April 3 Roundup
---
Online GRE Test available worldwide
The new online GRE test was initially available for candidates based in the United States, Canada, Colombia, France, Germany, Italy, Spain, Hong Kong, and Macau. However, from today, the test will be available for candidates worldwide with the exception of Mainland China and Iran.
Find out more about the new Online GRE Test
---
Hult Prof Saddles Up!
Ted Ladd, professor of entrepreneurship at Hult International Business School, has a unique remote-working setup at home in Wyoming.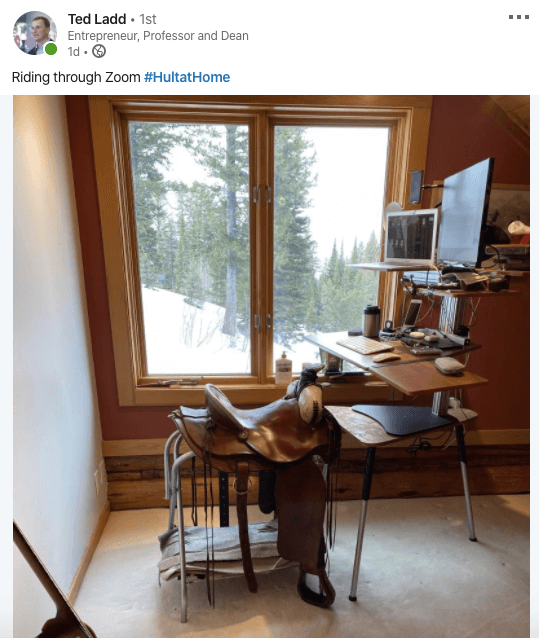 ---
Vlerick launches course on working in virtual teams
Vlerick Business School has launched a free online course on 'working in virtual teams'. Smaranda Boros, professor of Leadership and Intercultural Management at Vlerick, says:
"The instinctive reaction for teams working remotely can be to try to replicate a face-to-face environment, but virtual working comes with its own challenges. This free online course shows you how to create the ideal conditions for a virtual team to thrive. You'll learn how to collaborate successfully on projects and you'll get tips on how to improve your virtual working practices."
---
5 tips for dealing with social isolation
Kaitlin Woolley, assistant professor of marketing at Cornell SC Johnson College of Business, shares her five tips: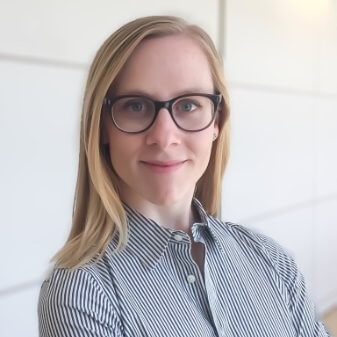 1. Virtually connect with others over food
Eating similar food with others increases connection. Organize a virtual coffee hour or happy hour where you come together with others over the same food/beverage.
2. Watch out for information avoidance
With a constant influx of upsetting news, we may be tempted to avoid information and follow our 'want preferences' (i.e. continue socializing). In my work, I've found that people at times avoid information they should receive in order to do what they intuitively want to do. But if people have this information, they are less likely to act on these temptations.
3. If you're starting a new goal, make it fun
If you want to start cooking, FaceTime with a friend while doing so or play music related to the cuisine you are making. If you enjoy the process more, it will help you stick with your new goal for longer.
4. Make a schedule for yourself and categorize your activities to help you feel greater progress
When far from our goals, categorizing activities into buckets of what is done and what is remaining can help motivate us to feel like we are closer to achieving our goal. You can use this strategy to help motivate yourself to continue work or chores when you feel far from your end goal.
5. Focus on the process rather than the outcome
Many people are discouraged because they aren't as productive as they typically are, given the need to stay home and care for family members. If you are able to work, rather than focusing on the outcome you're aiming for, think about parts of the process that you enjoy which can help you stay engaged in motivated at work.