Michelle Schröder's life on the Frankfurt School of Finance and Management campus is a little different this semester. She wears a face covering in all public spaces, disinfects her hands as she enters campus, and social distancing restrictions limit her to being within two meters of her peers.
Despite the impact of COVID-19 on business schools, the Master in Auditing student has been welcomed back to campus for the fall semester alongside a wave of other business school students in Europe. Business schools in Europe have been preparing their campuses for the return of students in line with national government regulations that require strict social distancing and hygiene protocols.
These measures are in place for prevention, but when cases inevitably surface it will be the COVID track and trace systems that keep business schools open and ensure education can continue.
---
Frankfurt School of Finance and Management's CoronaTracer
---
Frankfurt School of Finance and Management has partnered with software company INFORM to bring the firm's CoronaTracer to campus. The tracers are small, battery-powered devices students carry on their person.
Each tracer is powered by Bluetooth technology and is equipped with a unique id number. The tracers scan for other tracers every 10 seconds and if they come into contact with another tracer at a distance under two meters the id numbers are logged. There is a QR code on each tracer that when scanned shows the list of devices that could be at risk should a student be tested positive for coronavirus.
Karolina Kristic, the CFO and chancellor of Frankfurt School of Finance and Management, explains that using INFORM's technology means the school can act more efficiently than if they used the government's contact tracing app. There were also issues when that app first launched.
The Corona Warn App—the German government's app designed by the Robert Koch Institute, the leading health advisor to the German government—was difficult to download without a German SIM card and only available in German when it was first rolled out, Karolina explains.
There was a need for a quick and efficient way of tracking students who came into close contact with one another so that Frankfurt School could welcome students, staff, and faculty back to campus.
Once INFORM's technology had been found, Frankfurt School managed to negotiate with the local Works Council to write into faculty and staff contracts that wearing the tracer on campus was obligatory. For students it's optional but those who choose not to wear the tracer have to take their curriculum fully online. Karolina says that the acceptance rate for the tracer among students has been very high and all students coming back to campus agreed to wear it.
"I am absolutely shocked that not so many institutions have picked it up yet," she says. "I think it works brilliantly; the only thing people want to know is have I been close to anyone."
---
What happens when there's a positive case at Frankfurt School?
- The school are informed by the student/staff member who tested positive.
- Somebody from Frankfurt School's team goes to pick up their tracer.
- QR code on the tracer is scanned and the people who have been in close contact with the tracer are informed.
- They then go into a period of quarantine until they've been tested and confirmed negative.
---
There is a testing center at Frankfurt airport that can turn around results in 12 hours; there's also a test that returns results in four. Having this tracing system in place at Frankfurt School makes it safer to attend university and much easier to react when there is a positive case, explains Michelle (pictured below).
"I wasn't worried at all to go back to campus because of how transparent the school had been with communication. The other preventative measures are already quite good, but the tracing system allows us to make sure you don't have bigger breakouts of coronavirus at university without knowing it."
---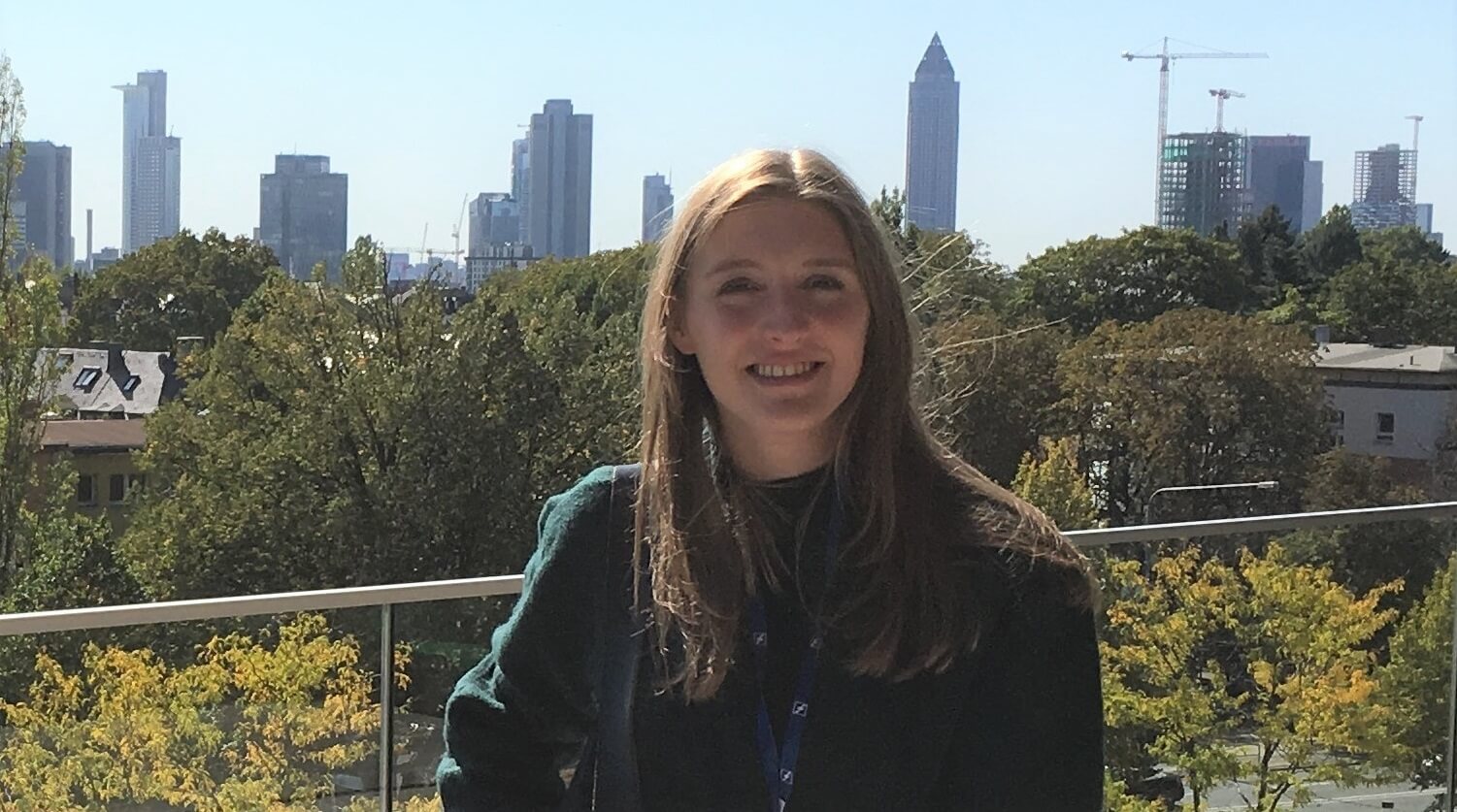 ---
National government COVID track and trace apps
---
Other schools have opted to use their national government's application to track and trace coronavirus cases on campus. HEC Paris welcomed students back to campus for the fall semester and have a tracing system in place that falls into the school's wider public health policy.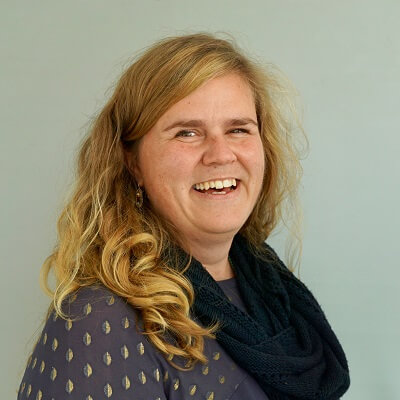 The school's policy consists of prevention, awareness, and how to act when there's a positive case, explains Marcelle Laliberté, assistant dean of students at HEC Paris. Marcelle is also studying for a PhD in education and trained with the Centers for Disease Control and Prevention (CDC) and Johns Hopkins University over the summer on prevention measures for coronavirus.
On campus, students are encouraged to download the national government's application, stopCOVID, which is available in both English and French. Rather than developing their own application, Marcelle (pictured right) believes that working together is the best way to tackle the virus on campus.
"I'm a strong believer of working with local public health authorities, different experts, and other business schools," she explains. "We try to have this holistic approach to COVID and to focus on tracking and tracing through the COVID app.
"You can never force anyone to download the app, so we highly encourage it. It's individual actions that are making it better for someone you may not know."
---
What happens when there's a positive case at HEC Paris?
- The student/staff member quarantines or self isolates in one of the reserved spaces on HEC Paris's campus for COVID-19 cases.
- There's an interview to find out who the student/staff member have been in contact in the past 48 hours.
- If they have downloaded the tracing app the app will alert all other users who've been in close contact.
- The original case and those they've been in close contact with quarantine and get a test.
- If it's negative they return to campus.
---
HEC Paris won't know if someone has been informed on the app that they've come into close contact with someone who has been tested positive for coronavirus—that information is covered by GDPR. The health authorities will inform the school if there's a concern, but Marcelle explains that so far it has been the students on campus who have been self-reporting.
Marcelle explains that HEC Paris agreed with the local health authorities to train their nurses to be able to conduct testing on campus. There have been no cases on campus yet.
---
Copenhagen Business School (CBS) is following the same protocol as HEC Paris. The school is set to welcome its MBA students back to campus in October. Classes have begun for the rest of the school.
Ian Rogan (pictured below), the executive director of Copenhagen's MBA and Part-Time programs, explains that there have been isolated cases on the Copenhagen Business School campus, but that they were tracked, traced, and contained.
Under the broader context of prevention and maintaining social distancing, the school took the decision to begin the fall semester in a hybrid model—the full-time MBA students will take classes in person due to the small class size—mixing online and in person classes.
---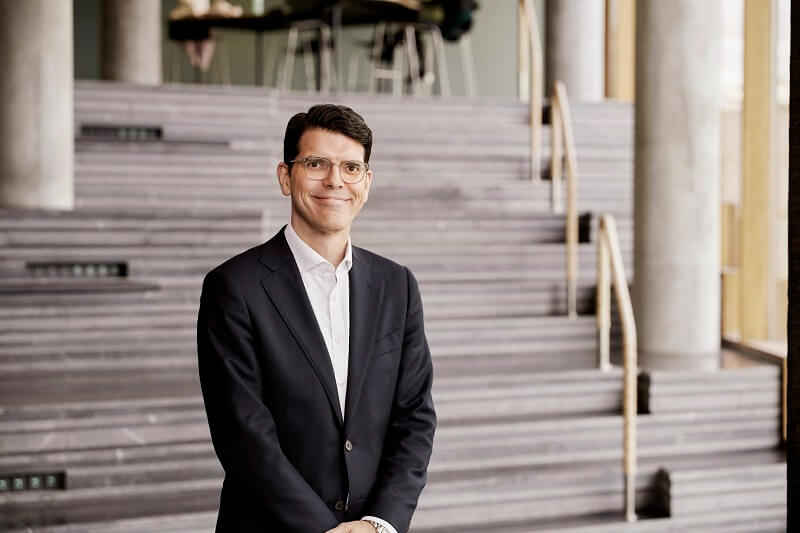 ---
For those students returning to campus the school encourages them to download the Smittestop app—the government's coronavirus app—to help track any outbreaks of the virus.
The app stores data for 30 days and collects the id number of any Smittestop user students come into contact with. If someone using the app develops coronavirus then you will receive an alert—the contact information is private and you won't know with whom you've been in close contact.
---
What happens when there's a positive case at Copenhagen Business School?
- If a student/staff member has symptoms they stay at home and get a test.
- They call a CBS hotline, and the case is passed onto a senior team at CBS who consult with the local health authorities.
- CBS are advised whether they need to send students home or temporarily shift to fully online courses.
- When the original case's test comes back positive there's an interview process to track and trace people that person has been in contact with. Classes aren't sent home if there's a single COVID-19 case.
- All email and text communication is pre-prepared and if the student is using Smittestop an alert will be sent to other users they've been in close contact with.
- Students that might have been in close contact with the case, less than a meter for more than 15 minutes, have to self-isolate and get a test.
- They can return when the test is negative.
---
As business schools get further into the fall semester more cases will inevitably break out. Alongside preventative measures that include social distancing, strict hygiene protocols, and hybrid teaching models, successful track and trace systems are the real key to remaining open for the longer term.
---
Next read:
INSEAD Students Tackle Coronavirus Pandemic
Implications Of Coronavirus On Business, According To Top B-School Deans
Student Reviews
Copenhagen Business School (CBS)