How much does an Executive MBA cost?
Dear BusinessBecause,
I have almost eight years' professional experience, and think an Executive MBA would help me advance my career and expend my network, but I'm unsure how much high quality programs tend to cost.
What should I expect to pay for my Executive MBA, and can I expect any financial assistance?
This week's Applicant Question was submitted by an anonymous reader.
---
The Answer
---
This week's Applicant Question is answered by Fernando Llambías, head of international and postgraduate recruitment at NEOMA Business School.
Deciding to do an Executive MBA (EMBA) is an opportunity to enhance your career prospects; you may want to take up a position at the highest level of the company, or you may just want to take your entrepreneurial expertise to the next level.
However, one of the biggest questions most students ask when embarking on their EMBA is how much will it cost?
Although the excellence of the candidate must prevail as much as possible over their financial situation, there is no doubt that the funding of the program remains at the heart of the student's journey.
The cost of the EMBA at NEOMA Business School is €37,000 ($40,700) and can be completed in five months, 12 months, or you can be flexible depending on your own personal needs.
---
Executive MBA entry requirements
---
Applicants must have a Bachelor's degree, or Bachelor level diploma (Bac+3), and at least five years of professional experience.
Of course, as well as these requirements and tuition fees, students must also consider living expenses.
While doing an EMBA, participants may be working and living abroad, and it is important that they take this into consideration.
In an ideal situation, an EMBA will be funded by your company. However, this is not always the case, and that is why NEOMA Business School is now deploying various methods allowing part of the tuition fees of the Executive MBA to be covered.
One of the ways in which we do this is through Executive MBA Scholarships, which are based on criteria directly linked to your profile or your professional project and career path.
NEOMA Business School has also set up a system of financial aid intended to help applicants in difficulty. They are allocated on file within the limit of available funds.
This is to allow people from all backgrounds to access the EMBA, which in turn corresponds with the school's wider mission to enhance diversity and inclusion in all aspects of their teaching.
---
EMBA Programs: 6 Things You'll Learn
---
---
Benefits of an Executive MBA
---
What we like to emphasize is that an EMBA is about your future—students are doing this to enhance their position.
The EMBA is an investment; it may initially be expensive, but the program is essentially a career accelerator.
On average, EMBA students receive a 51% rise in their salary three years after graduation, highlighting the benefits an EMBA will bring professionally and financially, which of course counteracts the initial costs.
Furthermore, the EMBA is worth the money because of the doors it will open to students in terms of the professional connections they will make. The EMBA is an incredibly international program. Students will be exposed to a vast array of cultures and networks.
This is invaluable when progressing your career path.
Ultimately, studying an EMBA, at NEOMA Business School means obtaining a top-quality education, and skills that will give you access to both the French and international job market, along with access to our 60,000 strong Alumni network in France and around the world.
There are measures in place to support the initial financial implications, but the incentive of career progression certainly outweighs the costs of the program— the EMBA is an investment in your future.
---
Ask An Admissions Expert a Question
---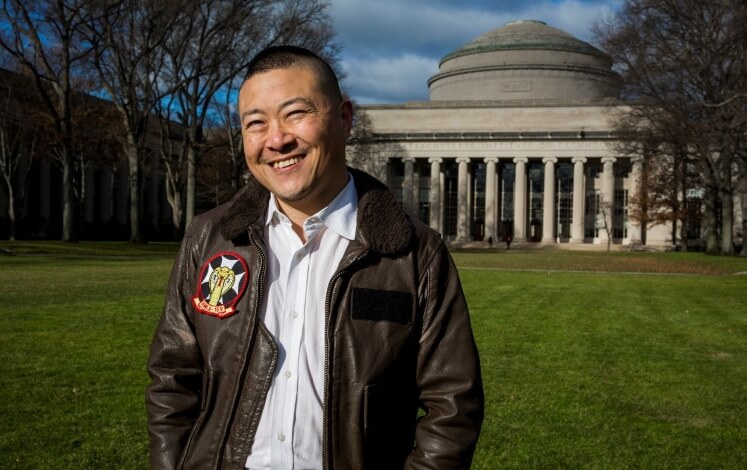 Next week, you'll have the chance to ask Alex Min, CEO of admissions consultancy, The MBA Exchange.
Alex first joined the MBA Exchange as a consultant in 2007, and has a background in aviation entrepreneurship, sales, management, and corporate strategy for Fortune 200 companies like Avnet and Textron.
Prior to this, Alex was an Officer and Pilot with the United States Marine Corps. He himself holds an MBA from MIT Sloan.
Got a question you'd love Alex to answer? Submit your question
Related Content: