"We have to take GMAT scores with a pinch of salt," says Michael Shulver, former academic director at a top 50 ranked UK business school.
For Michael, the GMAT is the product of a broken system; schools give it weight due to its effect on rankings. For the majority of MBA admissions staff however, the GMAT remains the most respected standardized admission test; the correlation between GMAT scores and academic performance an accepted truth.
But how important is the GMAT in an MBA application as a whole? And what about the GRE? The simple answer: it depends on the school.
Business schools generally take a holistic approach to admissions, and most now accept both the GMAT and the GRE. But some, like INSEAD and Carnegie Mellon's Tepper School of Business, prefer the quant-heavy GMAT.
In truth, proportionately few full-time MBA applicants take the GRE. Only 11% of the incoming MBA class at NYU Stern submitted a GRE score.
We spoke to admissions directors at top b-schools around the world to find out what they really think about the GMAT and the GRE.
---
GMAT vs GRE
---
Tom Sommerlad, MBA admissions, Cass Business School, UK
Minimum GMAT/GRE: 600/75% for the quantitative and verbal section of the GRE. Average GMAT: 648.
We accept the GRE, but we prefer the GMAT. It's a more standardized test and a better way of comparing similar applicants. And if you're over our average GMAT that does put you in a significantly stronger position, especially when we're awarding scholarships.
We've only been accepting the GRE for the past three years, probably only 5% of our applicants take it and it's really only US candidates who take it.
---
David Simpson, admissions director, London Business School, UK
Minimum GMAT: 600. Average GMAT: 700.
The GMAT is a good indicator of academic performance, especially on the quantitative side. But the average from different regions does vary, so we're open-minded.
There'll be people coming in on a 600 who might end up on the dean's list. A good GMAT alone does not get you in, nor does a below average GMAT preclude you from joining. We look at the GRE with the equivalent standards.
---
Michael Shulver, former academic director at a top 50 ranked UK business school
I'm really not impressed by the GMAT.
GMAT is deemed important by the various bodies who rank MBA programs, so some deans of business schools try to bump up cohort GMAT scores to game the rankings. In turn, applicants play their part in the gaming by training obsessively for the test. In turn, there is a big industry that helps applicants train for GMAT. The whole system is broken and self-referential.
At my previous school, there was great pressure on me to take candidates with ridiculously high GMAT scores, when I wanted to take more rounded individuals. And I was losing richness and diversity in my cohort because of this obsessive focus on GMAT.
I looked into statistics; I looked at a 10-year span of GMAT scores compared with performance on the program, and I found it was basically flat-lined. There was no compelling relationship between GMAT scores and performance in modules. That was from one school, but it showed me that we have to take GMAT scores with a pinch of salt.
---
A word from the man behind the GMAT
Vineet Chhabra leads the global team at the Graduate Management Admission Council (GMAC) that oversees the planning and delivery of the GMAT.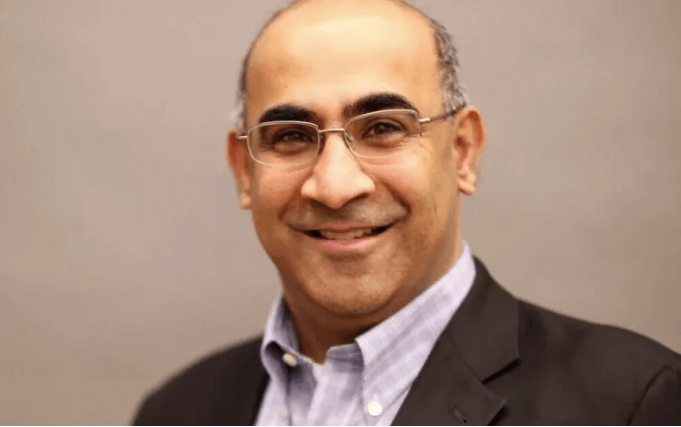 What's the difference between GRE and GMAT?