The healthcare industry is constantly evolving due to technological and clinical advancements, changing regulations, and crisis situations—such as the Covid pandemic. Healthcare leaders within the sector must constantly adapt and innovate to deliver a level of care that can withstand major upheaval.

Yet, leadership styles within the healthcare industry can vary from person to person, or from situation to situation.

By understanding the different leadership styles in healthcare, managers will be able to strategize more effectively in response to organizational change and adopt the right leadership techniques to meet pressing business and patient needs.

So, what are the most effective leadership styles in healthcare?
---
Situational leadership styles in healthcare
When dealing with a range of complex and highly sensitive situations in the healthcare industry, healthcare leaders need to be able to think on their toes.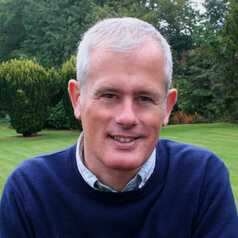 "Healthcare leaders need to be skilled in their analysis of the context to understand when a more direct leadership style is needed, such as in urgent situations, or when a more engaging, inclusive style is more appropriate," says Mark Exworthy (pictured), director of the Online MBA Clinical Leadership program at the University of Birmingham.
In the Birmingham MBA Clinical Leadership program, students use real-life case studies to explore the different approaches to policy and regulation and how these aspects shape the way healthcare is delivered.
"It's important that healthcare leaders are prepared for changes in circumstances and can delegate responsibilities and organize their teams," Mark adds.
When studying an online MBA, students can pair the case studies in class with their real-life experience and apply learnings to their current role in healthcare, potentially advancing their career as a clinician into leadership roles such as hospital CEO.
---

---
Collaborative leadership styles in healthcare
Within healthcare management roles, communication and relationship building skills are essential. Collaborative leadership focuses on sharing responsibilities and moving towards a collective goal. This specific leadership style in healthcare works to create an environment of trust and mutual respect.
"Clinicians have a shared experience of working with patients as well as a shared identity with other professional, which they can transform into effective collaborative leadership," Mark says.
The Birmingham Online MBA Clinical Leadership courses are designed for clinicians leading clinicians, exploring how relationships operate and the role of accountability in a clinical practice.
"If clinical staff are able to develop the skills and knowledge of leadership and management, they will become empowered to have a stronger impact on the development of services, which traditionally has only come from the top-down," Mark says.
Students build their collaborative skills during the MBA in healthcare by taking part in interactive assignments and connecting with classmates and professors to discuss case studies and their own experiences as healthcare leaders.
---
Innovative leadership styles in healthcare
From rising costs and maintaining a solid workforce to battling a pandemic—the global healthcare industry is under constant pressure. During this period of huge unpredictability, effective leadership styles in healthcare have been vital to the sector.
Healthcare leaders have had to become increasingly innovative over the past few years to think outside the box when dealing with increasing demand for care and stretched resources.
In the UK, former health secretary Sajid Javid invested £36 billion into innovative healthcare measures to treat 30% more patients by 2023 to 2024. The measures include surgical hubs to fast-track operations, virtual wards and home assessments to free up hospital beds, and AI in GP surgeries to help prioritize patients.
Meanwhile, UK-US based Virti, an edtech company founded by orthopaedic surgeon Dr Alex Young, focused on using virtual and augmented reality and artificial intelligence to train people working in health and social care around the world when demand for staff was so high during the Covid pandemic.
Healthcare leaders who can implement new technologies such as big data and AI into everyday clinical practices to improve efficiency are likely to go far within the sector.
The MBA in Clinical Leadership offers courses in areas such as Digital Health, teaching the impact of digitization on international health services.
As the healthcare industry evolves and confronts more challenges, the need for effective and empowering business leaders grows. Specialized online MBA programs in healthcare management can help healthcare specialists or clinicians enhance their skill set and navigate even the most unpredictable of situations.
---
BB Insights draws on the expertise of world leading business school professors to cover the most important business topics of today.
Student Reviews
Birmingham Business School - University of Birmingham
Related Content: