If you're a young professional looking to kickstart your career in business, consider applying for a Master in Management (MiM).

Enrolling in a MiM can help you gain management expertise and practical experience which could help launch your career across a range of industries. It could also give you the opportunity to travel, expand your network, and learn new skills.

So should you apply for a Master in Management?
---
Who studies a Masters in Management?
A Master in Management is typically for people with little or no work experience. The program is targeted at recent graduates who have less than two years of professional experience.
A MiM is a generalist degree, covering all of the fundamental areas of business. The lack of an experience requirement and the broad curriculum mean the program has a wide appeal; a typical MiM cohort includes a diverse range of students.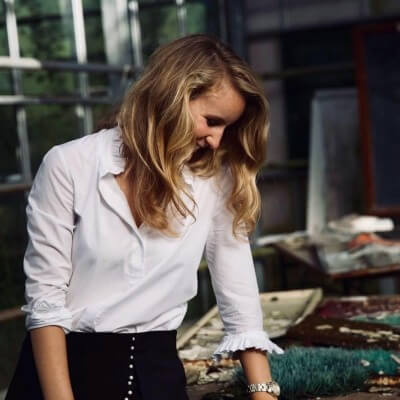 The HEC Paris MiM cohort, for example, includes 44% female students and is made up of 55% international students.
No matter your background, if you're interested in pursuing a career in business a Master in Management can have a strong impact on your career.
"By applying to a Master's in Management program, you are investing in yourself as a future business leader," says Sophie Dimich-Louvet (pictured), associate director of Student Recruitment at HEC Paris.
"HEC Paris students learn to thrive in a collaborative, challenging, and multicultural environment and these are skills that companies need from their future employees."
---
Download our Master in Management Guide 2022
---
What will you learn in a Master's in Management?
MiM degrees help you learn to analytically resolve business problems through a mixture of practical and theoretical teaching. Classes cover the fundamental elements of business.
The HEC Paris MiM is one of the best MiMs in Europe. It covers core business modules including Company Law, Financial Markets, Managing Organizational Performance, Strategic Marketing, and Statistics and Economics. There's also the opportunity to choose from a range of optional elective modules, in subjects like HR, social responsibility, and sustainable development.
The curriculum has a strong focus on social responsibility to keep up with the increasing student demand to develop purposeful, impactful leaders. Electives include modules like Ethics and Sustainability, Global Human Resources Management, and Technologies, Climate Change and Future of Energy.
The Hong Kong University of Science and Technology (HKUST) Business School MSc in International Management (MIMT) also offers core fundamental business modules. This includes courses like Managerial Decision Making and Market Research for Business Applications, and classes on Strategy and Global Leadership.
While studying, you'll also experience a range of opportunities including company visits, consulting projects, and even international trips.
The HKUST MIMT, which is part of the CEMS global alliance of business schools, offers a variety of practical experiences including an international exchange at other CEMS member schools for one term, and an international internship outside of Hong Kong. This gives students exposure to business in Hong Kong and beyond.
"As a Master's in Management degree, the HKUST MIMT program builds a strong foundation for management success," says Salad Kwok, assistant director of HKUST Business School's MSc Programs. "It creates a unique learning experience for students through rigorous study and an emphasis on creativity, analytical thinking, teamwork, and actual practice."
---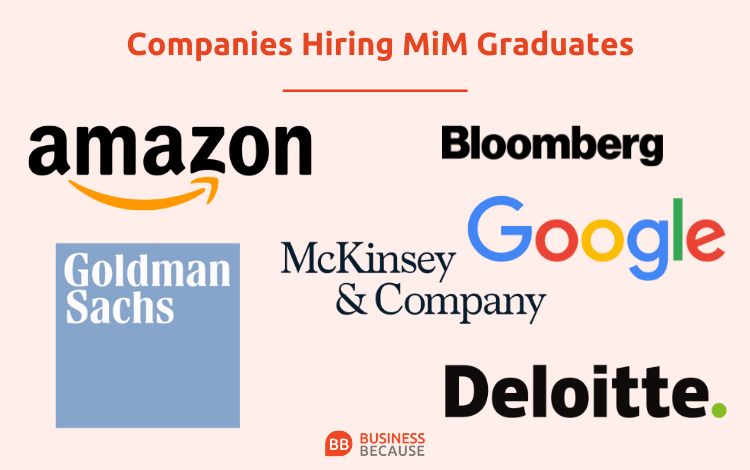 ---
What are some popular MiM graduate jobs?
After completing their course, MiM graduates go on to work in a range of industries including the popular sectors of finance, consulting, and technology.
At John Molson's Management MSc, graduates go on to work in areas where they can apply their knowledge in functions such as human resources, individual and organizational behavior, consultancy, and strategic management.
"The Master of Science in Management's data-driven approach and curriculum allows our graduates to excel through more advanced research (PhD), or as industry specialists and consultants," says Dr. Sandra Betton (pictured), associate dean of Professional Programs at John Moulson.
MiM degrees are particularly popular amongst European firms, as 80% of Master of management studies are run by business schools in Europe. This makes Europe a top location for Masters in Management.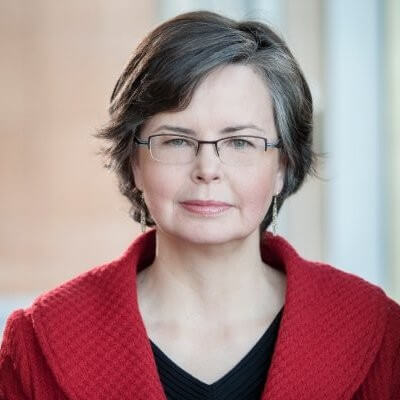 Sophie from HEC Paris says: "most graduates work in consulting or financial services and nearly 10% of our students go on to launch their own company. HEC graduates are also very present in the luxury and tech sectors."
At HKUST Business School, nearly 20% of students go into consulting, while over 30% work in financial services and just over 10% go on to work in tech. These companies include Amazon, Bloomberg, Deloitte, Goldman Sachs, Google, and McKinsey & Company.
"A good number of the MIMT courses have Asian content to equip students with a better understanding of the Asian business environment," says Salad from HKUST. "Students find it incredibly attractive that the program is a bridge to connect the East to the West, which provides them with a global network."
---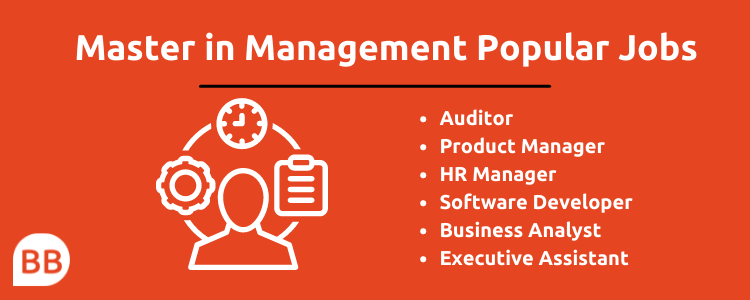 ---
How much will you earn after graduation?
According to the Financial Times Master in Management ranking, the average weighted salary, which is calculated by averaging how long employees work for and the work's remuneration rate, provided for graduates from the top 20 MiM programs is just over $90,000. This ranges from $90,000 to $140,000.
"The career placement is very strong for our Master in Management program with 99% of graduates employed within 3 months," says Sophie from HEC Paris. "These recent graduates earn an average starting salary of €66,000 [$76,000] and an average salary of €107,000 [$120,000] after 3 years."
The highest-earning MiM graduates worldwide are from the Indian Institute of Management Ahmedabad, with average weighted salaries of around $140,000, although the program is regarded as an MBA equivalent within India. Elsewhere you can expect to earn around $120,000 after graduating from HHL Leipzig Graduate School of Management, and around $100,000 from the University of Mannheim.
As the price of a MiM is usually less expensive than an MBA, you can expect to see a strong return on your investment if you choose to apply.
---

If you want to pursue a career in business, then investing in a Master in Management is a great way to kickstart your career. If you don't have much business experience, the Master's will propel you into the right direction and make you attractive to recruiters.
After graduating, you'll unlock higher salaries, especially if you're working in roles within consulting, finance, or tech. At a relatively low cost compared to MBA programs, you're likely to see a strong return on your investment.

---
Download our Master in Management Guide 2022