When she started her Master's in Business Management at EGADE Business School, designer Mariana Montalvo's goal was to grow her newly launched fashion brand.

But she expanded her horizons through the program's internship opportunities, which allowed her to explore different career paths. During an internship at Accenture, Mariana discovered a knack for User Experience (UX) design.

She's now landed a full-time role as UX designer, kickstarting her Accenture career and taking her design talents in a direction she would have never considered before.
---
From fashion to management
Mariana's interest in design first started with textiles. A fashion design graduate from the University of Monterrey, she created her own fashion brand, Antlia, in January 2020.
"I like to use really colorful textiles and textures to create statement pieces," she says. "I wanted to make clothes that people would look at and say, 'Wow, where did you buy that?'"
Her expertise being in fashion design, Mariana quickly realized she would need to improve her business knowledge for Antlia to thrive.
"When you start a business, you start noticing that there's so many sides to it," she says. "I was alone so I had to multitask, doing marketing, sales, the website, everything."
To develop the necessary skills to grow a brand, she decided to pursue a Master in Business Management from EGADE Business School.
She chose EGADE for its convenient location—based in her hometown of Monterrey, in addition to campuses in Mexico City and Guadalajara—and for the school's reputation.
EGADE's Master in Business Management program is ranked first in Latin America and in the top 40 worldwide according to QS.
---
Internship experiences
An intensive one-year program, the Master in Business Management is designed for recent grads who want to kickstart a career in business and gain a competitive edge.
The program focuses heavily on real-world experience, offering students the opportunity to complete multiple practicums, or internships, over the course of their studies.
This year, EGADE had practicum alliances with a wide array of high-profile companies including Accenture, ABInBEv, Deacero, Metalsa, Urrea, Tec Salud, Beso Agency, Pemex, and Clarios.
Students are given a catalog of projects, without being told which companies they will be working for. They list their favorites, send their CVs and portfolios, and companies then select the best profiles for each project.
Students can seek support and advice from the Careers Services Office, which helps them choose projects that fit with their career goals.
Mariana's first project was with multinational professional services firm Accenture, working on creating an app that would make the breastfeeding process easier for moms.
This internship was Mariana's introduction to UX design, which is the process by which companies provide meaningful and relevant experiences to users.
For a product or service to be successful, a consumer's interaction with it has to be smooth, efficient, and pleasant. Through market research, product development, and strategy, UX designers ensure that users' needs and expectations are met or even exceeded.
Mariana loved the experience, and realized that her passion for design went far beyond clothes.
She started seriously considering UX design as a career path, but also continued to explore other potential fields throughout the program.
---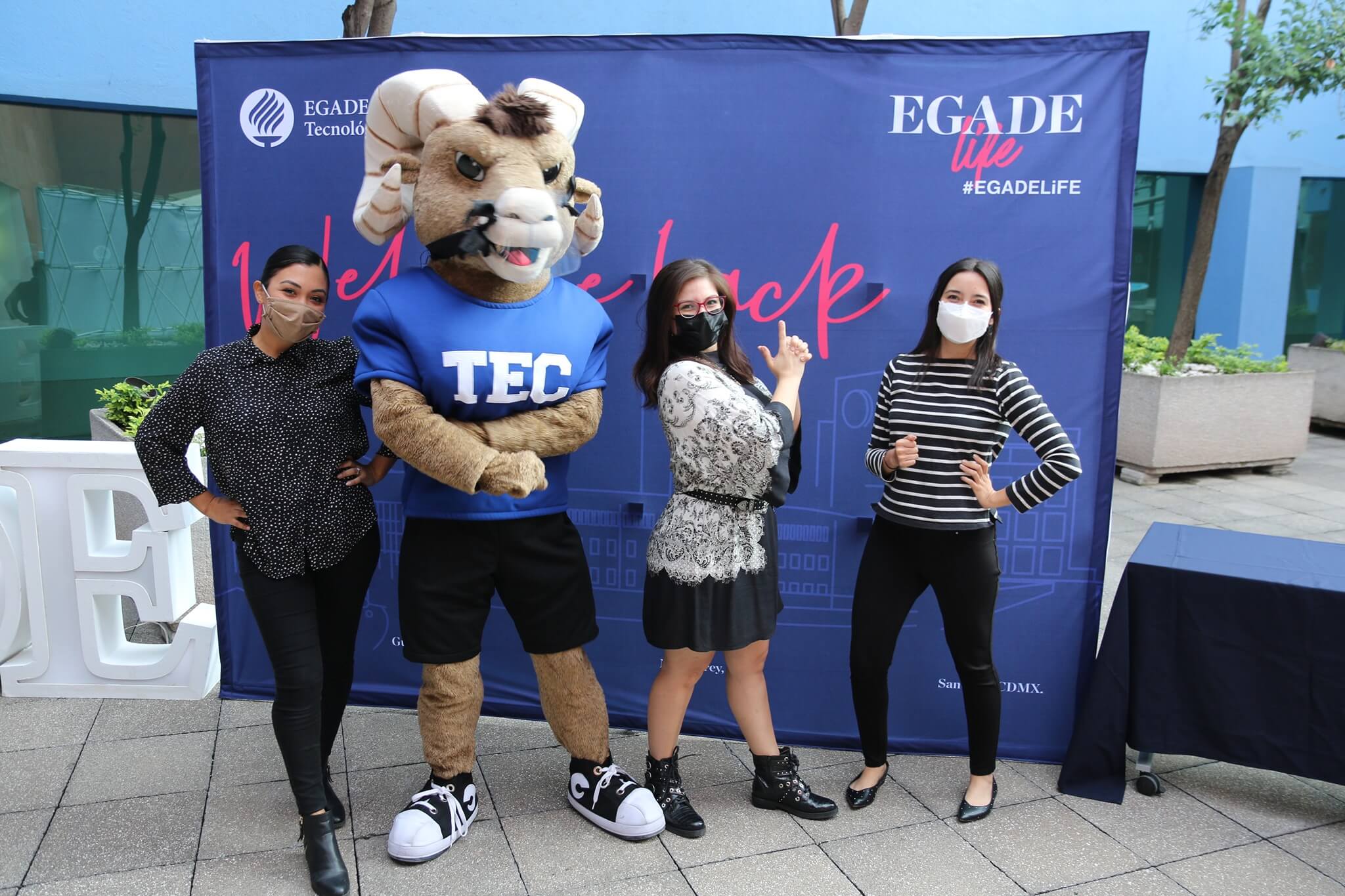 © EGADE Business School/Facebook
---
Mariana's second internship was with sustainability startup Faser, which works on transforming apparel waste into yarn.
"With Faser being a startup, I got involved in a lot of internal processes. They really trusted us as students to do a good job, and they delegated many important tasks to us," she says.
Those practicum experiences really made the program stand out for Mariana. "I learned so much about innovation, creativity, and teamwork during those two internships," she says.
---
Accenture Career
Although Mariana's original goal with her business master's was to grow her fashion startup, she had unintentionally discovered a brand new interest.
So, when Accenture contacted her to ask if she would be interested in interviewing for a four-week intensive training program in UX design, she jumped on the opportunity.
She got accepted and was offered a full-time job at the end of the course.
She now gets to work on a variety of projects for high-profile clients and is involved at every stage of the process: meeting stakeholders, team-wide brainstorming, individual work, and presenting the final product.
Having freshly completed her business master's, Mariana juggles both fashion and UX design, having discovered a real knack for the latter during her practicum experiences.
Master in Business Management students at EGADE are able to identify their career path early on thanks to such internship opportunities, building their professional networks and embarking on their professional journeys well before graduation.
Related Content: