If you're looking to build the skills and connections needed to kickstart your managerial career, look no further than a Master in Management (MIM).

MiMs teach a generalist business curriculum covering management, marketing, and everything in-between. They offer the chance to network with employers, recruiters, and industry leaders, while also providing you with internship and job opportunities.

But where's the best place to study? Should you study a Master in Management in the USA? Or is a MiM in Europe a better choice?

There are several criteria you need to consider before deciding where to study your Master in Management. While European schools dominate the Financial Times Master in Management ranking each year, cost, job opportunities, and program quality are also key factors.

Here's how to choose between the USA and Europe for your Master in Management.
---
---
Master in Management USA vs Europe: Cost
The total cost of studying a MiM is one of the most important factors to consider. Tuition fees may vary significantly depending on where you plan on studying, which can affect your return on investment later on.
Generally, MiMs in Europe cost a lot less than those offered in the US. The best MiM program in the US, according to the FT, is Hult International Business Schools' Master of International Business which costs around $50k for 12 months of study.
But over in Europe, the average fees across the top three ranked MiM programs in the world of University of St Gallen, HEC Paris, and University College Dublin Smurfit, stand at around $23k per year. While these programs extend beyond a year in length, taken on a per-year basis you get more for your money.
It is worth noting that not all schools in Europe are affordable. MiM programs in the UK tend to cost more than their other European counterparts. Fees for London Business Schools' (LBS) Master in Management stand at $48k and Imperial College Business Schools' Master in International Management costs $38k.
---
MiM USA vs Europe: Program quality
Irrespective of where you choose to study, students enrolled in a Master in Management tend to learn similar core modules focusing on business fundamentals including human resource management, marketing management, supply chain management, and project management.
According to Oliver Ashby (pictured), program director of the LBS MiM, one of the dominating factors that bring European schools to the top of the FT MiM ranking is their high level of diversity both in terms of student population and faculty.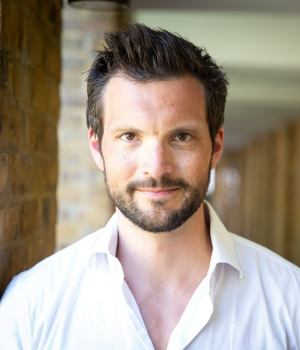 "The global expertise on offer continues to attract students from across the world to study at LBS," Oliver comments.
The UK comes out particularly strong when measuring diversity. 96% of students studying at LBS and 84% of faculty were international in 2021. Imperial ranks first in terms of diversity, with 99% of its students coming from abroad along with 97% of its faculty.
While diversity is important to ensure different viewpoints are shared within the classroom, Sophie Dimich-Louvet (pictured), HEC Paris' director of recruitment and sales strategy for Masters programs and Brice Rabourdin (pictured), HEC Paris executive director, pin success down to the connection between European countries.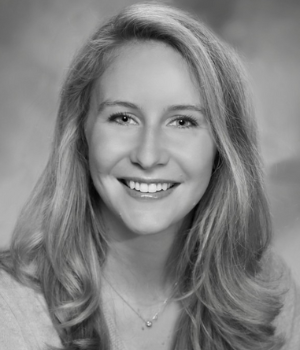 "Having the whole of Europe at our footstep gives the program a uniquely globalized feel," they add, "countless connections with top international companies and industry influencers provide students with an ironclad competitive advantage in the marketplace."
When asked what is unique about how the Master in Management program is taught at HEC Paris, Sophie and Brice reveal it's the "unique portfolio of specializations and double degrees designed for a carefully selected student body."
Another contributing factor to Europe's dominance of rankings is the large focus European schools place on MiMs, compared with the US where the MBA is a much more popular degree. As many as 80% of MiM Studies are run by business schools in Europe.
---
Master in Management USA vs Europe: Jobs
By studying a Master in Management you'll gain new career opportunities which can offset the initial cost of the program and gain you a return on your investment.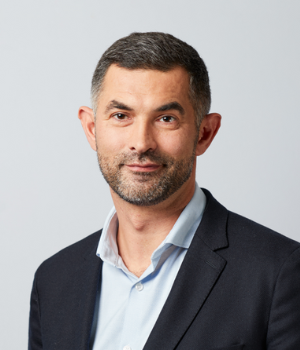 MiM grads often work across a range of industries including finance, consulting, and tech. Students who study at the UK's Warwick Business School—ranked best in the world for career progression by the FT—go on to work at firms like KPMG, EY, and Goldman Sachs.
Warwick MiM grads also gain some of the highest salary increases between pre and post study. Their average salaries of around $69k represent a 99% salary increase, with only Slovenia's University of Ljubljana performing higher with graduates' average salaries of $55k amounting to a 100% increase.
---
---
WBS's average salary figure was lower than many other programs in the ranking: the three highest earning schools on average are St Gallen at $123,999, followed by HHL Leipzig at $117,891 and WHU Otto Beisheim at $116,100.
According to the Graduate Management Admission Council (GMAC) Corporate Recruiters' Survey, the average MiM grad salary worldwide is $55k.
---

The domination of European business schools in the FT MiM ranking makes Europe a top destination for studying a Master in Management.
Europe is also helped by significantly lower tuition fees, along with stronger earning potential and higher salary increases. Studying a MiM in one of Europe's top-ranking schools could help you land a role with one of the world's leading firms.
But if your goal is to work in the US, enrolling in a Master in Management in the USA could be a better fit. World-renowned schools such as University of Michigan Ross offer MiM degrees that could help launch your career, there's also the option of a pre-experience MBA available in the US.
The diversity you'll find in European MiM programs is a unique selling point. You'll have a global market and a range of European countries within reach, making it a top destination to get a global education.

---
Next Read:
Is A Master In Management Worth It?