From a young age, Indian-born Lochan Kongera was fascinated by aviation and aircrafts. Throughout his higher education, he searched for a way to translate this passion into a career.

But after deciding aeronautical engineering was too technical for him, Lochan looked for alternative career options where he could continue to channel his love for aviation and mechanics.

This led him to EDHEC Business School, where he enrolled in the school's highly-ranked Master in Management (MiM) and specialized in strategy and consulting. The degree helped Lochan land a top consulting job with the consultancy arm of world-renowned supercar manufacturer, Porsche.
---
Why a Master in Management?
Lochan studied aeronautical engineering for his undergraduate degree due to his fascination with aircrafts but decided the highly technical route of aviation was too demanding for his skill set.
He chose instead to join the Indian air force but, knowing the risk of not being accepted, he researched Master in Management degrees as a possible backup route.
While researching degrees he attended Masters fairs in his home city of Bangalore, where he connected with business schools offering programs across Europe. There he came across the EDHEC MiM.
Lochan was attracted to the unique program structure, which consists of two degrees. The first teaches the fundamentals of business management and offers the chance to participate in an exchange program and internships. An optional final year allows students to return to take an advanced MSc in a specialized subject.
After researching MiM requirements for Indian students, he completed the necessary language and admissions tests. But shortly after, Lochan found out he was two weeks too old to join the air force.
"So, Plan B worked out because I had those exams already," he says.
It was June by the time he realized he had to change path and most MiMs had closed their applications. He had a speedy turnaround, but applications to EDHEC were still open.
"I wanted to join to learn the basics, then have a year for internships, where I would learn more about how a company works," he says.
"Internships could also help me figure out which specialization degree I wanted to do, so when I saw this structure, it made sense for me," he adds.
---
READ: How To Choose The Best Master's Degree For You

---
Specializing in Strategy and Management Consulting
EDHEC's networking community and career center were instrumental for Lochan while he looked for internships, which take place during the second year.
"EDHEC was great in terms of establishing my network. The internships I got during my Master's, and my current job, are all thanks to networking and making the most of the alumni," Lochan says.
His first internship was as a marketing and sales associate at the Berlin company appygas, a provider of solutions to monitor gas market data. The head of the company was an EDHEC alum.
His second internship was as a pricing analyst at Michelin, which he learned of through an EDHEC Facebook group where students display internship openings.
Despite his previous interest in marketing, the internships showed Lochan he was more interested in the consulting side of business. He therefore decided to specialize in strategy and consulting in the second degree that took place in the final year.
"I wanted to get back into a technical field," Lochan says. "It was between marketing and strategy consulting, which I ultimately did because that was a more technically challenging role."
---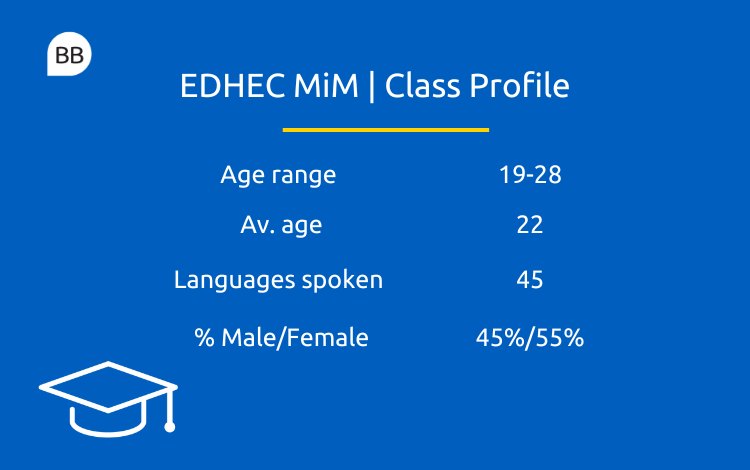 ---
Launching a career at Porsche Consulting
As with Lochan's internships, EDHEC's career center and network were invaluable when he was looking for job opportunities.
The EDHEC career center organizes more than 120 events annually, where you gain insights into specifics of various industries, jobs, and companies.
During these events, Lochan was introduced to multiple people from the consulting industry. They included his current boss at Porsche Consulting—who then worked for another company—who he added on LinkedIn.
Lochan's new connection later helped him land a Strategy Consultant role at Porsche Consulting, guiding him through the admissions process and sharing his resume with the company's HR department.
Now based in Berlin, Lochan works as a junior consultant, mainly in consumer goods but also across various projects, including in the automotive sector.
"Within our services, we have consumer goods, automotive, life sciences, aviation, and engineering as well. But we have different sub teams, and there's a lot of cross functional projects as well," Lochan says.
He works on large projects to improve the efficiency of Porsche Consulting's clients' processes. This requires several different work streams, from client facing roles to data visualization to manufacturing.
Along with the interpersonal and business analysis skills he utilizes every day, Lochan says he relies on data visualization and marketing knowledge to help Porsche Consulting drive efficiency for its clients.
"Imagine going to a production facility and being like, 'Okay, that is slow, that is slow, and we can make this better,'" he says. "Porsche Consulting is known for making your operations efficient."
---
Next Read:
What Can You Do With A Master In Management