From analytics to accounting, Masters in Management (MiM) teach the kind of fundamental business knowledge that can unlock your career potential.

The generalist MiM curriculum offers students a well-rounded business acumen, providing the launchpad for success in management roles across a range of industries.

But choosing which industry to enter after graduation can be tricky. That's why business schools often provide opportunities to customize your MiM experience, allowing you to enhance your understanding of specialist areas and tailor your learning towards a potential career path.

Customization opportunities can have a large impact on your future career plans. They can also enhance your degree by allowing you to try out new experiences, develop your interests, and meet new people.
---
Ease your adjustment to study life
When searching for Master in Management degrees that could help further her career, Sehee Lucia Choi was attracted to the personalization opportunities available from the very beginning of the MSc in Management at Nyenrode University.
An international student born in Korea but raised in the US, she left the US to study at Nyenrode aiming to further her understanding of business, particularly marketing.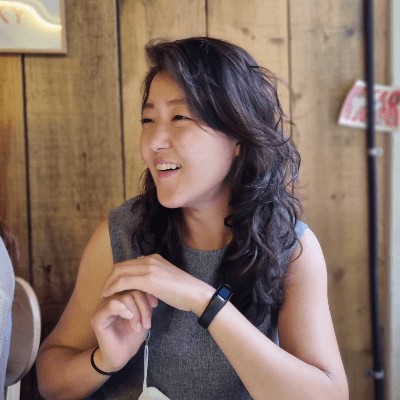 Nyenrode offered the opportunity to undertake a pre-Master's consisting of four months of fundamental teaching—modules included Foundations of Finance, Business Research, and Marketing & Strategy.
She could also choose between two study locations: The fast-paced life of a student in buzzy and vibrant Amsterdam, or a more community-led campus experience in nearby Breukelen, set upon a 13th century estate.
She chose the latter: "I didn't know anyone in the Netherlands and I thought, if I'm more taken care of by the school then I'll feel more at home."
Tailoring her experience from the start meant Sehee could grow accustomed to the Dutch way of life easily. She joined on-campus committees and interacted with the other students living on the estate.
"I kind of fell in love with the campus. The whole atmosphere was very friendly which was one of the things I was looking for."
---
Gain a range of unique, practical experiences
Bence Tornai also got involved in committee life at Nyenrode. Keen to develop his learning outside of the classroom while studying, Bence felt committees offered a unique opportunity to network and gain practical experience.
A particular highlight: he organized an event for over 700 people alongside five other committee members. Taking the role of treasurer, Bence was responsible for a budget of more than €40,000.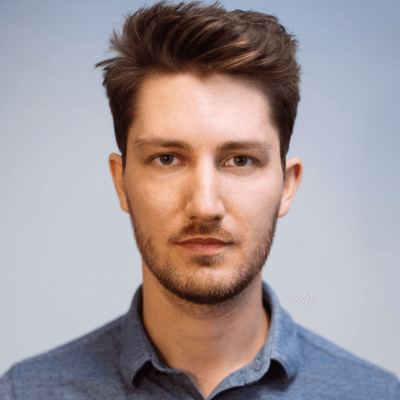 "That was something I'd never done before," he explains. "This was definitely an experience that I don't know that other schools would provide."
The Nyenrode degree offers the chance to further develop your practical experience via a range of international immersion trips. Locations depend on the specialization track you choose: Bence had the chance to visit Wall Street in New York, while Sehee visited Finland.
The trips involve case studies and visits to local companies and students can even have a hand in their itinerary. "It was very easy for us to give suggestions to the professors, like 'we want to visit these kinds of companies and we want to see these parts of the country,'" Sehee says.
The immersion experiences allowed both Bence and Sehee to develop their business understanding and apply their newly acquired MiM knowledge. It also made for a more interesting and unique degree.
"That was a very interesting, lifetime experience," says Bence. "It is great to learn from books, but I think most of the things you can gain are from these field experiences."
---
Develop career-ready specialist knowledge
As MiM students at Nyenrode, Bence and Sehee could choose from three specialization tracks in either Financial Management, Digital Business & Innovation, or Global Business.
Sehee was among the first cohort to study digital business. The track covers areas such as data analysis, digital consumer behaviour, and business transformation, preparing students for careers in areas such as innovation and digital consultancy.
"That was really interesting, it was nice to see how Nyenrode adapts the course to changes in society and the business world."
For Bence, specializing in finance was instantly attractive and one of the key reasons he chose the program. A budding entrepreneur, finance is a key requirement in the typical entrepreneurial skillset. He therefore felt an in-depth course in finance was a good fit for his future.
After completing their tracks, each Nyenrode student finishes their degree with an individual thesis of their choosing.
Having increased her knowledge of digital business, Sehee chose to combine this with an interest in education. Her thesis focused on fostering digital talent at business school. Now working as an educational consultant, it tied closely with her career path.
It was a similar story for Bence. He chose to focus his thesis on startups within the education sector. This provided valuable insights he could later use when co-founding Mastory, an e-learning platform aiming to assist teachers in providing social and emotional content.
For both graduates, the opportunity to tailor their learning experience provided a valuable knowledge-base that could further their careers, while also allowing them to study in areas they were passionate about.
Related Content: