HEC Montréal, ranked among the best business schools in Canada, offers a one-year MBA program for professionals looking to take the next step in their career in North America and beyond.

The MBA's practice-oriented curriculum focuses heavily on leadership, teamwork, and soft skills development. The program also allows students who want to boost their employability in bilingual Montréal to hone their French language skills through the optional MBA+ program.

HEC Montréal MBA students can expect to earn around US$80,000 on average after graduation, landing roles at high-profile companies including Deloitte, EY, and L'Oréal.

So what are the HEC Montréal MBA requirements? And how can you be a successful applicant? BusinessBecause spoke to Anik Low (pictured below), administrative director of the MBA program, to find out.
---
What do you look for in MBA applicants?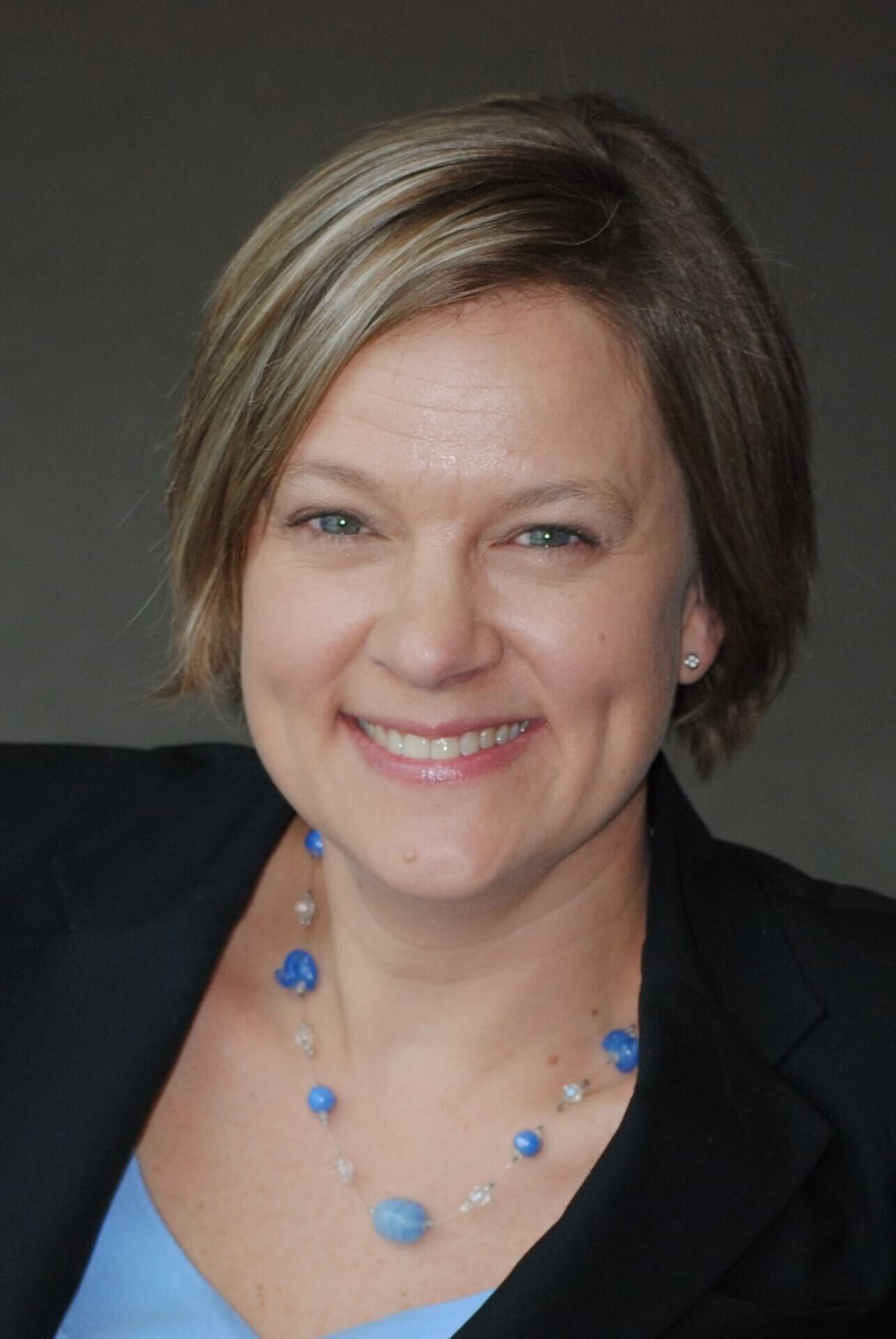 At HEC Montréal, we have a holistic admissions process, so we look at absolutely everything before we make a final decision.
Beyond academic aptitude, we're looking for candidates who are interested in developing their leadership skills and who also see leadership as bringing out the best in others, not just bringing themselves to the position that they want.
We want people who are engaged, interested in teamwork, open to diversity, and who want to learn from others.
---
What mistakes should candidates avoid in their applications?
The first mistake to avoid is not applying for fear of not being eligible.
You may think you won't get accepted because you're not yet a manager or because you only have three years of experience, but you don't need to have a traditional profile.
When in doubt, just apply. You have nothing to lose.
The second mistake is to not acknowledge certain red flags in an application.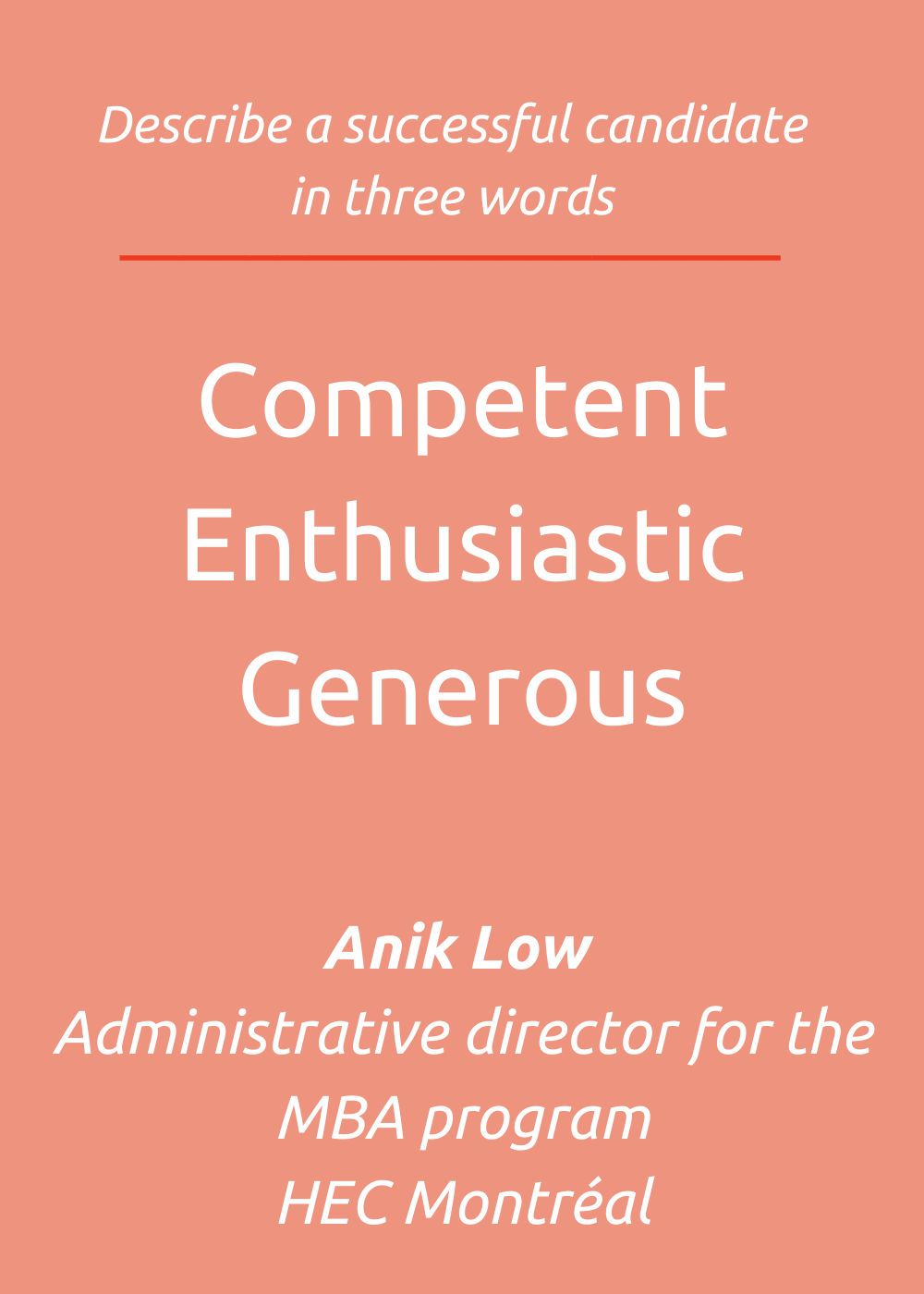 So, for example, if you know that your GPA was not the best and you compensate for it with a strong admission test, but you don't acknowledge why the GPA was so low. Or on a CV, where there's a couple of years that are not accounted for.
Those kinds of red flags need to be addressed in a motivation letter, and they're not necessarily something that will eliminate your application. The opposite, in fact. If you recognize red flags, say why they're there, explain what the situation is, it speaks to who you are, and it helps make your candidacy more three-dimensional, more human and more interesting for us.
A final mistake people make is assuming that we have a set answer that we're looking for, so they're answering what they think we want to hear, as opposed to what we really want to hear, which is how you differ from everyone else. So, be authentic.
---
What questions should candidates expect during the interview process?
In the HEC Montréal MBA interview, you can expect questions related to our values and mission as a school, including teamwork, leadership, and how you operate in collaboration with others.
We truly aim to get to know each candidate as intimately as we can, and in the interview process, we'd like people to tell us about times where they exemplified certain qualities that we would likely be looking for.
Some candidates also erroneously expect that we only want to hear about professional achievement, that personal achievement or volunteer work is irrelevant to the application process. However, that's all very relevant, and we want to hear about that.
---

---
What's the one thing about the HEC Montréal MBA application process that most people wouldn't know?
The most surprising aspect of our application process is the extent to which unique profiles and different candidacies are appreciated and encouraged.
We really value profiles that don't look like typical profiles. For example, we once had two students who had careers in the circus industry, which is very prevalent in Montréal.
---
What are your top tips for applicants?
1. The admissions test is your friend, not your enemy. It's worth putting the time in to practice and to have fun with it, to really see it as a tool in the admissions process as opposed to something that's meant to trip you up.
2. Be authentic, be yourself, tell us your story. Every story is of value and every story is original, you don't have to have climbed a mountain or run a marathon or saved people from a mining accident. It's really just about who you are and what you can contribute.
3. Apply early. When you apply early, you hear early and you're able to structure everything around that project. You enter it not in a rush, not with trepidation, but rather rested and enthusiastic. That's a good feeling to embark on an MBA program with.
Related Content: