Montréal, Canada, has a lot to recommend for those looking to enroll in an MBA.
It's a multicultural, diverse city with access to top companies and opportunities with a relatively low cost of living, especially compared to cities such as Toronto or Vancouver, or those in the US.
It is also home to HEC Montréal, a globally ranked university that sees 98% of MBA students gain employment after graduation.
So how will you benefit from studying for your MBA in Montréal? Find out the city's top five advantages:
---
1. Gain an education in a bilingual city
The bilingual culture is a unique draw of Montréal. HEC Montréal's MBA enhances its innovative curriculum with MBA+, which comprises a pre-program French immersion, on-campus activities in French, and a three month internship in French with an organization in Québec.
"It helps us integrate better into the society. Montréal is a bilingual city, you don't need French to get around the city, but it's helpful," says Siddharth Ramanan, an international MBA student from India.
The MBA+ program is a flexible class that takes into account students' experience levels and schedules.
"It's tailor-made on things like timing. So if you have a class, or if you feel the schedule for the MBA is becoming too taxing, they will be more than happy to shift you the class to another time," says Athul Biju, a current international MBA student from India.
---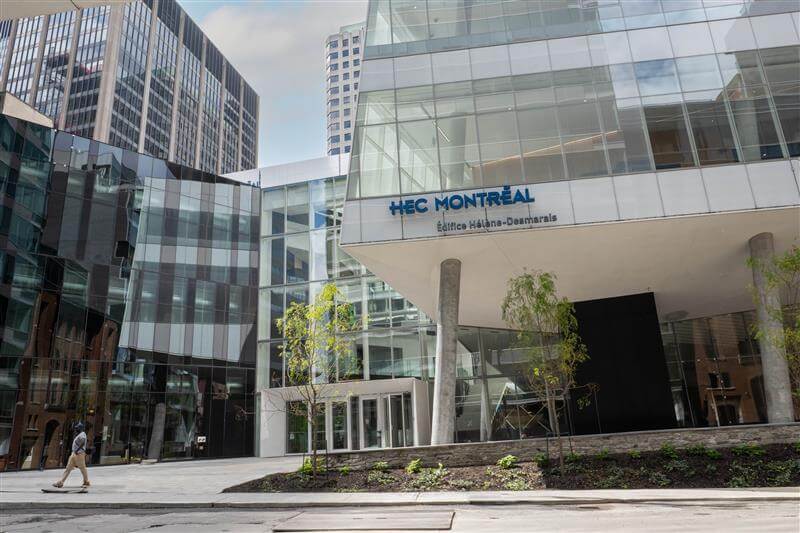 ---
2. Learn from top professionals in the industry
The Full-Time MBA allows you to acquire advanced skills to help you solve real, complex business problems in organizations and businesses.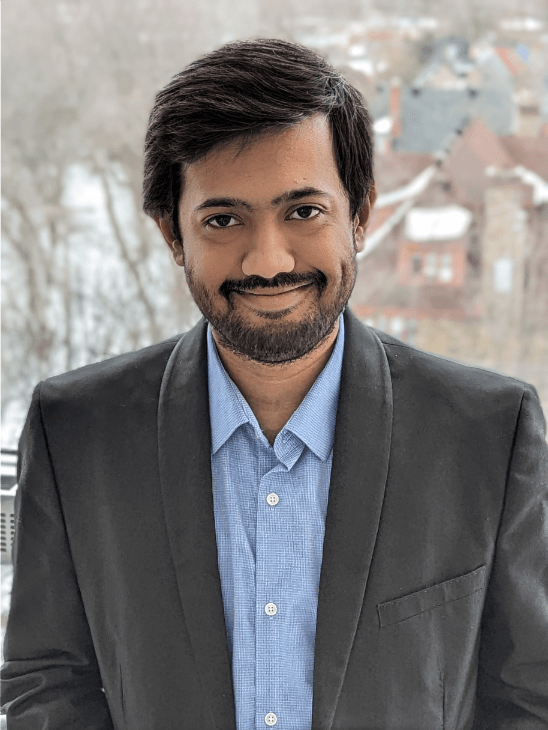 Top professionals in the industry teach MBA classes. Athul (pictured) says that his Macroeconomics class is taught by the deputy governor at the Bank of Canada, and his Capital Markets professor is the managing director at the National Bank.
"The opportunity to learn from the best professors and network with them is very exciting," Athul says.
HEC Montréal also puts on various case competitions to widen your network and allow you to continue learning more actively beyond class.
"There are a lot of case competitions, and we have our coaches—I had one coach from EY, who was a senior manager at EY. We also had one who specialized in change management consulting," Siddharth says.
---
3. Studying in Montréal gives access to a wide-ranging network
The HEC Montréal program allows students to explore and master management tools and practices as part of a diverse team of students.
Siddharth (pictured) describes the diverse backgrounds in the cohort, ranging from those with impressive consulting careers at KPMG to an army veteran who was deployed in Afghanistan.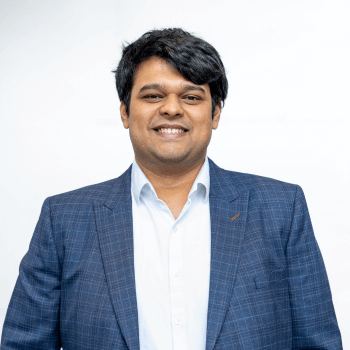 "It's a plethora of experience; people have worked in banks, government services, the army, and those who have done regular consulting jobs," he says.
Classes on the MBA are participative and mixed to allow students to learn from the diverse set of backgrounds.
"Classes focus a lot on cross-functional and cross-cultural teams. The assignment teams are based on each person's different skill sets and the different cultures they represent," Athul explains.
Living in Montréal also gives you access to top companies like Google, Deloitte, and KPMG and a network that will allow you to flourish in your career after graduation.
"An MBA is about the network. So going to all networking events and looking for opportunities because being a student is great, especially in a city like Montréal, where every company has an office.
"I just attended a networking event at Google. And as a student at HEC Montréal, they were more than happy to have me there.
"It's a great opportunity, especially if you're going to a school with a strong reputation; leverage it. It's a great way to create a network in a new country," Siddharth explains.
---
4. HEC Montréal offers a range of scholarships
The Full-Time MBA has a generous scholarship system. Admission scholarships are awarded to applicants demonstrating exceptional aptitude and outstanding academic records.
Other scholarships offered during the program: include: Performance, Need-based, and International.
Both Athul and Siddharth have been granted International scholarships.
"HEC Montréal offers generous scholarships to international students who they feel are a good candidate for the program," Athul says. "I received a very generous scholarship which was a big factor in my decision."
---
5. Studying in Montréal will give you access to a diverse cultural scene
Beyond the academic advantages of studying in Montréal, the cultural scene is vibrant and historic.
Montréal is the second largest city in Canada, home to more than two million residents and more than 120 different ethnic communities.
Montréal has a renowned arts and culture scene. Year-round, the city is host to globally attended festivals and events. In winter, it's host to Montréal en Lumière, one of the largest winter festivals in the world. It also hosts Festival International de Jazz de Montréal and the Just for Laughs Comedy Festival in the summer.
Siddharth and Athul both enjoy the vibrancy and variation of cultures, particularly referencing the diversity of available restaurants.
"You can find all different types of food from different cultures, cuisines, and budgets, and I think nobody would feel homesick here. That's something I love, exploring different cuisines," Athul says.
Related Content: