One of the major advantages of an MBA is gaining hands-on experience that prepares you for the challenges of leading an organization.

Through case studies, internships, simulations, and interactive activities, students go beyond the theoretical and learn about practical business management before entering the real business world.

This is something that the HEC Montréal MBA prioritizes, providing its students with an in-depth understanding of the stresses and challenges of running a business.

From dealing with different points of view and networking with top business leaders to consulting startups, here is what you could get involved with during an MBA that focuses on experiential learning.
---
You'll develop practical business skills
One of the many reasons that employers highly respect MBAs is due to the vigorous nature of business school and how it prepares students for the realities of work.
MBA experiential learning bridges the gap between theory and practice, ensuring students graduate with the practical skills to excel in their careers.
HEC Montréal develops this kind of learning through various activities and courses such as the Consulting Field Project, which students take towards the end of the course. This project aims to bring all the experience and knowledge that students have gained throughout the program into practice.
Anik Low, administrative director of the HEC MBA says that during the five-week consulting project, students form groups, go into organizations, and work on a mandate in the same way that a group of consultants from any firm would.
"The company we worked in was regenerative tourism, a step above sustainability. It was great dealing with real client problems," says Philip Palisaitis, an HEC Montréal MBA graduate.
Consulting in real organizations builds students' self-confidence as well as confidence to add value, an invaluable asset in the working world.
"By the end of the program, students go from experiencing imposter syndrome to feeling confident about running an organization," Anik says.
---
You'll gain experience in teamwork and learn from a diverse set of perspectives
Learning to be an effective teammate will elevate your business acumen and help you to become an asset to any organization.
As seen through the consulting project, teamwork is a major part of the HEC Montréal MBA program.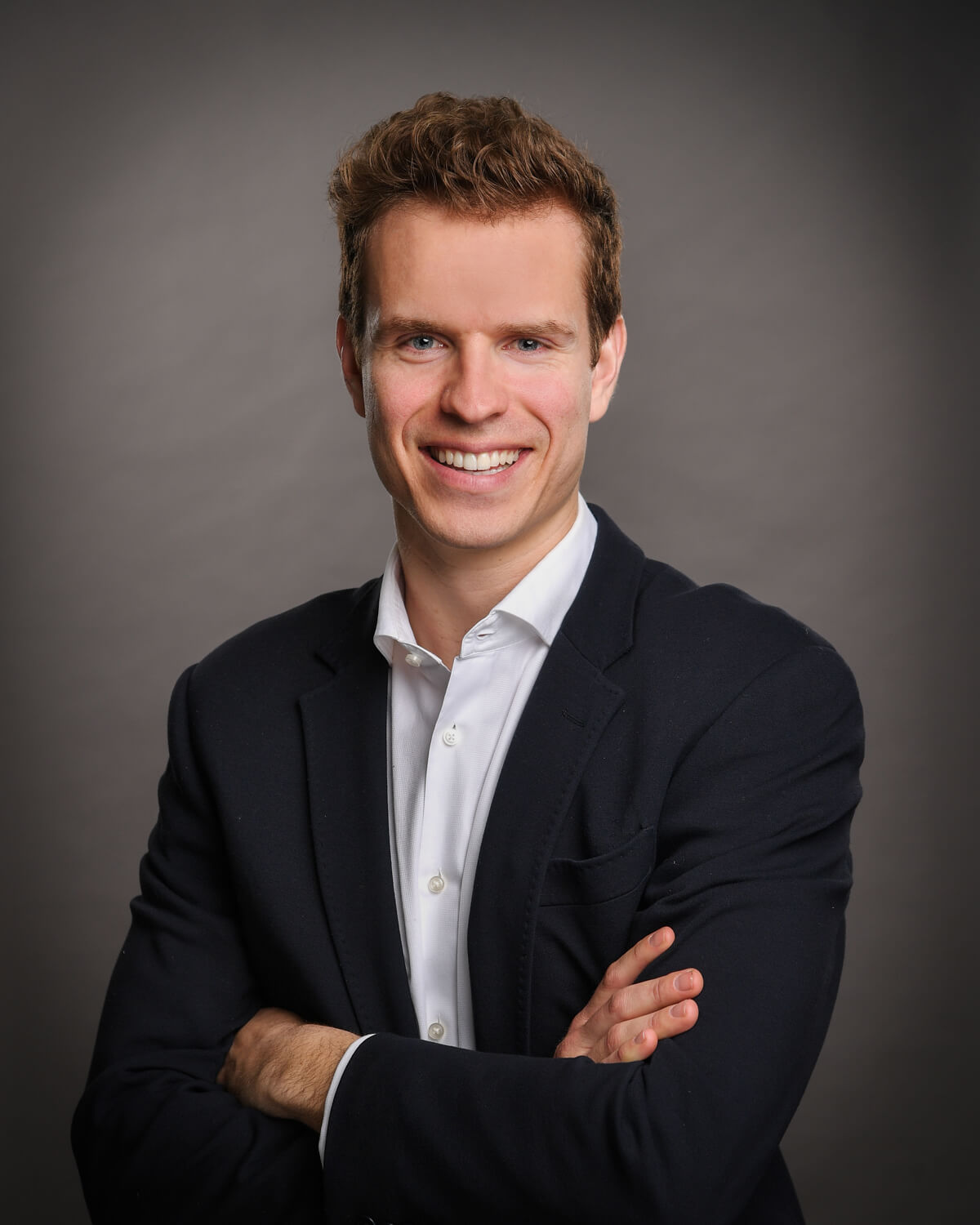 "You're learning by working in a team and experimenting with teamwork, working on a project, and building that project to fruition," Anik says.
The diverse cohort was something that Philip (pictured) highly valued during his MBA. He developed his relationships and business skills through case studies, where he would work in groups with diverse backgrounds and see alternate points of view.
"We have cases about companies from all over the world. So, when there were students from those countries, we'd get to ask them, "Is that really how it is?"
These varying nationalities and points of view allowed Philip to see how international businesses were run from varying perspectives.
"For someone who hasn't worked in Asia or various other countries, it brings a reality to the piece of paper," he says.
---
You can personalize your MBA program
MBA programs look to house students from diverse professional backgrounds to provide a collection of perspectives. This means that goals will differ, and the need to customize your journey is essential.
Customization opportunities at HEC Montréal include learning experiences in sustainable development, campuses abroad, and especially the Creative Destruction Lab (CDL).
The CDL elective is a unique program element, allowing students to support a startup by consulting them on how to solve a business issue.
"CDL was probably the most beneficial and impactful experiential part of the program for me," says Philip.
Philip worked for a company called Digital and could personalize his experience further when he continued working part-time, which opened a new career path.
"Working in a startup was something completely new to me. I learned a lot about the company and, because it only had eight employees, I worked in business development, one of the sectors I'm targeting," he says.
---
Gain a global perspective
Building relationships with industry professionals can open doors to future career opportunities.
"There are a ton of events, whether they're happy hours or events held for industry professionals to come in and speak," Philip explains.
HEC Montréal also provides numerous international opportunities to network with and learn from global companies.
Philip had the opportunity to go to the United Arab Emirates and meet executives in Dubai and Abu Dhabi, learning about a new business culture.
"We did that for two weeks, where you visit companies during the day. You get to be inside company doors, privy to unbelievable information and experiences," Philip explains.
Having graduated from the HEC MBA, Philip says his time there was irreplaceable and allowed him to develop his skills, network, and knowledge base to launch the next stage of his career.
"It changed my life. It opened up new worlds to what I was used to and what I'd known previously."
As the business world continues to evolve, the experiential-focused MBA is a robust preparation strategy for those aspiring to lead innovative companies.
"If you're thinking about doing it, it's a transformative life experience you will never regret," concludes Philip.
Related Content: