Online MBA programs are on the rise. According to the Graduate Management Admission Council (GMAC), 84% of online MBA programs recorded growth in overall applications in 2020.
The AACSB-accredited Pepperdine Graziadio Business School's online MBA program, ranked 16th according to The Princeton Review 2022 online MBA ranking, has attracted a growing number of registrants due to its flexibility.
Online MBA program students can complete their degree in under two years and choose one of four specialisms, alongside core modules such as finance, leadership and managing organizational change, marketing, and general management.
While the estimated tuition fees amount to $103,740, 76% of Pepperdine grads are employed three months after graduation with a mean base salary of $75,977.
So, what's required to land a place on Pepperdine's Online MBA program? Arman Davtyan, assistant dean at Pepperdine Graziadio Business School, tells us how you can stand out in your application:
---
What do you look for in your MBA applicants?
It's important for us to sense that applicants have an informed interest in business school. As we vet applicants, it's important for us to understand their true motivations behind pursuing an MBA and why they're choosing to apply to our particular school.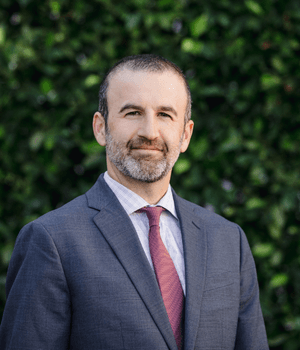 We're looking for evidence that the person can handle the demands of the program. As we review applications, we look for indications that the candidate is prepared to take on the intellectual, interpersonal, and time demands they will encounter in an MBA program.
Academic background and technical capabilities also come into play, we want to see what career trajectory they've had and what they've done professionally. One way or another, MBA students are expected to draw upon their practical experience, and even without an explicit requirement for work experience, MBA programs want to see that you've made constructive use of your time and engaged in experiences that have provided personal growth, skill development, and insight that you can bring into the classroom.
---
What's the biggest mistake you can make in your MBA application?
One mistake I occasionally see is candidates failing to address major gaps or deficits in their application. To the extent that one may have had a rough academic patch in college, experienced a major illness, or encountered significant challenges that derailed their professional plans, I'd encourage applicants to share about it, to provide context to the admission committee.
It's important to remember that the admission committee is looking to paint a picture of each applicant and establish the proper context for making an assessment. If there are major pieces of information and insight that are missing in the application, it's difficult for them to make a sound decision about your candidacy.
---
What questions should candidates expect in their admission interview?
We want to assess their level of self-awareness. Do they have constructive insights into themselves, their strengths, limitations, and motivations? In our program, we also place great emphasis on the ability to work with others and effectively manage relationships and interactions across diverse viewpoints. It's increasingly important for our business students to develop the capacity to navigate a whole range of situations involving a wide array of backgrounds, perspectives, beliefs, and attitudes.
The interview is really a way to bring the candidate to life and provide an additional dimension to the evaluation, beyond what we see on a resume or a transcript. Interviewing is also a professional skill that our students and graduates will need to hone throughout their careers, so it's certainly a worthwhile element in the admission process.
---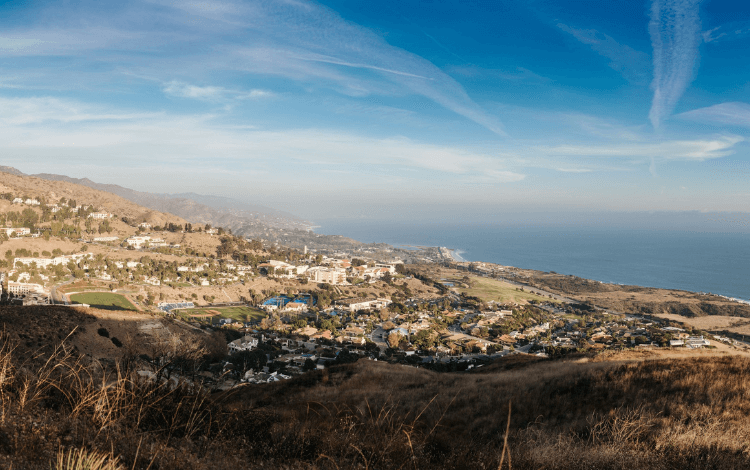 Landscape in Southern California ©Pepperdine Graziadio Business School via Facebook
---
How important is a good GMAT score to making a strong application?
The GMAT is now less of a barrier to entry, but each applicant has to think about how they can exhibit their own strengths. Even if the GMAT is optional for the schools you're applying to, if you believe it's a good way to show your aptitude, then you should take it.
From a business school standpoint, we consider a GMAT score as another component in our evaluation of applicants. The more indicators we have, the better. There are other things we can look at, but if we have a GMAT score on file, we'll certainly take it into account.
---
What are your top tips for applicants?
You really have to carve out the time and be intentional about putting together your application. Plan ahead, line up resources, ask people for your letters of recommendation, and make sure they are agreeable and willing to give you a strong one. You will also need to obtain transcripts. If you attended a foreign institution, you will likely need to have your transcripts evaluated through a third party.
Also, give yourself options. There is no shortage of business programs: online, hybrid or a more traditional setting. You can study while you continue working, or you can pause your work life and do something more on a full-time basis. There are just so many offerings, so it's important to research and identify the options that will work best for you.
---
Describe a successful candidate in three words
It's hard to do, but I'll say: self-aware, prepared, and curious to learn.
---
Next Read: 10 Best Business Schools In California
Please Enter the Code Below