What's the best way to pick a destination for your MBA?

MBA students identified reputation of educational system, progression towards an international career, and preparation for career as the three top criteria—according to the Graduate Management Admissions Council (GMAC).

Singapore delivers on all three of these, with the world's most competitive and innovative economy, a reputation as a global financial hub, and a raft of renowned business schools.

For international students, the Asian city state has a two-fold value, acting both as a gateway into the Asian job market while providing strong international culture and trade which makes it easy to launch an international career post-graduation.

Here are the top reasons why you should do your MBA in Singapore:
---
1. A vibrant, cosmopolitan city
---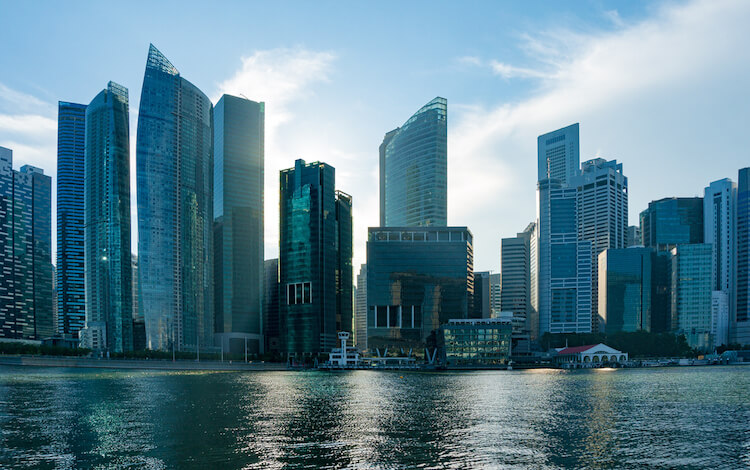 © NUSBusinessSchool
---
With a population of 5.6 million, and an economy in excess of $300 billion, Singapore has the benefits of a thriving global city.
Aspiring to be one of the world's first smart nations, Singapore is one of the world most digitally ready cities, with technology integrated into infrastructure and the everyday lives of its citizens.
MBA students have a plethora of Asian and Western cultures and cuisines at their fingertips, making for a particularly cosmopolitan experience.
It also has one of the lowest crime rates of any major city, making it a particularly safe place to live.
---
2. World-class education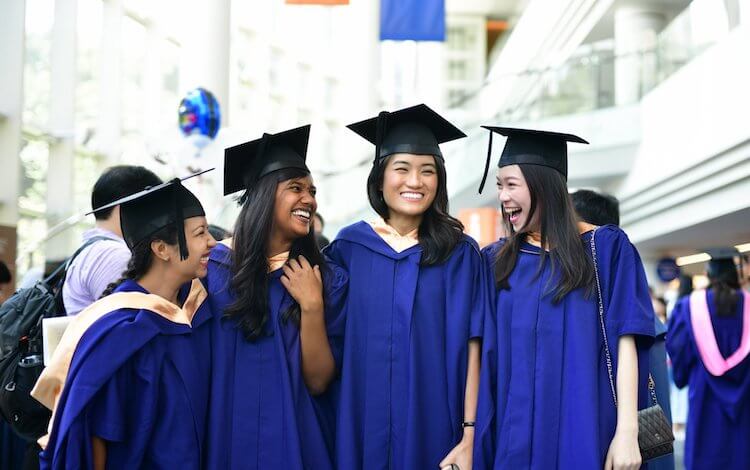 © NUSBusinessSchool
---
The talent pool that Singapore produces is famously high, and this is no doubt on account of the concentration of world-class educational institutions based there.
INSEAD, the National University of Singapore (NUS) Business School, Nanyang Business School, and Singapore Management University (SMU) all rank in the 2019 Financial Times Global MBA rankings.
Standing out in an increasingly competitive job market is key. NUS Business School, for example, offers a choice of nine specializations on their MBA program, enabling students to focus on specific vocational fields such as innovation and entrepreneurship, consulting, digital business, strategy and organization, finance and more.
---
3. International diversity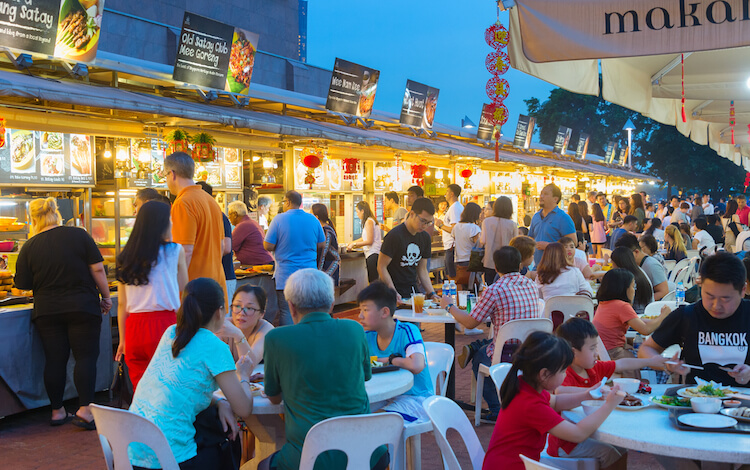 © NUSBusinessSchool
---
Singapore is a melting point of Chinese, Indian, Malay, and Eurasian populations, with 30% of the resident population comprising expatriates who come from all corners of the globe. This makes for a truly unique diversity in its culture and its ties to other Asian and Western economies.
"Singapore is the only place in Asia which connects all of the powerhouse economies—China, India, Southeast Asia," explains Jochen Wirtz, vice dean of graduate studies at NUS.
"Historically and geographically, Singapore is really at the center."
MBA students have the opportunity to connect with fellow students from around the world. At NUS, for example, the faculty is 60% international and the students are 88% international.
For first-year MBA student Daniela Fernandez from Colombia, this was a big appeal.
"When you have the opportunity to learn and share with people that are different from you, that's where you learn the most," Daniela proclaims.
---
4. Asian focus, global outlook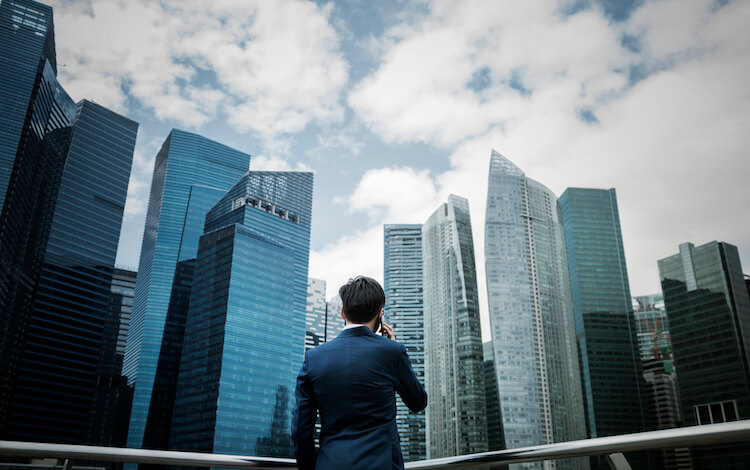 © NUSBusinessSchool
---
Sitting at the crossroads between East and West, MBA students in Singapore have the opportunity to delve into both Asian and global markets.
"If you go to any other market, you are diving into a large domestic market, meaning that the MBA programs will have a strong domestic focus," Jochen divulges.
This is reflected strongly in the MBA curriculum at NUS, where students get the exposure to business models, trends, developments, and leadership, all from a uniquely Asian perspective.
For students looking to explore further, NUS offers a variety of international student exchanges with 60 different schools around the world, including Columbia and London Business School.
---
5. Launchpad for tech and startups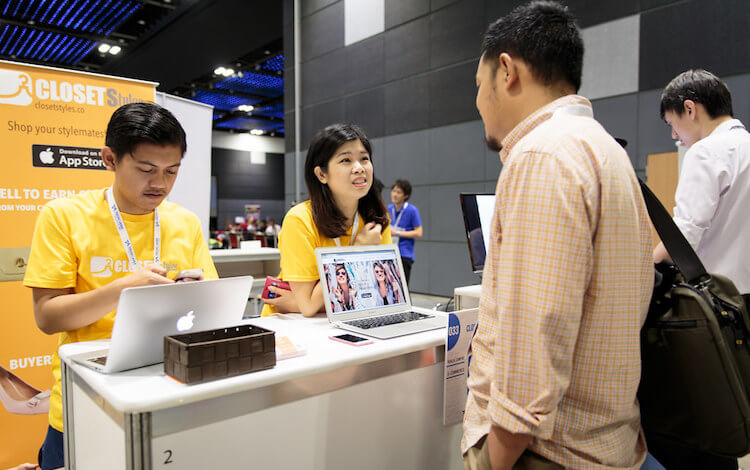 Startups at 2015's Tech In Asia Singapore © NUSBusinessSchool


Singapore is famed for its innovative economy, ranked fifth in the world by the Global Innovation Index.
The city-state's drive to become the world's first smart nation—in which all aspects of society are digitally-integrated—has led to a boom in technological development.
For those with their eyes on tech, or launching an innovative business venture, Singapore's ecosystem presents a prime opportunity.
MBA students at NUS can specialize in innovation and entrepreneurship, taking students through modules like new venture creation, strategic foresight, and social entrepreneurship.
Programs like the Lean Launchpad, a joint venture between NUS, Nanyang, and SMU, offers MBA students the chance to take the next steps in turning product ideas into business plans.
---
6. Have a transformative experience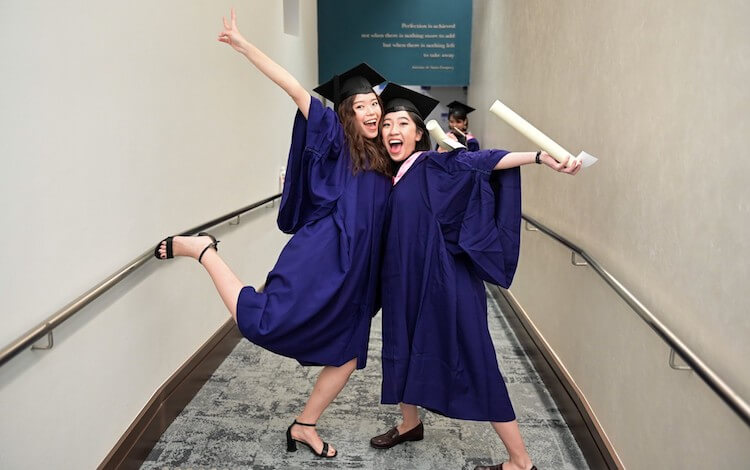 © NUSBusinessSchool
---
Business school is a transformative experience—whether in terms of skills, career, or network. Return on investment, for many, means transforming your life, personally and professionally, after your MBA.
The combination of experiential learning components in the curriculum, such as opportunities to work in start-ups, case-cracking workshops and consulting projects with companies at NUS makes for a rounded and transformative education—combining core business, specialized knowledge, and practical experience.
"The most important thing for me was that there was a chance to learn by doing, which I always think is the best way to do things," Daniela stresses. "Too often, you'll get a certificate, but you may still not know how to do the thing you've learned."
Transformation can have very practical outcomes, with Singapore's exciting, international organizations—in everything from cleantech to big data—all vying for MBA graduates.
Related Content: