This does include citizens from the UK. However, the UK is also the second most attractive destination for Americans, Chinese and Southeast Asians, and Latin Americans.
After a host of Western European countries, Singapore and Canada, in 10th and 11th, are the most attractive non-European countries for Western Europeans.
After the US, Americans want to study in Western Europe and Canada. Italy and Spain are popular destinations for Americans.
More Indians and Central/South Asians prefer to study in India than study in the UK. Outside North America and Western Europe, Indians and Central/South Asians most want to study in Singapore and Australia.
Currently, few non-Africans are prepared to study in African countries like South Africa and Nigeria. As well as North America and Western Europe, Chinese and Southeast Asians prefer studying in Hong Kong and Singapore to studying in China.
In fact, China and Hong Kong have some way to go to becoming top destinations for international business school candidates, only ranking in the top 10 (in seventh and third respectively) for candidates from China and Southeast Asia.
India ranks third for candidates from India and Central/South Asia, but 23rd or lower for all other citizenships.
You'd be hard pressed to find an African business school candidate interested in studying in Portugal (the lowest ranked country by African candidates' preferences), or a Chinese, Indian, Latin American, or Western European candidate in Nigeria.
Americans are less likely to study in Africa or Scandinavia than any of their counterparts.
---
A generational tidal wave is sweeping over graduate management education.
While the US has long been the most attractive country for business school candidates, we predict the US to continue to decline in popularity in the coming years. This change will be driven by Generation Z.
Generation Z, candidates born in the mid-1990s to early 2000s (under 24 year-olds), are almost 10% less likely to study in the US than millennials (24-to-30 year-olds).
Gen Z are ready to study in more diverse countries, while millennials have a stronger preference for English-speaking countries. Gen Z are more likely to study in Europe (in the UK, France, and Germany), although Canada is preferred by millennials.
---
---
Countries benefiting from generational change include Hong Kong—ranked the 13th most popular country in the world by millennials but seventh by Gen Z—and Italy, ranked 14th by millennials and ninth by Gen Z.
Gen Z are marginally less likely to study in countries like Singapore, India, Spain, and the Netherlands than millennials, although these are still among the most popular destinations.
---
Read: Why Generation Z Are Snubbing Business Schools In The United States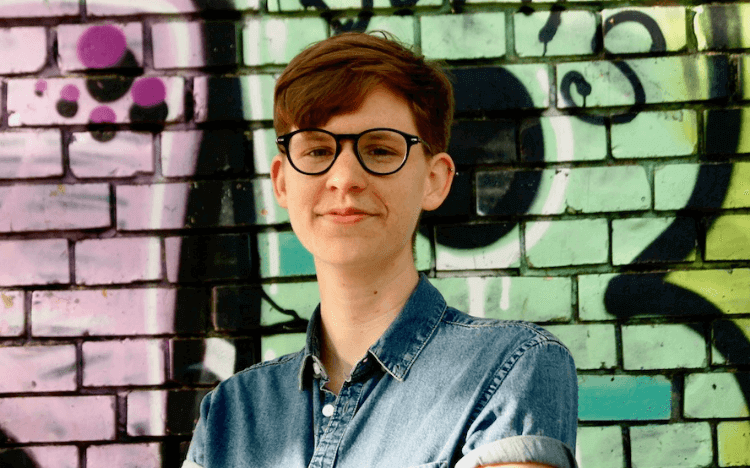 ---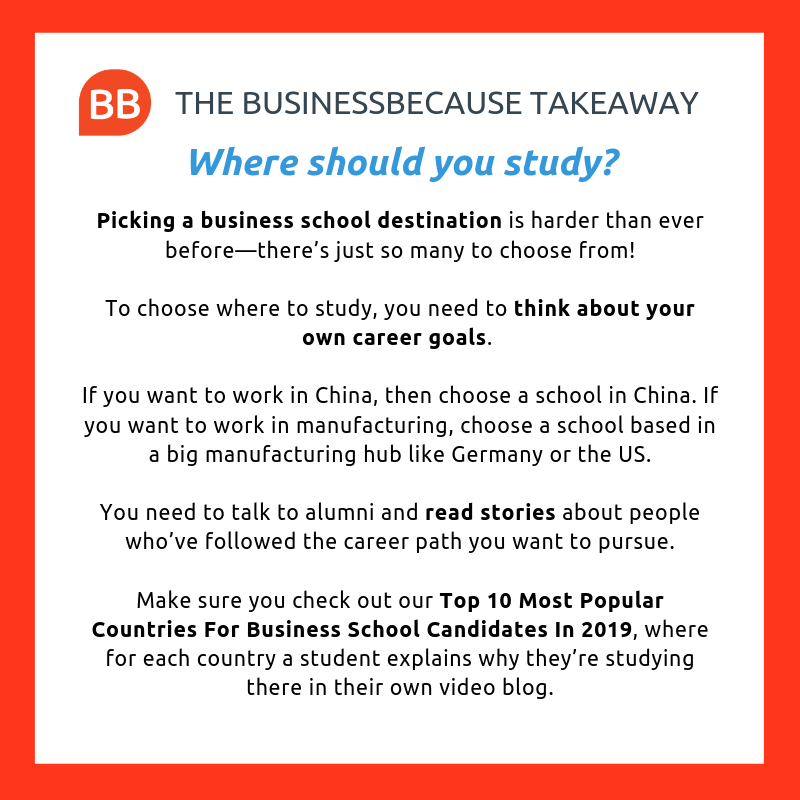 ---
Methodology
The findings detailed in this report are based on surveys of individuals who registered on mba.com—the GMAC website for prospective graduate business students—and identified their preferred study destination.
The report is based on responses from a total of 9,617 prospective business school students surveyed between January and December 2018.
The survey respondents are 56.3% male, 43.3% female, and 0.4% identified as 'Other'.