Preparing for business school, for many, might feel like an impossible challenge.

Whether you're heading for a part-time course, online program or a one-year whirlwind of a degree, there are plenty of things to think about. Acquiring books and the tricky question of finances are just some of things aspiring MBAs might be taking stock of in the months before they enroll.

The internet, of course, can be a useful source of solutions to these worries, providing you with some useful tips and tricks for your business school journey, and to help you out, we have put together a list of the most helpful Twitter accounts for any aspiring MBA.

From #MondayMotivation to practical business tips, these are the people, companies, and publications that you should be following right now.
---
10. Career Builder @CareerBuilder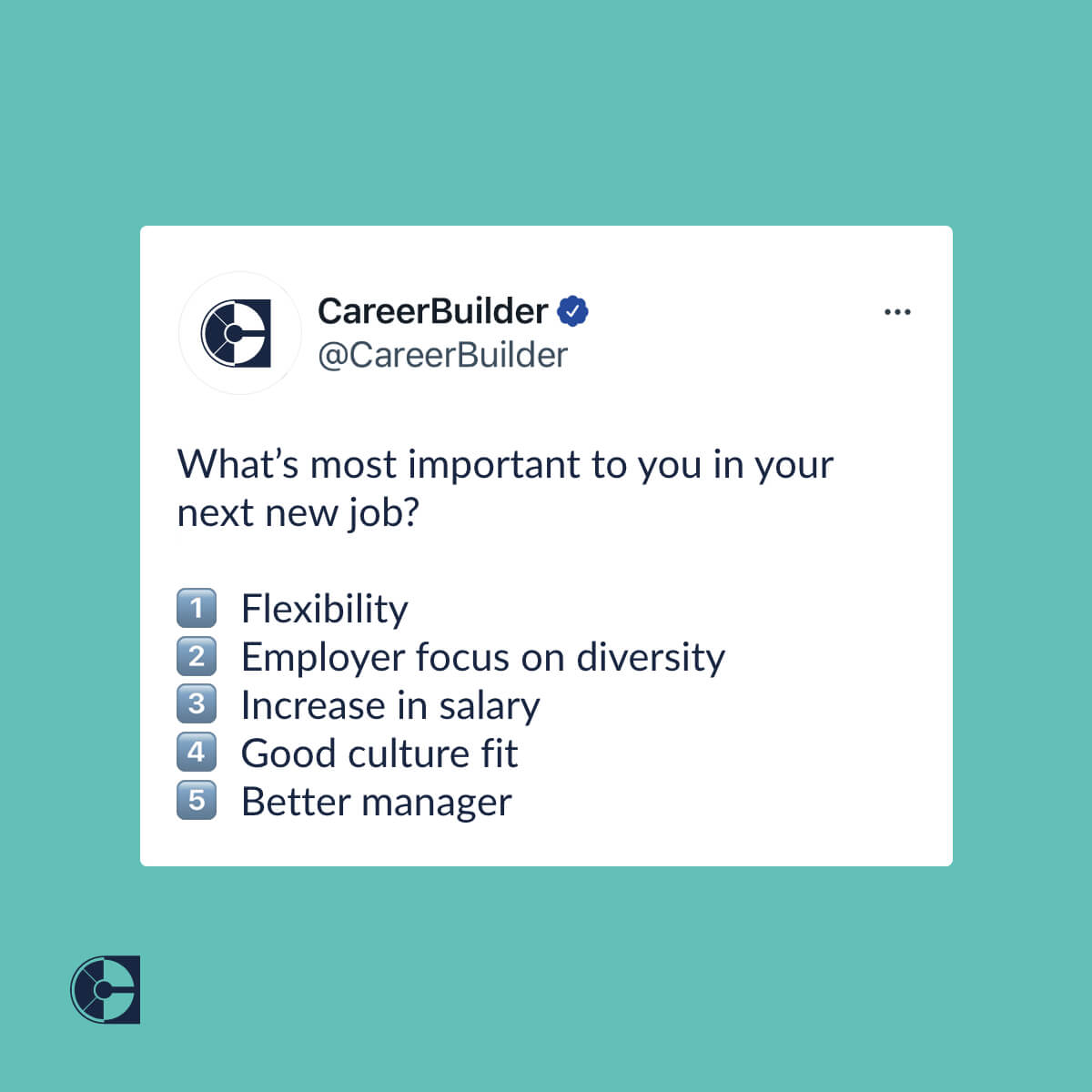 © careerbuilder
While you might only just have started your MBA application, it's useful to keep an eye out regarding future career paths, and Career Builder is here for that.
Get precise tips on CVs as well as up-to-date job postings, and who knows—maybe one day you'll find your post-MBA position here!
---
9. BusinessBecause @businessbecause

Of course, we couldn't make a list without including yours truly!
If you're looking to get instant updates on the latest business school news and rankings, plus everything you need to support your MBA application, head to the BB Twitter page.
You'll be able to keep up with our weekly Applicant Question of the Week feature, where you can hear directly from top MBA admissions directors around the world, and take part in our weekly polls on everything from study skills to the biggest factors that influence your decision to go to b-school.
---
8. TED Talks @TEDTalks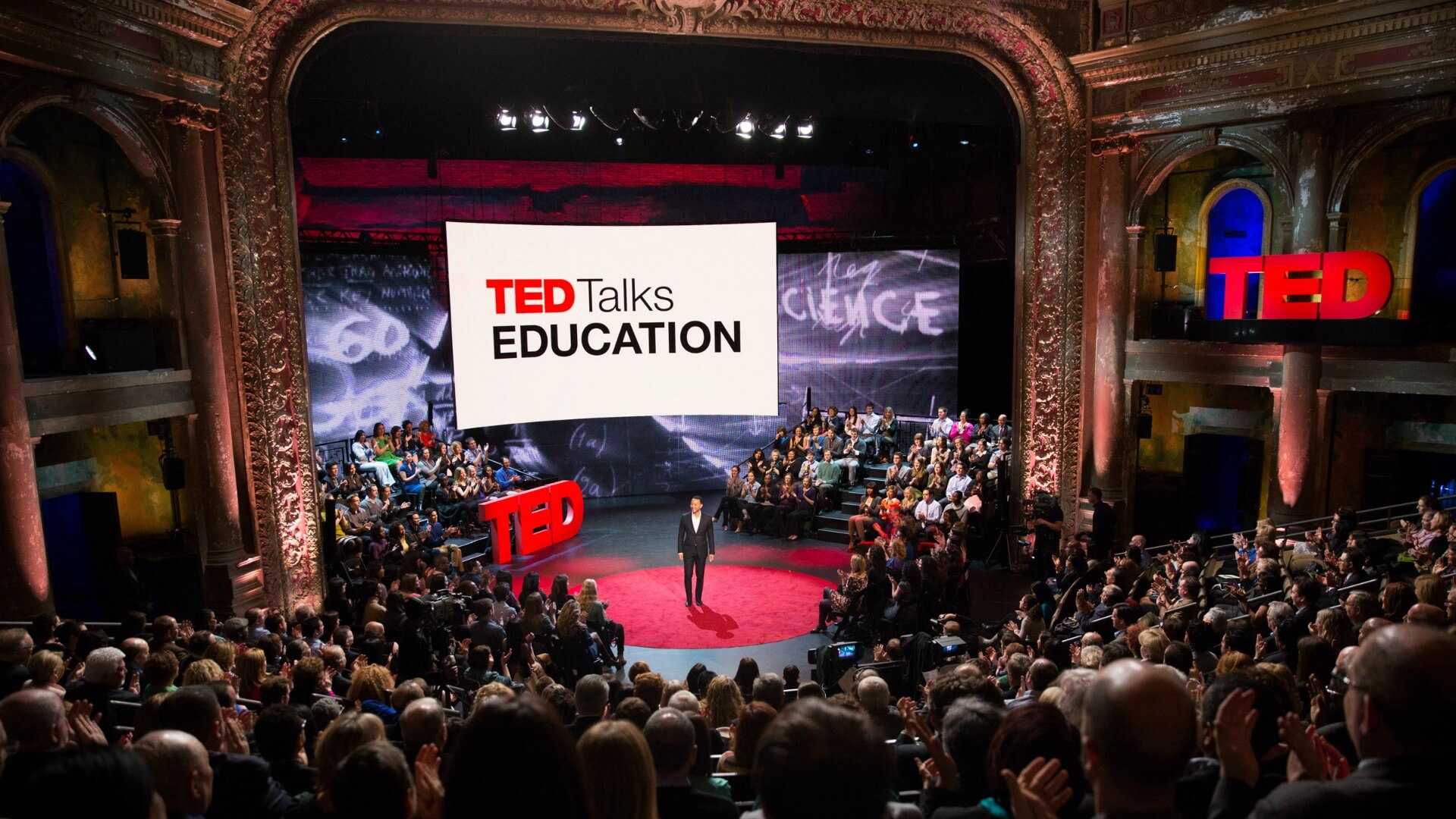 © TEDTalk on Facebook
Providing inspiration the world over, TED Talks is here to make your application journey more productive and enjoyable.
Their feed features all their latest talks, including social scientist Daniel Levitin speaking about how to stay calm when you know you'll be stressed, and clinical psychologist Raphael Rose on how failure can cultivate resilience—both topics MBA candidates will relate to at least once during their application journey.
---
7. Josh Kopelman @joshk
King in the world of software and internet startups, Josh started his career at The Wharton School and now is one of the world's leading venture capitalists and business advisors.
His company, First Round Capital, is a seed-stage venture fund that led the seed round for Uber, and his Twitter is a minefield of thought-provoking remarks on the business world, tips for aspiring VCs, and a behind-the-scenes look at the life of a successful businessman.
This is all useful info not just when you're crafting your application, but later on when you make your way into your dream school. If entrepreneurship is your goal, Josh could have some key insights for you.
Did you know he applied for a job at the Small Business Development Centre at The Wharton School and was rejected?
---
6. Bloomberg Markets @markets

© bloombergmarkets
Understanding world markets isn't just useful, it's almost a required skill for MBAs. Bloomberg Markets offers concise and current breakdowns of the biggest news regarding world markets, so you can enter your MBA application journey, and later on your first World Economics class, with confident knowledge of exactly what's occurring right now.
---
5. Emily Chang @emilychangtv
Speaking of Bloomberg, Emily Chang is a seasoned Bloomberg presenter, and someone you'll definitely want to be following if you're looking to get up-to-date commentary on the business world.
She regularly interviews business giants including the former chief of Human Resources at Google and the former CEO of HP and eBay. Follow for the best business gossip.
---
4. Young Entrepreneur @YoungEnt
A spin-off of the highly popular magazine Entrepreneur, Young Entrepreneur is exactly what it says on the tin—a magazine with a focus on the newest generations of entrepreneurs.
As business school gets more accessible for even those with just a taste of the business world, this is the place to go for tips and tricks on starting your own business and navigating the often-intense world of SMEs, capital, and future tech.
---
3. WIRED @WIRED

© WIREDUK
WIRED is the undisputed chief in technology and business news.
Dive into their Twitter feed and explore thought-provoking articles on Google's workplace culture, the demise of Facebook, and what we can learn about a money-free economy from Star Trek—knowledge to bring out in your emerging tech class, or save for casual lunchtime discussions.
---
2. SCORE Mentors @SCOREMentors
The largest network of business mentors in the United States, SCORE Mentors is just the place to connect with peers in your chosen industry.
Their feed is a varied mix of inspirational quotes perfect for preparing you for the world of business, and well-written articles with tips on everything from micro-management to building a great elevator pitch.
---
1. Harvard Business Review @HarvardBiz
From the giant in MBA programs comes the giant of business publications. Harvard Business Review's Twitter feed is the place for discovering the latest in management and business research—every aspiring MBA student should be reading it.