On Sunday August 18th over 1.7 million protesters flooded Hong Kong's Victoria Park.
The Hong Kong protest began almost two months ago, against a bill that would have allowed for extradition from Hong Kong to the mainland. However, more recently it has come to symbolise a wider pro-democracy movement against Chinese rule.
Hong Kong is one of Asia's strongest financial hubs. With an overall value of over $3 trillion, the Hong Kong stockmarket is currently the world's fourth largest, behind only Japan, China, and the US.
Businesses are now on edge, though. Alibaba, the Chinese tech giant, this week postponed its Hong Kong listing, citing the unrest.
The region is also host to a number of business schools whose MBA graduates flood Asia's market. But what could the continued unrest mean for MBA students and graduates in the territory?
---
A strained relationship?
2019 is history repeating itself. In 2014, protesters demanded the right to elect their own leader in a series of demonstrations dubbed 'the umbrella movement'.
The movement began with a student strike at Hong Kong University, and quickly spread. BusinessBecause contacted Hong Kong University's Faculty of Business and Economics, but they declined to comment.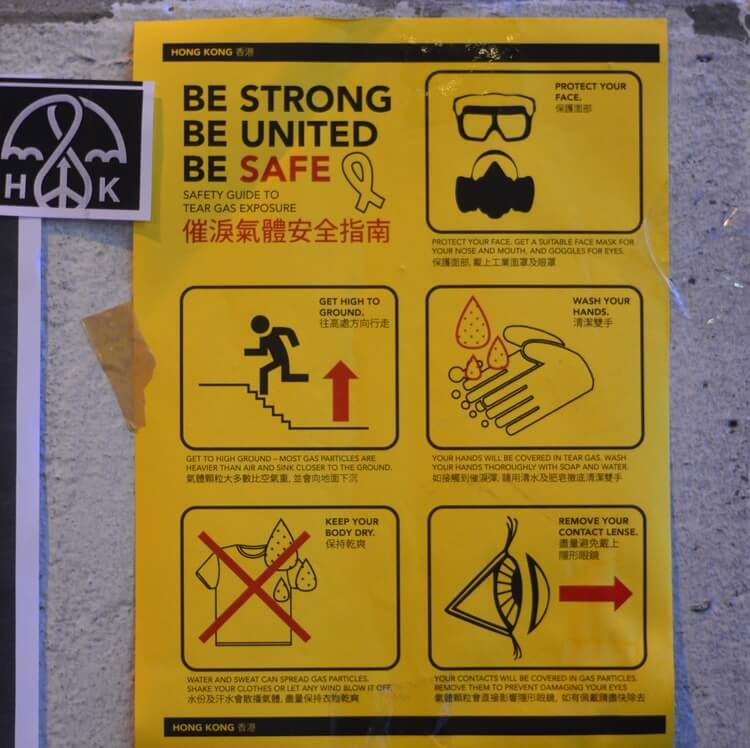 Just five years later, today's protests show that Hong Kong's thirst for greater independence from China remains.
But the overall situation might be exaggerated or amplified by images in the mass media, thinks Dr Andrew Yuen, associate director of e-learning for MBA programmes at The Chinese University of Hong Kong Business School (CUHK).
"Hong Kong is so far generally stable, safe, and business as usual," he says.
Andrew adds that there have been no special reactions from business school students. They're more interested in what is happening in the local community, he says.
MBA students though, should know that the protests, alongside the US-China trade conflict, could have a negative impact on specific industries. Trading and logistics, banking and finance, says Andrew, could be at risk.
"MBA students need to be equipped with all-rounded knowledge and skills. It will help them to be flexible enough and able to adapt from the short-term volatile economic situation in Hong Kong and overseas."
Career opportunities for MBA students in the region will remain strong, Andrew believes.
Strong business ties between the mainland and Hong Kong are tantamount to the success of China's "go-out" national strategy, an initiative to encourage enterprises to invest overseas, alongside the Belt and Road Initiative (BRI).
"Industries like banking and finance, insurance, transportation and logistics, innovation and technology, and other professional services will be emphasized," says Andrew.
---
Have MBA applications been affected?

It's hard to say whether the unrest has had an impact or will have an impact on MBA application rates to business schools in Hong Kong. Andrew explains that their application cycle culminated in May, before the protests began.
The region of China and Hong Kong has seen steady growth in application volumes in recent years though.
A report by the Association of MBAs (AMBA) shows the average number of applications per school and program, respectively, at 1,230 and 432. That's a 5% increase in the average number of applications per school and a 6% increase in the number of applications per program compared to 2016.
At Hong Kong University of Science and Technology (HKUST), faculty are determined that programs should continue as usual.
"Campus safety has not been affected by recent incidents in Hong Kong," says a representative from HKUST's MBA office.
"Our MBA students of the new intake have already arrived and started orientation activities," they report.
There have been no drop-out or deferral requests either, the school adds, suggesting that incoming students have not been deterred by the protests.
HKUST say that they endeavour to communicate with students and stakeholders, and will continue to monitor the situation closely.
It might not be until the next application cycle comes around that schools in the region see a dip in application volume.
---
Long term impact
Despite the confidence expressed by local business schools, signs of an economic downturn are surfacing in the territory.
In recent months, Hong Kong's economic growth has slowed modestly. This quarter, the economy expanded by 0.5%, compared to 0.6% in the previous quarter.
The government's 2019 economic growth forecast has also been adjusted downwards from 2-3%, to 0-1%.
With disruption in the streets, Hong Kong's thriving tourism industry is one key area of concern. Accounting for 5% the territory's $454.9 billion GDP, a lack of visitors from the mainland could have a significant economic impact.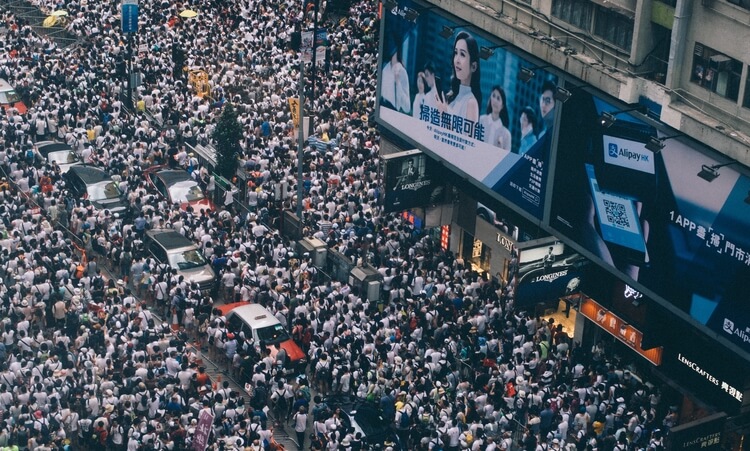 Mainland visitors make up 75% of Hong Kong's total tourists, and as Chinese forces amass near the border in Shenzhen, would-be tourists could be deterred.
For MBA students graduating this November, keeping a close eye on the situation will be essential. It is unclear whether the drop in Hong Kong's economic growth will prove temporary, or spiral into a recession that could significantly hinder job prospects in the area.
However, for now at least, business schools in the territory are confident that the political unrest will not prevent them from running business as usual.