Choosing where to study an MBA is one of the most important decisions you can make as a business school applicant.

Mohammad Muntazir, a pharmaceutical graduate, was eager to transition his career away from the business development and brand management work he'd been doing for pharmaceutical companies in India after university.

He wanted to swap his native India for an MBA that would let him pursue a career in consulting—he chose the UK and Aston Business School.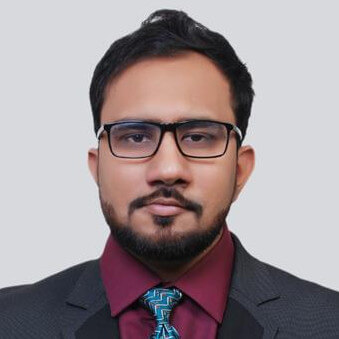 The UK, he explains, is and always will be an attractive proposition for international students. As a student, he says that if you choose to move away from your country, the reputation and ranking of your chosen university is vital.
"The Aston MBA has triple accreditation that only 1% of business schools worldwide have," he adds.
We sat down with Mohammad (pictured right) to talk all things MBA, Brexit, and his career post-graduation.
---
Was Brexit ever an issue for you?
The uncertainty around Brexit was definitely an issue at first. As an outsider, it was difficult to understand many of the different issues and consequences for students coming from abroad.
Fortunately, discussions with university representatives and the faculty themselves reassured me, and I chose to proceed with my decision to study at Aston.
---
Why did Aston stand out to you compared to other schools?
Aston's triple accreditation is incredibly rare, putting it in unique company.
I was also particularly attracted by their multi-cultured cohort comprising people from a variety of cultures and professional backgrounds. It is truly a globalized MBA program where you can learn from your fellow students just as you can from the teachers.
The mentorship program offered by the Aston MBA was a further key factor. When you start, you are allocated a mentor for the year. It's another person to learn from and ask advice of, which really is an invaluable asset at this stage of a career in business.
---
How is the MBA helping you advance your career?
Doing an MBA has opened up a much greater variety of career options for me. It has given me a better understanding of the business world; from comprehending the rationale behind strategic decisions and outcomes, to detailed scenario planning for any eventuality.
Fundamentally, doing an MBA has helped me to widen my perspective and improve my approach to solving any business or management issues.
This MBA has helped me to sharpen my skills and feel confident in my understanding of business before starting a job role.
The first step is to finish my MBA project and pass it with distinction. After that, I'll be looking to get a job in a strategy and consulting role, as my long-term ambition has always been to work in that area.
---
What has been your biggest take away from the program?
I think I've grown professionally as well as personally during this course. It is a demanding program which pushes you to your limits.
That being said, for me it has been a year filled with wonderful experiences, and friendships that will last a lifetime.
My biggest takeaway from the whole course has been the experience of networking, interacting, and communicating with people on a professional platform.
The improvement in my communication skills as a result of the MBA is one of the benefits I am particularly pleased with. It's down to a lot of networking in and around Aston, which has really helped me feel at ease in my ability.
Related Content: