'Your network is your net worth'. People say it, and in the business school world it's often true.

Building a strong network during your MBA can give you useful new contacts, knowledge, insight, and inroads into a new job or industry.

There are lots of business schools out there. So, which MBA alumni network is the best for getting a job?

The answer is Stanford Graduate School of Business, according to a survey of 15,050 MBA alumni from 126 global business schools by Bloomberg that was used to compile its annual MBA rankings.

The publication asked MBA graduates to rate the power of their school's alumni network. Stanford came out on top for the quality, range, and responsiveness of its alumni network, with Harvard and Dartmouth Tuck coming second and third, respectively.

The Stanford network numbers 30,000 worldwide and a significant portion are in San Francisco's Bay Area, where many students land tech jobs, found a business or access venture investors.

But the school's close ties to Silicon Valley may limit networking opportunities elsewhere. Stanford is therefore offering generous scholarships for students, many of whom are from abroad, to return to their home region to work on graduation. Stanford's USA MBA Fellowship pays $160,000 to students who work in the Midwest within two years of graduation.
---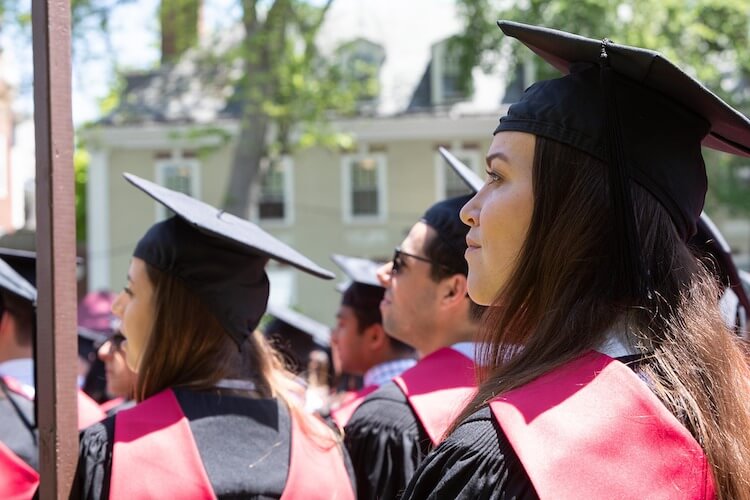 ---
A broad, high quality and responsive alumni network can make a big difference in securing work, or hiring others or striking deals. It is one of the main reasons people come to business school.
A Harvard MBA said in the Bloomberg survey: 'I had been on a very linear path. After business school, I have the confidence, skills and the professional network to make several career moves, within a firm, to a new firm in the same function and, most recently, changing both firm and functional area.'
Harvard came second in Bloomberg's ranking of the 30 best business schools for alumni networks that help you land jobs. Harvard has one of the largest alumni networks in the world, thanks to having large class sizes and having invented the MBA degree about a century ago.
There are 84,000 MBA and executive education alumni in over 160 countries. These include billionaire businesspeople like Michael Bloomberg and Len Blavatnik. Harvard alumni also get access to discounts on courses and publications to facilitate lifelong learning.
---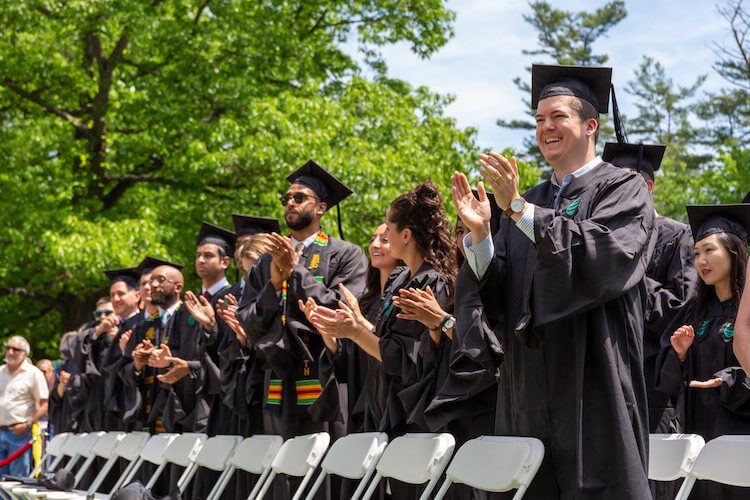 ---
Dartmouth Tuck is third on Bloomberg's list and is renowned for its close-knight alumni network forged through small class sizes. The school's location in the small town of Hanover in New Hampshire also fosters a strong sense of community.
Tuck students often do outdoorsy team activities together, more so than they would in a major city. This loyalty is reflected in Tuck's success in fundraising, with more than two-thirds of alumni typically making gifts to the business school.
Along with Tuck, Bloomberg's ranking is dominated by US schools, which typically have bigger class sizes and more established alumni networks, since the MBA degree has been around in the US for far longer than in Europe or Asia Pacific.
INSEAD in France and Singapore, IMD in Switzerland, London Business School and Spain's IESE Business School are the only non-US schools ranked by Bloomberg.
---
All images are sourced from Stanford GSB Facebook page