MBA class sizes vary depending on the business school. For schools like Harvard Business School, you'll find over 900 students in the MBA class. On other programs, average intakes of just 35 students are more intimate.

Class size might not be the first thing you look at when applying, but it's worth considering that bigger isn't necessarily better. Smaller classes help students foster strong alumni networks, build stronger relationships with academic staff, and create effective educational environments.

Here are five things you'll gain from a small MBA class size.
---
1. An inclusive environment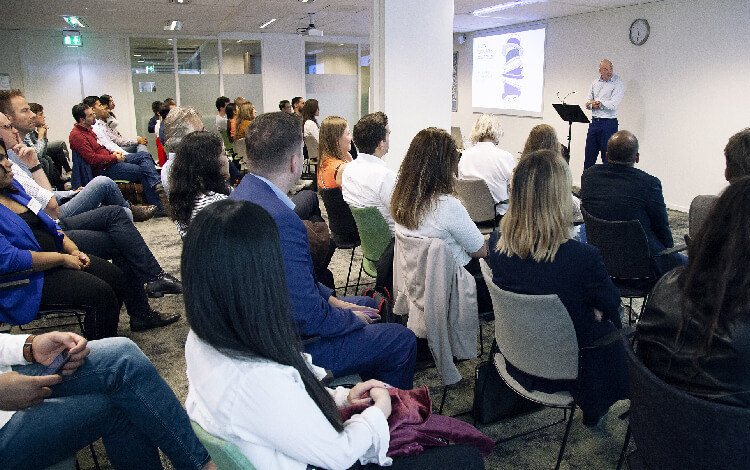 ---
Small classes make it easier to produce an inclusive environment, where every student has the chance to participate. Unlike large lecture halls, small classroom environments breed discussion.
Sam Solaimani, program director of the full-time MBA at Nyenrode Universiteit in Amsterdam, knows the value of participation for MBA students, especially when it comes to building key communication skills.
"To create a setting where everyone can engage, you need trust, communication, and exposure," Sam says. "In a small batch of students no one can hide away."
---
2. A personable leadership style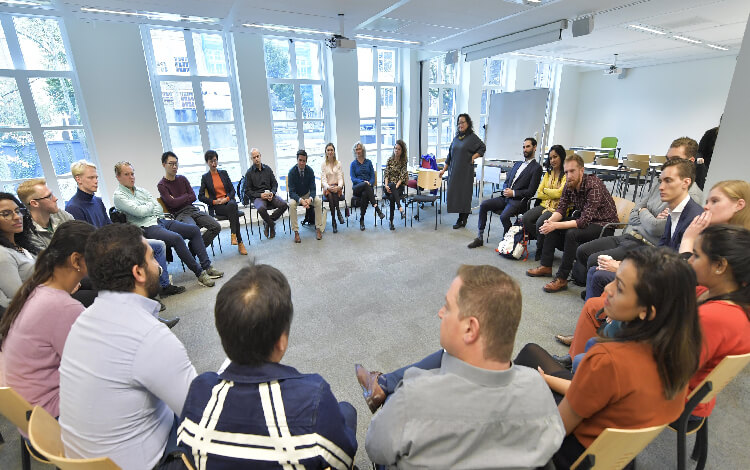 ---
Being a personable and thoughtful leader can really help you to understand and engage with your team.
If you're in an environment small enough for everyone to know one another, then those relationships will stretch further than on larger programs.
"We have decided that interpersonal relationships—the way we care—is the most important factor for Nyenrode," Sam explains. "Not just between staff and students, but most importantly between students themselves."
Nyenrode students explore their own personal leadership style through extensive mentoring sessions, including peer group coaching. Honest and intimate feedback from peers is important for developing leadership attributes, and Sam realizes this is made possible by a small MBA class.
---
3. Face-to-face, personal tuition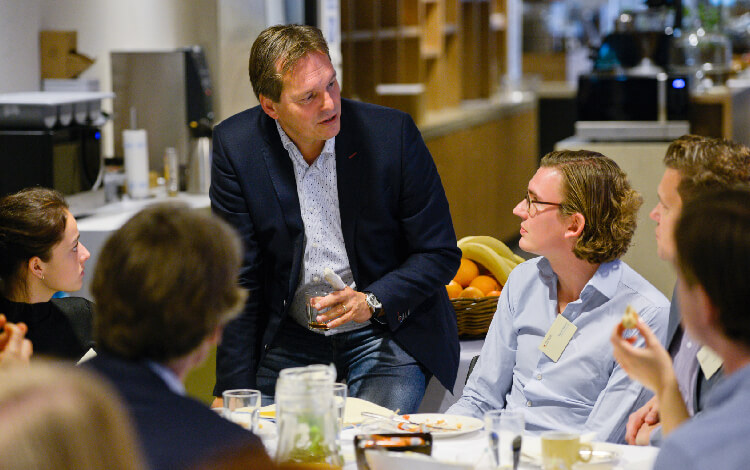 ---
A close, intimate style of tuition means better access for students to their professors, as well as visiting business professionals.
"We curate fruitful and optimal teaching environments on the MBA," Sam says. "With a smaller class, students can share their own personal standpoints, work experience, and best practices from various sectors and regions. We organize numerous company visitations across Europe, which is only possible because we run our operations on a small scale."
On MBA programs with hundreds in the class, large lecture halls create a distanced learning environment. But smaller programs allow an intimacy that creates a longstanding rapport with staff.
At Nyenrode, students have a unique opportunity to engage with leading business professionals in Meet The CEO sessions, for example. This allows students to meet, question, and even present their ideas to people at the top of their game at both European and global companies.
---
4. A personalized career approach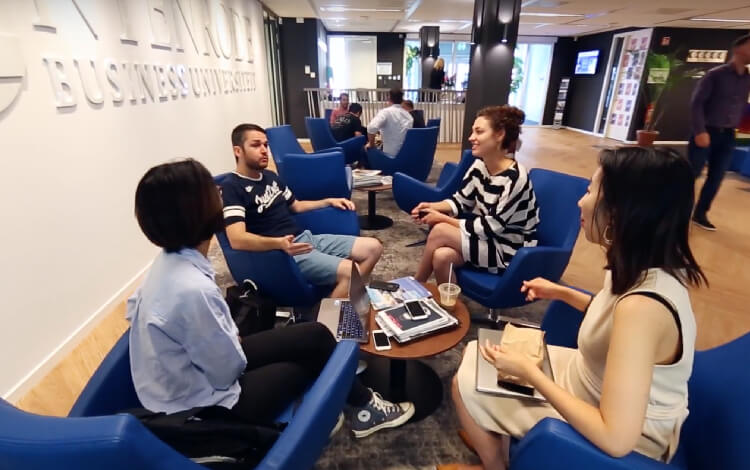 ---
Smaller classes enable an attentive, intimate approach to career services.
Sam personally witnesses the full journey of every MBA student—but he knows where the impact is felt the most.
"What happens after the MBA program is what really counts," Sam says. "A bespoke knowledge of each student means we can match them more closely with their ideal career path."
Students are more than just a name and a number. Getting to know every student personally means academic staff and program management can tailor the program and electives around the student, as well as their personal career goals following their MBA.
Recent Nyenrode MBA graduates have gone on to carve out successful careers in consulting, finance, and marketing—for companies such as Uber, ING, Booking.com, Nestlé, and Accenture.
---
5. A close-knit alumni network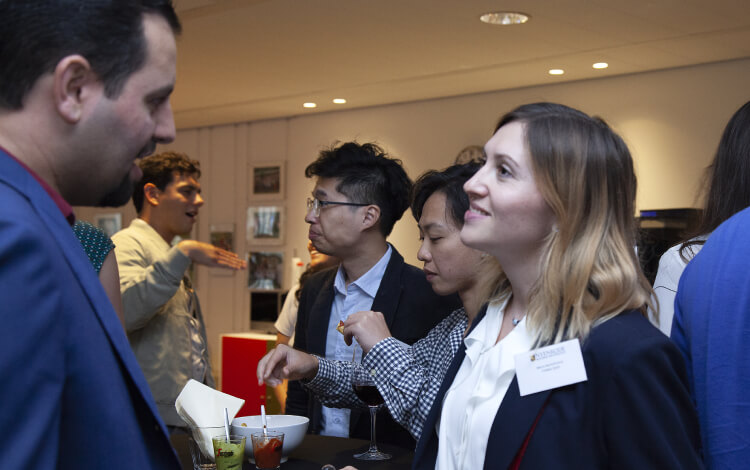 ---
Small MBA classes like Nyenrode's mean there are ultimately fewer alumni, but this is no disadvantage. Connections with alumni are likely to be personal and long-lasting—across the whole class.
"Without having to force it, we see peers quickly becoming friends," Sam says. "They form extended families that make for a profitable and worthwhile network over their careers."
Smaller classes can create friendships and relationships that will stay with you for the rest of your life.
Nyenrode provides proof that the rapport with academic staff and classmates provides an ideal environment for developing new skills and building networks to take forward into a successful career.
Related Content: