Yan Li and Megan Coffey believe that MBA programs can offer a lot of support for women in business.
In the MBA classroom as in the boardroom, women are in the minority. Globally, as it stands, 38% of MBA students are women, despite the positive effects that studying an MBA can have for women in business.
However, some schools, like the, Australian Graduate School of Management (AGSM) at the University of New South Wales Business School in Sydney, Australia, have made huge strides in achieving gender balance.
Since 2019, the school's MBA cohort has consisted of 50% women, placing it among the top 10 MBA programs for women in the world two years running.
The program's gender parity has been facilitated by support offered to female business leaders in the form of Women in Leadership (WIL) scholarships.
Each year, scholarships of $50,000 and $25,000 AUD ($30,300 and $15,150 US) are offered to women with outstanding achievements in leadership, career progression, and global citizenship.
Students can use these funds to help with fees or living costs, making the program more accessible to women.
To find out how an MBA can benefit women once they're in the classroom, we caught up with two recipients of the 2020 AGSM Women in Leadership Scholarship.
---
Yan Li: Building confidence for leadership
For Yan Li, studying an MBA is a great opportunity to hone leadership skills in a supportive and inclusive environment.
"Leading is a nuanced and subtle art," she reflects. "I think an MBA provides the toolkit required to excel in my future leadership roles."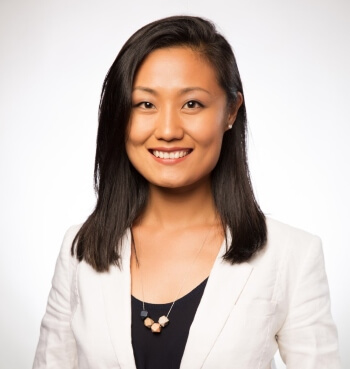 Yan's background is in media and marketing, and an MBA will provide a bird's eye view of how each piece of the "business puzzle" comes together.
Over the course of her career, Yan encountered many leaders she admired, and several were AGSM alumni.
For this reason, when deciding on her MBA, AGSM was the obvious choice—and the WIL scholarship was another draw.
"Being selected for the WIL scholarship provided reinforcement of what I knew, my potential and ability to be a future leader", she explains.
Yan's MBA experience has already exposed her to an array of talented and diverse female role models.
During her application interview with Michele Roberts, AGSM Academic Director, Yan had her first experience of female leadership at AGSM.
"When I was interviewed by Michele, she stood out to me as a great example of a woman in leadership. I was drawn by her compassionate yet persuasive and articulate approach," she explains.
As well as offering role models for women in leadership, Yan believes the MBA classroom is an environment to foster excellence, regardless of gender or background.
"The entire cohort values gender equality, it being a cornerstone to a successful business environment."
With the support of her peers and the careers service at AGSM, Yan is aiming for a role in corporate strategy when she graduates.
---
Megan Coffeey: First-hand experience from women in business
Looking to combine her background in corporate law, specializing in mergers and acquisitions with her passion for social impact, Megan Coffey is undertaking the MBA program at AGSM based at the UNSW campus in Randwick—where she also took her undergraduate degree.
Throughout her legal career, she volunteered with educational charity, The Manjeri School Project, to help build and operate sustainable schools in rural Uganda.
The social impact classes on offer through AGSM's MBA cemented Megan's decision to return to UNSW. UNSW's Centre for Social Impact enables AGSM students to take the centre's online courses as electives.
Courses range in scope from entrepreneurship to investments and help participants to tackle Australia's social challenges from within their organizations.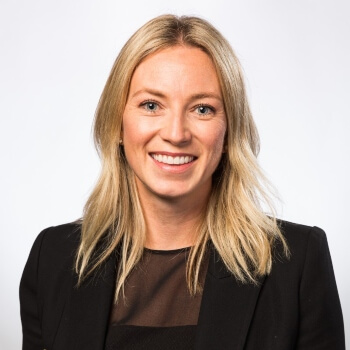 "This allows me to complete a Full-Time MBA, gaining general business skills, while tailoring it to where I think I'm headed," Megan explains.
Throughout the MBA, Megan has had the opportunity to learn from prominent women in business, from the AGSM community and the faculty and strengthen her network.
The connections and insights they bring are one of the most important things women in business can gain from an MBA.
At one event, Megan and her cohort heard from Holly Kramer, who was a director of AMP bank while it was under investigation from the Royal Commission.
"She spoke to us as part of our ethics course," Megan recalls, "about navigating being a female director through the bank's most difficult period. It was inspiring to hear about how she responded to the business and gender challenges faced throughout her career and, in particular, at this time".
When Megan graduates from her MBA in 2021, she is keen to work in an operational role in the social impact space.
"I want to combine business principles learned through the MBA with my corporate and legal experience to pursue my long-term vision. An MBA provides many benefits to women working in leadership positions," Megan said.
"As well as expanding my network, it provides me with the skills to be a successful business leader and the confidence to put myself forward for the job."
Related Content: