From the freshly launched
Esade Women Initiative (EWI)
to the Alumni WE Club, there are plenty of ways students and faculty alike can involve themselves in the gender diversity debate at
Esade Business School
.
The school has been recognized as the best business school for women in Europe by The Financial Times' Top 50 MBAs for Women ranking, due to the array of initiatives it offers to help promote gender equity.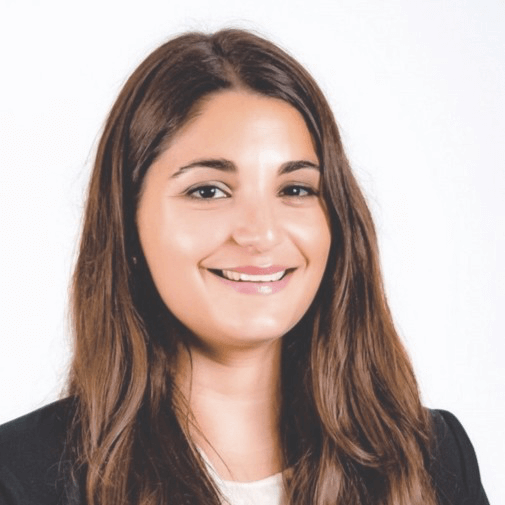 In 2019, Esade reported 39% female enrollment on the full-time MBA, which exceeded the world average of 36%. The most up-to-date stats state that 36% of faculty are female, 47% of students, and 35% of alumni.
The school's number one goal is to transform every student into a 'Creactivist'––a creative activist capable of breaking the mold, regardless of ethnicity, socioeconomic background, or gender.
"I'm really proud of the school, and want to continue being a part of it," says Full-Time MBA student at the school, Camila Di Nella.
When she first enrolled, Camila decided she needed to take advantage of the school's array of gender-focused initiatives and take on a leadership role in advocating for women in business. She was awarded with the Women of the World Scholarship, which is given by the business school to women who bring unique perspectives and experiences to the MBA cohort. Camila is also now the president of Esade's Women in Business and Allies Club.
As president of the club, Camila works with members to promote diversity and gender equality both in wider business and specifically in leadership roles. It's open to anyone in the Esade community, with Camila emphasizing that men are more than welcome to join as allies.
Their current focus is on raising awareness of the gender gap in business, through the organization of events with executives and entrepreneurs sharing their experiences of building their careers in male-dominated industries. The club also offers admissions support in order to help increase female talent in the MBA program.
---
How Esade supports career development
Before the MBA, Camila worked in sales for one of the three largest chemical producers in the world––The Dow Chemical Company. Over the course of six years, she worked her way up from an internship to the business quality coordinator.
This involved managing off grade sales from local and indent sources across Argentina, Bolivia, and Paraguay––which involved over $48.3 million per year. She also helped to facilitate the migration of pricing data during the Dow and Dupont merger––which pushed the combined value of the newly titled DowDuPont to $130 million. But Camila wanted more.
She wanted more of an international exposure to the sales side of businesses. Seeing directly the impact of a large scale merger, Camila realized she wanted more involvement in that all-important merger and acquisition process on a business strategy level––as a leader and not necessarily restricted to the role of employee.
"I chose to enroll in business school so I could work towards having a more international career," she explains. "I wanted to learn from peers with diverse backgrounds and experiences, and to better understand the business world. I chose Esade because of their great work on diversity, especially gender diversity."
Broadening her own understanding will give her more choices going forward, and the skill-set to back her ambition when pursuing future opportunities. Her time at Esade so far has bolstered her confidence and made her all the more excited for the future.
"Esade has supported me from through the Alumni to Careers center, as well as through amazing teachers and peers," Camila says. "They are willing to support women all across the board, helping the to thrive and continuing to have open discussions."
As a woman in business, with a successful career already behind her, Camila says a lot still needs to be done to tackle gender bias.
"The truth is, we're all biased to some extent," she admits. "But society should continue to embrace women in business, help them thrive, and enforce concrete actions towards doing so. We've come a long way, but there's still so much further to go."
---
Esade's

2020 focus: women in business
Earlier this year, Esade launched both the Esade Women Initiative (EWI) and the Esade Alumni Women Enpowerment (WE) Club in order to continue to promote gender equality in both society and business. The EWI focuses on promoting the school as an academic benchmark in gender equality in three key ways: training, investigation, and social debate.
There's also the Esade Gender Monitor, the Youth and Leadership program, and Cycle of Diversity in Boards of Directors debate, giving women in business at Esade myriad ways to get involved in the gender debate.
"I would like to tell female MBA candidates and future Esade students to not be afraid, and to believe in themselves," Camila concludes.
Related Content: