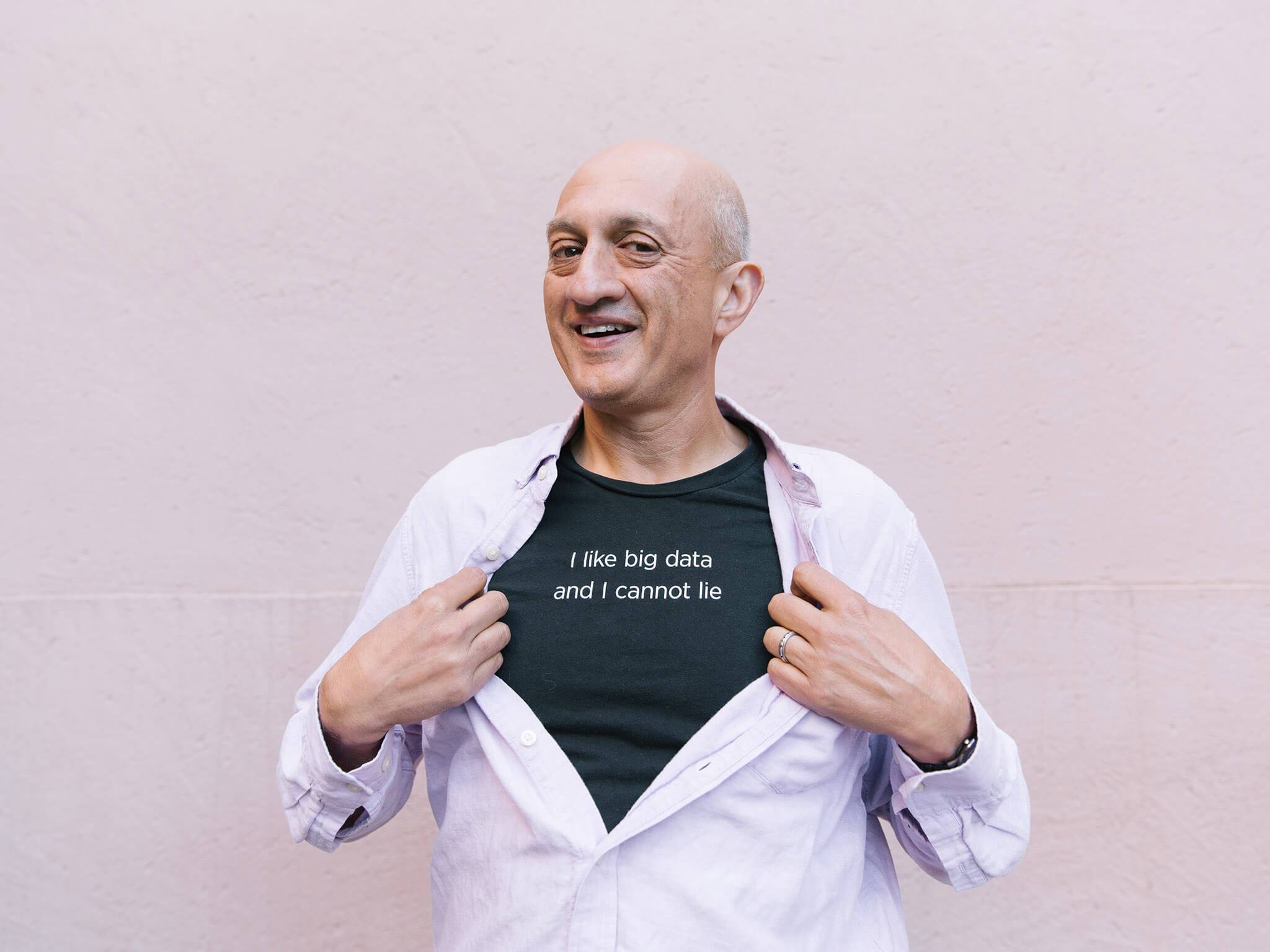 ---
"Vijay laid out the entire groundwork for the plans he had for the analytics program and the tracks they were creating––he got me really jazzed up about it," Johnny explains. "All of his classes were instrumental in teaching me how to think about data from standpoints I'd never considered before."
He enjoyed Vijay's classes so much he has spent his second year as a teaching assistant in the business analytics classes for the first-year cohort. When working on coding, Johnny admits he spent over 30 hours working on his final project out of sheer enjoyment––having such a passion for his profession has made his work and schoolwork a pleasure rather than overwhelming.
He says his interest was cultivated and encouraged by his professors––something for which he's grateful.
"A lot of the professors at USF have been a great support," he says. "Vijay in particular. He has been guiding me down this path before I even decided I wanted to go to USF. I would recommend anyone thinking about enrolling at the business school sitting down and having a conversation with Vijay."
Reflecting back on his time at USF SOM, Johnny concludes his approach in business has fundamentally changed.
"I used to be strictly focused on the day to day, but I've learned the value of thinking ahead: What are my goals for the next few months? What's my business strategy? I'm now able to think about more aspects of my workplace and how my decisions can affect others. Before the MBA I was a cog in the wheel, and now I feel like the wheel."