Recent graduates from the NUS MBA
---
Corinne Ablaza
---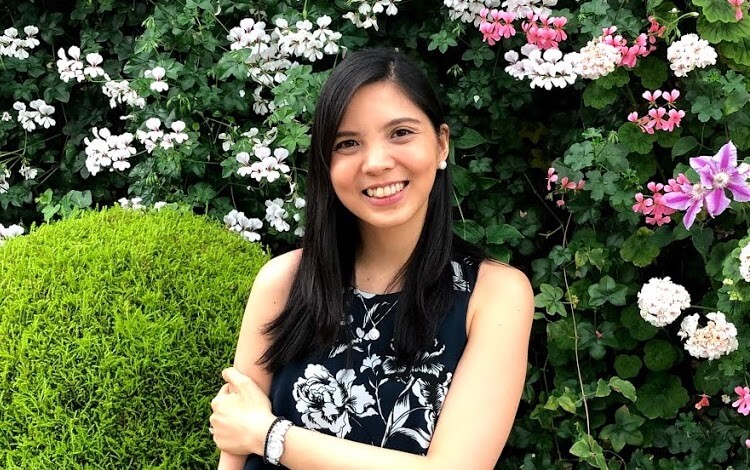 ---
With a business economics bachelor's degree, Corinne has carved out a career in energy, after over five years of working at the Energy Development Corporation (EDC) in the Philippines. Using her background in clean energy, she has transitioned into working in the banking & finance sector in Singapore for infrastructure investments after completing her MBA.
At NUS, Corinne was the vice president of The NUS MBA Student Council. She was also the recipient of The NUS MBA Achievers Award. During her time, she co-founded The NUS MBA Sandbox Speaker series.
---
1. Describe your personal brand.
I am passionate about building a more sustainable future, and I know energy and infrastructure is the one area where I really want to contribute. I'd also like to think I'm a bit of a health junkie who wakes up too early in the morning, reads about nutrition for fun, and probably owns more sportswear than 'normal' clothes.
2. Why did you pick NUS?
First, I wanted to be able to immerse myself in the countless opportunities and rich cultural experiences that Singapore has to offer.
Secondly, the school's flexible program structure allowed me to explore new career options. I had the opportunity to work with a non-profit organization through a short-term consulting project. The program format also allowed me to take up a full time internship during the semester.
3. What has been the stand-out experience of your MBA?
I was assistant faculty for Launch Your Transformation, a one-week intensive bootcamp on management communications and leadership skills for all incoming NUS MBA students.
It was challenging because this is not a normal course that you can just 'teach' to students. We wanted the students to do things that they haven't tried before, see things from a different perspective, and push them out of their comfort zones – but all in a safe and supportive environment.
This experience made me realize that it is not an easy task to teach, mentor, and inspire students. I felt fatigued and I was pushed beyond my own limits all throughout the bootcamp, even more than any other class or case competition throughout my MBA. But it was all worth it. This experience made me understand why people teach, because it is truly fulfilling to see your students excel and become better versions of themselves.
4. What are your next steps?
After spending five years in the energy sector, I plan to spend at least another five years gaining as much experience as I can in the finance sector. Ultimately, the goal is to lead my own clean energy infrastructure investments and one day start my own business venture to support sustainability particularly for developing markets such as my home country, the Philippines.
5. What advice would you give to other MBA aspirants?
Don't let other people tell you what you can or cannot do. I almost gave up taking my GMAT after some people told me that it might be too hard to get your 'target' score. I almost did not find myself landing a job in Singapore after some people said it's 'too competitive' here. And I almost didn't think I could switch careers from energy into finance after some people told me that I was 'aiming too high'.
I heard them, but I listened to myself more because I know I was just letting myself down if I didn't even try. You'd be surprised at what you can achieve if you listen to yourself more and just give it your all.
---
Related Content: