Stanislav Borisov
---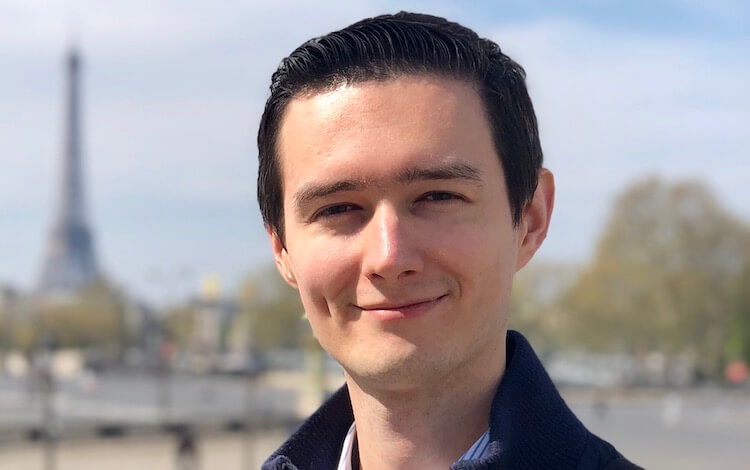 ---
Russian-born Stanislav joined the MBA at NUS having done a master's degree in engineering degree some years before. He's held leadership and project management roles on various energy projects across Russia including a stint in France. At NUS, he was the president of The NUS MBA Student Council in 2018-19. He represented NUS at the Graduate Business Conference in 2019 held in Paris.
He's currently working at the EcoLabs Centre of Innovation for Energy in Singapore, part of a team helping the country transition to an innovative cleantech renewable energy system.
---
1. Describe your personal brand.
In one sentence it would be "2m tall energetic leader from Siberia".
When I meet someone for the first time, the first question I always get is "how tall are you?" For a nice ice-breaker, I share a personal name card with the answer to this question with "2m Stas" on one side and "Nice to meet you" on the other.
2. Why did you pick NUS?
My first consideration was about the region where it would make a strategic sense to do an MBA: the US, Europe, or Asia. After some research, it was quite clear that for the next few decades the most promising place for business and new developments will be Asia.
When I started looking into The NUS MBA and discovered its flexibility, strong experiential learning aspect and existence of industry-related clubs, such as the Energy Club, the choice was quite obvious.
3. What has been the stand-out experience of your MBA?
The most memorable one is the first few weeks of the program during which all students were immersed in a series of high-intensity activities such as outdoor team challenges including rock climbing, dragon-boating, and an archery contest, followed by the Launch Your Transformation bootcamp during which we were put in different situations such negotiation, discussion, brainstorming, and conflict resolution, ) and had to leverage and improve our communication skills.
Through this experience, I gained insights about my communication strengths and weaknesses, as well as got to know my classmates and created strong bonds with them.
4. Who is your personal hero?
The leader whom I admire the most is Lee Kuan Yew, the first Prime Minister of Singapore. He was remarkable in many aspects—leadership, public speaking, vision, politics, economics—that helped make such a successful country as Singapore possible. The system that he had built works marvelously till this day.
5. What are your next steps?
I would like to contribute to speeding up the transformation of the energy industry through the adoption of new sustainable energy sources, decentralization, digitalization and expansion into other areas such as e-mobility and smart cities. Currently, I am working on building an innovation-driven cleantech energy ecosystem in Singapore, and my aspiration is to make it the most vibrant and advanced in the region, and then in the world.
6. What advice would you give to other MBA aspirants?
You will be exposed to new people, cultures, ideas, industries, situations and responsibilities so it is critical to keep an open mind to get the maximum value out of the experience. On The NUS MBA, you are often encouraged to prepare yourself for a highly transformative journey, which often requires you to get out of your comfort zone.
---
Related Content: