The United States tops the list of dream destinations for prospective business school students. But depending on the result of the US Election on November 3rd, it's hard to know which version of the future students may be met with.
The Trump administration sued Ivy League schools like Yale over their acknowledgement of systematic racism, deregulated student loans, and flip-flopped over international student visas.
Over 50 US business school deans signed a historic open letter demanding changes to Trump's immigration policy. Could a Biden win bring more positive change?
We explore what each administration could mean for internationals in the US, job opportunities, and the value of your business school degree.
---
Internationals
---
The reputation of US business schools draws in international students from around the world. But in recent years, their reputation for welcoming internationals has been damaged, and the election result could impact how the US is perceived around the world.
---
Trump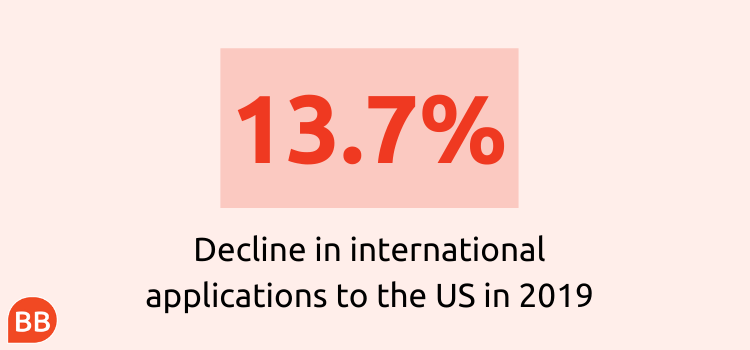 Since Trump's election in 2016, international diversity at US business schools has taken a hit. International applications to US schools fell 6.6% between 2017 and 2018, and a further 13.7% in 2019, according to the Graduate Management Admission Council (GMAC).
One reason could be Trump's sustained attacks on international visas. Trump most recently proposed a time limit on the F1 Visa (the student visa), which limits flexibility for international students and could even block the prospect of studying in the first place for students from certain countries.
"Internationally, that creates a sentiment that immigrants aren't welcome in the US," says Geoff Basye, global public relations director at GMAC. In a survey of Chinese and Indian candidates, over half said the current US political environment prevents them from applying to US schools.
The declining popularity of US schools is leading to increasing numbers of candidates applying to schools in Europe and Asia, which could cause serious financial damage to US schools.
"[Internationals] are typically full fee paying students and they have made up for a domestic market that hasn't really been growing," explains Tim Westerbeck, president of higher education consulting firm Eduvantis.
---