An MBA can help you take your career to the next level and learn new skills. It can also be a chance to travel around the world, understand different work cultures, and build a global network.

For Eddie Jian Luo and Gautham Reghu Ganesh, an international MBA was the best option to help them get the most out of their studies. That's why they opted for the ESSEC Global MBA: a bicontinental program taught in Paris and Singapore. Here are three reasons why they would recommend a cross-continent MBA.
---
1. Diverse expertise
Choosing a bicampus MBA means experiencing multiple learning environments, and developing a wider understanding of global business.
At ESSEC, the Paris campus offers participants an insight into business in Europe, and the chance to specialize in strategy and digital leadership, as well as the luxury brand management major which is exclusive to the campus. In Singapore, participants may also specialize in strategy and digital leadership, while the campus has more of a focus on innovation and technology, and a curriculum covering case studies in Asia.
For Eddie, an ESSEC Global MBA alum who took up a role with Internet company Xiaomi Technology in Paris after graduating in 2020, this helped him develop more diverse expertise.
"Each campus has its own benefits which helped me have a more global and holistic view of business," he says.
This global understanding of business helps ESSEC graduates move around during their career, and 42% of graduates change countries after completing the course.
Gautham has lived and worked in Singapore, France, and Germany during his career. Before his MBA he worked at automation technology supplier Festo, in a technical, project manager role. He used the ESSEC MBA to pivot within Festo, now working as a key account manager covering their wider business.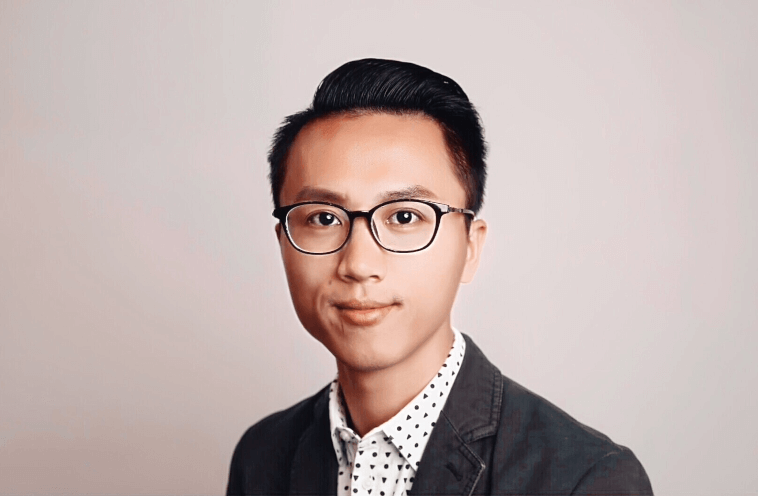 He found the diverse approach to learning on the course helpful. While studying in ESSEC's Paris campus, he tasted the high life while attending evening events, drinking champagne and mingling with professionals from the luxury sector.
In Singapore, he was exposed to regular talks from individuals at huge multinational companies like Google and SAP, as well as entrepreneurs behind local startups.
"It was a good decision to experience both campuses because they both offer completely different experiences, so it was a very interesting switch," he says.
---
2. A large and diverse network
The opportunity to expand your network is a major reason for enrolling in an MBA, and studying in multiple campuses across different countries means even better connection opportunities.
The ESSEC Global MBA cohort is made up of 94% international participants, the 11th highest in the world according to the Financial Times 2021 rankings. The school also ranks highly for the number of international faculty on its staff.
"Because of the bicampus experience I was able to meet all course participants, so I met lots of diverse people with diverse backgrounds," says Eddie.
"The diversity of the cohort was one of the highlights of the MBA."
Gautham also feels that working with a variety of different people is a useful learning experience.
"You might all be given the same task, but how people approach it differently is interesting and it all comes down to your background and the experiences you've had," he says.
When they graduated, Gautham and Eddie became part of the 62,000 strong ESSEC alumni network, which can be tapped into when it comes to finding clients and new international opportunities.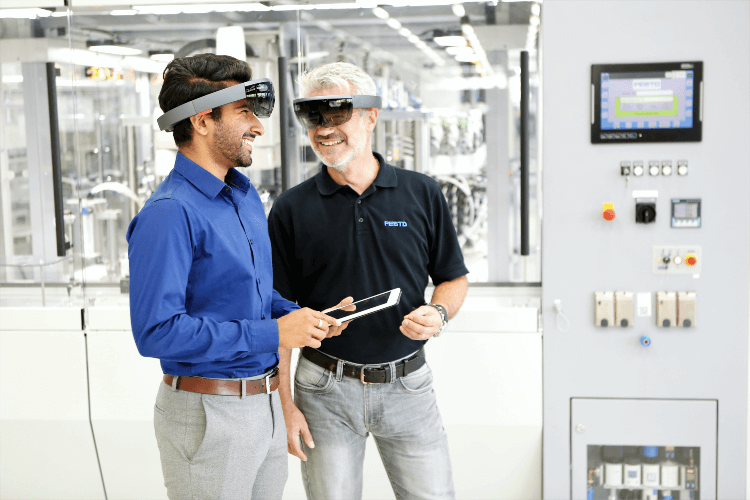 Studying in two countries also means exposure to different groups of professionals during guest lectures and other networking events. The ESSEC Talent Center schedules regular events, fairs, and company visits on both campuses, including a careers fair, which was attended by companies like Uber and TikTok in 2021.
With access to a wider group of professionals, participants can get a deeper insight into companies which can help them make their career choices.
"I could talk to different people who have experienced various aspects of a company and different industries and see what was the best fit for me," says Gautham.
---
3. Experience a variety of cultures
In today's workplace, different cultures are interacting more and more, enrolling in an international MBA can help you navigate this landscape by giving you an understanding of multiple cultures.
"If you want to learn about being international you have to be international; you have to travel and really experience a place by being there," says Gautham.
"The possibility of experiencing both campuses on the ground makes a big difference."
Gaining this cultural exposure also helps ensure that you are making the most of your investment. Enrolling in an MBA program can be costly, the average total cost of a place in a top MBA program in our 2020 Cost of MBA Report was $168,000.
For that money, you want to be sure you are getting the most out of your experience, and studying in more than one campus can mean better value for the price.
"An MBA is a big time and money investment, so you have to do your utmost to get the most out of your experience," says Eddie, "that's why I decided to have the bi-campus experience."
Related Content: