Women in business are integral to business growth. If there's no seat at the table for female business leaders, how can strategic decisions reflect the needs of the outside world?
According to the European Women on Boards Gender Diversity Index 2021, only 50 companies out of those studied had a female CEO, while only 9% of chairs of boards were women.
Through MBA programs, women MBAs can improve their confidence, form a supportive network, and receive tailored career advice. All of this can go a long way to improving representation of women at the C-suite level.
Here's how a Global MBA program helped two women in business pivot their careers.
---
From a Global MBA to corporate communications advisory at Havas Paris
Rachel Tort (pictured) has been on quite the career journey. Having spent almost six years as a commercial litigation lawyer across France and Morocco, her background differs from the typical MBA student.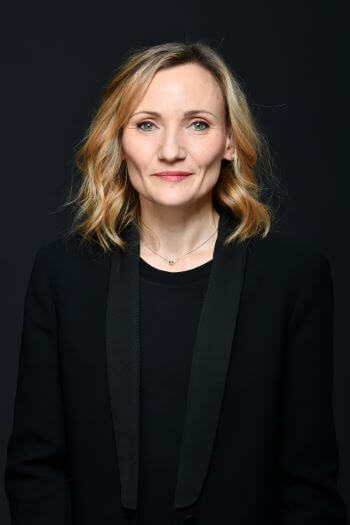 "I started to feel that the legal profession didn't meet my professional aspirations," she says.
She already had some ideas about the career direction she wanted to go, but she wasn't quite sure how to navigate the career change, or whether it was even the right move.
"An MBA seemed like a good way to open myself up to a more global vision of the corporate world that I didn't have access to as a lawyer," she says.
For Rachel, applying to a leading international MBA program in her home country of France was a natural choice. She says she had some specific criteria, such as the reputation of the school, its global outreach, and alumni network.
This desire for a global business outlook led her to the 12-month Global MBA at ESSEC Business School, based in Paris.
"I'm motivated by the perspective of multicultural experiences, and I enjoy working with others from different professional backgrounds," she says.
On average, the ESSEC Global MBA is comprised of 98% international students and 60% women.
Through learning about business fundamentals in topics such as marketing, innovation, strategy, and entrepreneurship, Rachel was able to blend her legal expertise with the business world.
"Some of these subjects, such as strategy, have been influential in my approach to approaching day-to-day business challenges," she says.
Rachel also took full advantage of the global exchange trips on offer to MBA students, spending a month at the ESSEC Business School campus in Singapore.
She also highly valued the people she met along the way during her Global MBA in Europe.
"ESSEC provides a strong network of successful people, and there were so many opportunities to meet amazing women in business," she says.
The ESSEC Alumni association is 60,000-strong, with local chapters based across the globe.
With a new-found confidence in her business knowledge, Rachel went on to land a role at Havas Paris—a global communications company—as an associate director in the litigation communications team. She advises companies and their top management on corporate communications strategies, and handling sensitive public relation issues.
"The Global MBA gives you an understanding of global business subjects and the opportunity to work on your career plan, which instilled in me the confidence to make the career change I was searching for," she says.
---
Using a Global MBA in Europe to support women in business at Gartner
Singapore native Divya Tolath (pictured) already had a global career before joining business school. As a recruitment and talent management specialist, she worked in Vancouver, Canada, for around eight years.
"I didn't want to be pigeonholed in my career and I knew I wanted to improve my skills and grow my network," she says.
This motivated her to look for an MBA program that could support her ambitions.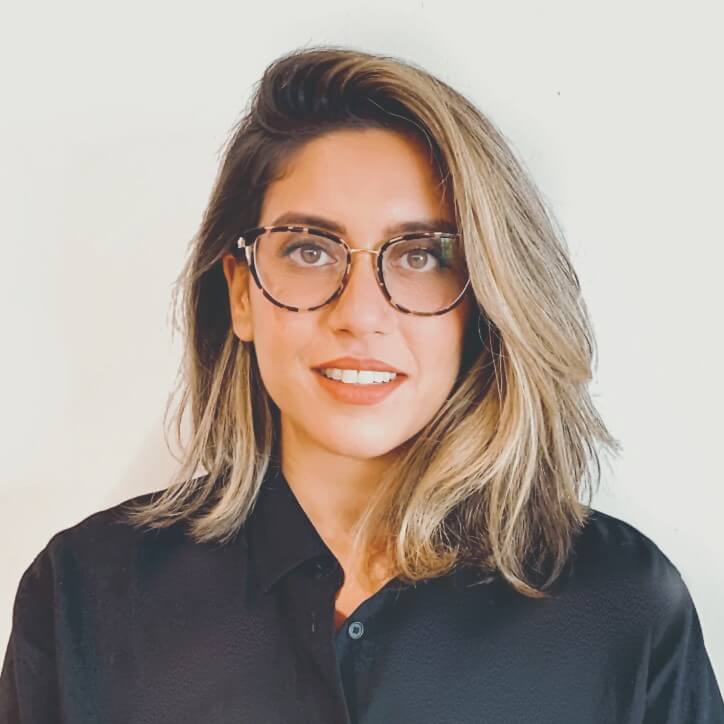 "I have Indian roots, I've grown up in Singapore, and worked in Canada so I was interested in gaining business education in Europe," she says.
What cemented Divya's decision to join the ESSEC Global MBA was the school's focus on championing women in business such as herself.
In conversation with the then dean of ESSEC Business School while in Singapore, Divya learned about how the school was striving to reach gender equality at the board and C-suite level. This helped her realize that the school's commitment to gender equality wasn't just an empty promise.
"I was able to learn about global business topics from amazing female professors," she says.
In the Global MBA, Divya worked on a capstone project that involved working closely with a hotel chain on navigating business challenges related to the pandemic.
"This helped me gain an outlook on how to approach nuanced situations," she says.
She also credits her strategy course with helping to broaden her business knowledge. One case study involved learning about an Indian luxury brand, proving the global applicability of the curriculum.
"To hear about this case study at an international school couldn't have been more relevant to me," she says.
Learning this global business knowledge, as well as the career advisory services she accessed at ESSEC, helped Divya land a role at management consulting company Gartner, where she now works as a senior account director.
Eager to help other women in business reach their career potential, Divya also applied to become the co-chair for Women@Gartner—a support network for female employees—and the diversity, equity, and inclusion (DEI) ambassador for Gartner.
"I'm involved with making sure everyone has their chance to have their voice heard, helping to create a diverse organization," she says.
As Divya has shown, business schools that support women in business can help to create a positive chain reaction, with women MBAs going on to support fellow female business leaders as they rise through the ranks.
Related Content: