Al Dea is author of the book MBA Insider: How to Make the Most of Your MBA Experience and founder of MBASchooled. He spoke to US MBA students to find out how they're getting the best possible return on their investment during the pandemic.
MBA students have found themselves operating under fast changing and challenging circumstances due to COVID-19.
After talking with hundreds of MBA students over the past year, I've found many are asking themselves tough but honest questions about the ROI of the MBA, and how to make the most of the MBA experience.
Despite these challenges, I've come across a number of examples where students have found ways to continue to get value out of the MBA.
---
Brad Vonick, University of Texas at Austin McCombs School of Business ('20)—Finding The Silver Lining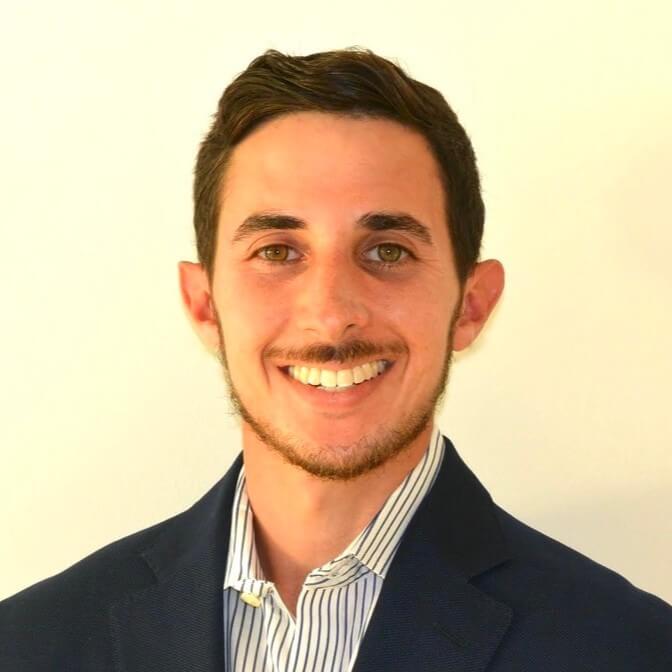 Brad came to business school with a desire to expand his career options within the marketing function.
While his MBA experience at Texas McCombs was almost entirely traditional in his ability to build new skills, develop meaningful relationships with his classmates, and open new career opportunities, like all MBA students in March 2020 Brad's final few months were impacted by COVID-19.
Despite these shortfalls, he still found ways to benefit—some personal, with friends and classmate connections that stayed longer in Austin, and others for experience, communicating online with McCombs alums and employers across time zones.
He's turned this perhaps unfortunate series of events into valuable knowledge. "As a result of COVID-19, I had to hustle even harder for my job search, which allowed me to explore other types of marketing that I don't think I would have done otherwise without being forced to do."
Brad now combines roles as a global partner marketing manager at Visa and as head of marketing for a golf technology startup.
---
Willie Sullivan, Emory University Goizueta Business School ('21)—Forging New Opportunities and Relationships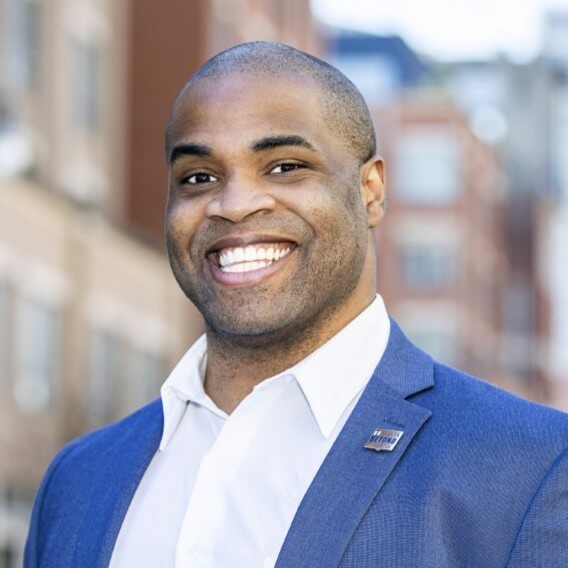 Willie struggled initially with the transition to studying online during the pandemic, but after taking a step back and reflecting, he realized there were new opportunities on offer.
"I was so focused on the career benefits that I did not initially understand the value of growing my network more generally. I have had so many great experiences and made so many meaningful connections outside of recruiting and academics," he says.
After the police killings of George Floyd, Breonna Taylor, and the murder of Ahmaud Arbery, Willie wanted to do something to push racial equality and human rights to the forefront of business, which resulted in creating The John R. Lewis Racial Justice Case Competition.
Despite planning the entire case competition virtually and the challenges with COVID-19 throughout his second year, Willie believes that seeking an MBA is still absolutely worth the struggle he overcame.
"I have had so many opportunities that I would have never dreamed of had I not come to do an MBA. Getting an MBA has not just changed my career trajectory; it has changed my life."
---
Becca Jordan Wright, UNC Kenan-Flagler Business School ('21)—Leading and Innovating in Unchartered Territory
Becca came to UNC Kenan-Flagler to build her leadership skills. Amid the pandemic, those were undoubtedly tested but she managed to go beyond simple survival; she thrived.
Becca took over as president of Carolina Women in Business right as she and her classmates found out they would be remote for the rest of the quarter.
Becca knew she had a duty to serve her members but instead of jumping in, it meant listening first. "As type A, go-getters, we have a bias for action. But my team had to step back and listen to our members, to identify what programming was most needed at the time.
"I learned resiliency, and have plenty of personal experiences to talk about in interviews because of my experience as a student leader," she says.
With the help and resources of the Adams Apprenticeship, a program for aspiring entrepreneurs, as well as her classes and the UNC community, Becca also spent her time building her food startup Piedmont Pennies, and plans to continue scaling the business after she graduates.
"Starting Piedmont Pennies was the best and most impactful decision I made during the full-time MBA program," she says.
---
Mitch Guber, University of Rochester Simon Business School ('22)— Expanding Opportunities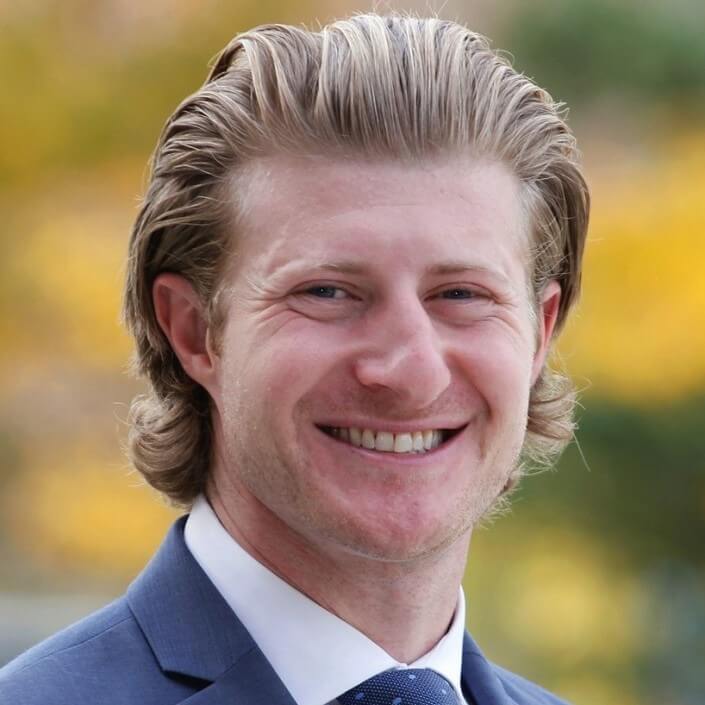 Mitch started his career in the hospitality industry managing several luxurious hospitality properties across the country. He decided to pursue an MBA after being furloughed from his job.
"I had great expertise in certain aspects of business and in the hospitality industry, but in order to grow in my career I knew I needed more, and that is where an MBA came into play," he says.
Mitch knew prior to enrolling in business school that he'd be faced with a hybrid learning environment, and to date, the experience has far exceeded his expectations. While he's done his best to attend as many in-person classes as possible, he's says the virtual learning experience allows for in-context discussion that may not happen otherwise.
"We absolutely miss the opportunity to chat in the hallway between classes, or in larger gatherings, but I can't help but feel fortunate and grateful to be surrounded by classmates, professors, advisors, and administrative staff who have worked tirelessly to give us the best experience possible," he says.
---
What is the ROI of an MBA?
---
Since the full-time MBA is typically a two-year experience that can cost a significant amount of money as well as the opportunity cost, it is often a target of criticism and ire from pundits and experts. Despite this, many students see the value in the MBA still exists.
"I understand the concerns about the diminishing value of an MBA, but I think the value comes from what you personally hope to gain from the experience," Mitch notes.
As a career switcher, Mitch has relied on the education and insights he's learned thus far to help him transition to a new career. He's confident his MBA will allow him to "pivot more quickly and have more opportunities" than not having an MBA.
Getting a strong ROI from an MBA is about more than a post-MBA job and a salary boost—although MBA salaries remain high despite the pandemic.
"The MBA experience is more than the lessons you learn in the classroom. It is the industry understanding you gain through recruiting; the time-management skills you sharpen as you balance your personal and professional goals; and it is the extensive network you build in the program that stays with you long after business school," says Becca from UNC Kenan-Flagler.
Outside of the short-term career transition, the MBA degree provides students with management skills that they will take with them for the rest of their career—and most MBA graduates will have multiple post-MBA careers.
---
Next Read:
The 15 Best Value MBA Programs