How do you make sure the business of tomorrow is sustainable? By teaching today's business school students everything there is to know about sustainability. That's the core of ESSEC Business School's Global MBA program.

At ESSEC, sustainability underpins the entire 12-month student experience, and the course also incorporates cutting edge digital technology in its sustainability teaching.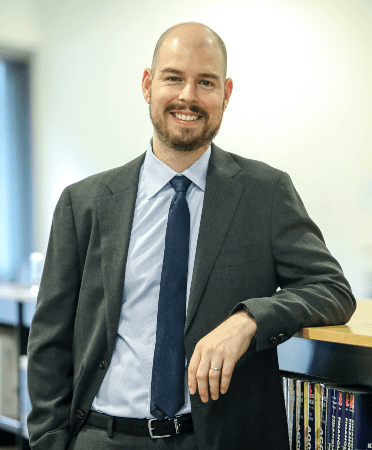 "Digital transformation by itself is not a goal but a means to achieve business objectives," explains Jan Ondrus (pictured), associate dean of faculty at ESSEC's Asia-Pacific campus in Singapore. "Digital technology can be exploited to create sustainable solutions."
Why is it necessary for students to have expertise across sustainability and digitalisation? "Because ESSEC is committed to preparing students to create and run companies that can have a positive and sustainable impact on the world," he says.
---
Using virtual reality to reduce your carbon footprint
Digital transformation is a core principle of the ESSEC Global MBA. Students can choose to specialize in a strategy and digital leadership track, as well as take modules in digital disruption.
The school's focus on all things digital has also become a key part of sustainability teaching during the program. Central to this has been the use of virtual reality (VR) headsets, which create a virtual world for users to interact in.
ESSEC GMBA participants use VR to attend summits, conferences, and company networking events without leaving the classroom, reducing their carbon footprint and expanding their networking opportunities.
This creates a smoother process than attending a virtual event via video conference, thinks Patti Brown (pictured), director of the Global MBA.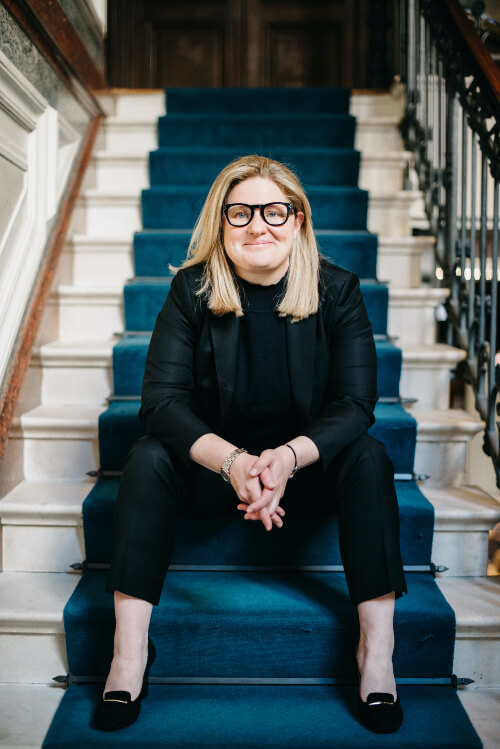 "People don't know how to network online, so you have to create something that helps them and ensures contact is almost as good as if you are meeting in a bar or restaurant," she says.
As a commitment to sustainability, the school has also decided to permanently stop all long haul travel for course trips. Now, international trips occur via train, to neighboring countries like Holland and Belgium, rather than New York and China.
Establishing VR as a workable replacement for in-person meetings during the pandemic has made committing to stopping all long haul travel easier, says Patti.
"The next step is to have real virtual trips. Meaning, through VR, students visit the city, they visit the company offices, and all that happens in VR in real time," she says.
---
A sustainability-led curriculum
Every module on ESSEC's Global MBA contains an element of sustainability. That extends to practical work—students are given the opportunity to complete sustainability projects working for companies like BNP Paribas during the course's final capstone module.
"We aim for sustainability to be more than just a subject you cover in school, but rather a topic that is discussed in every class you take because it is applicable to every area," says Carina Hopper, a guest lecturer in sustainability at ESSEC.
Carina delivers the sustainability leadership seminar, one of the very first lectures students have after arriving on campus which teaches them how to think sustainably for the rest of the MBA.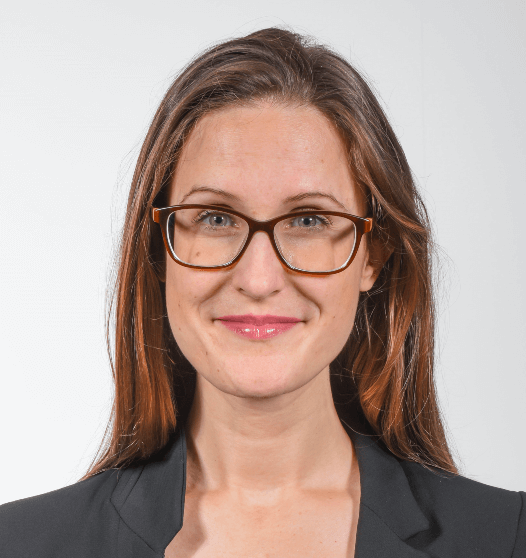 Carina (pictured) graduated from the program in 2018 and has since launched a number of ventures dedicated to promoting sustainability in higher education, starting with business schools. She believes integrating sustainability throughout business education is key to fostering change in the business world.
"We start by making sure they understand sustainability is about more than just the environment, but also about social issues. They have to understand all the pillars of sustainability," she says.
---
Working with startups
Carina has also introduced partnerships with startups during the course. Companies within Station F, the world's largest startup incubator based in Paris, now partner with the program on students' final projects.
In 2020, Lablaco, a sustainable fashion startup incubated at Station F, invited all students to their circular fashion summit—a conference focused on zero waste practices—which was delivered through VR. That leads to different learning outcomes than when students work solely with established companies.
"You feel a different energy in startups in terms of what they are working towards," Carina says, "they have more agility, so they are often better able to implement new sustainable business models."
All of these combined practices are designed to produce graduates capable of entering companies and directing them towards best sustainability practices. The added benefit for students is that sustainability is one of the largest growing areas in business.
"Participants have an interesting advantage as their knowledge in this area can often surpass that of their superiors," Carina says, "when they move into companies, they can immediately be the ones who are turned to on these topics."
As the world adopts more and more digital technology, having a high level of digital expertise will also benefit students when they come to search for jobs after graduation.
"Our students learn to tackle problems via a strategic approach to improve organizational performance and effectively manage the changes brought by the digital transformation," Jan says.
"This is a skillset that is highly sought after by employers."
Related Content: