Spending on digital transformation services and technologies is set to rise from $1.31 trillion to $2.39 trillion by 2024. The impact of the Covid pandemic has caused a huge acceleration in the adoption of technology.

As virtually every sector undergoes a digital transformation, acquiring digital skills is a great way to ensure you can capitalize on the potential career opportunities to come.

At ESSEC Business School, the Global MBA program offers a strategy and digital leadership track teaching skills and expertise aiming to promote digital leaders of the future.

Here's why you should study an MBA with a focus on digital leadership.
---
Digital skills are becoming more valuable
Since the birth of the computer, business has been undergoing a digital transformation. We've seen the rise of concepts like ecommerce and digital marketing, as well as the emergence of new sectors like fintech and edtech.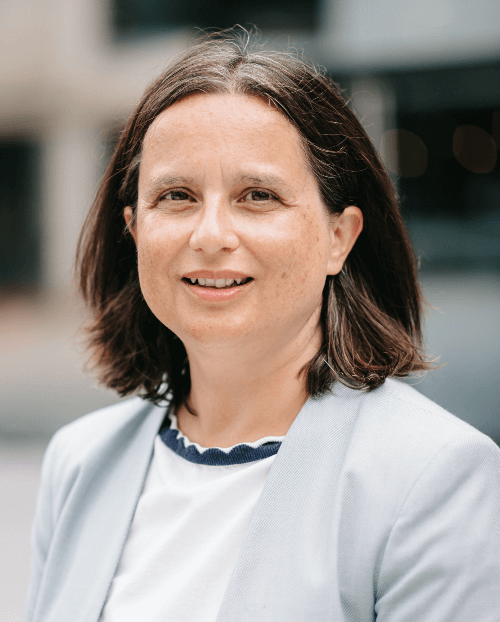 Exciting tech innovations like the internet of things (IoT), big data, machine learning, and blockchain are also creating countless business opportunities.
"In the digital age, business is changing," says Sofia Ramos (pictured), academic director of the ESSEC Global MBA, "digitalization has become part of the strategy."
According to a recent survey, more than 50% of companies report they've accelerated their adoption of technologies like cloud computing, 5G, and artificial intelligence during the pandemic, as much of life has been forced online.
"During the pandemic, [digitalization] accelerated; it's now how the economy works," says Sofia. "The increase in behaviours like online shopping and working from home, these changes will stay."
Employers are increasingly valuing digital skills as they become more important in the new digitally focused business sector. As a result of Covid, corporate recruiters said the ability to navigate technological disruption became more important for hires.
For MBA grads, having digital skills is a great way to ensure you can be part of the growing digital space.
---
---
You'll develop a strong digital skillset
The strategy and digital leadership track on the ESSEC Global MBA aims to teach its participants the necessary skill set and expertise to make an impact in digital business.
Participants learn through a mixture of theoretical teaching and practical experiences. Specialist digital modules focus on subjects like big data, artificial intelligence, IoT, and digital marketing. These are taught alongside the more traditional core MBA subjects like accounting, economics, and management.
During company visits and networking events participants interact with leaders in the digital industry from companies like IBM, Twitter, and Accenture. They also learn from companies during practical business sessions, including a digital week where teams are assigned to work on a digital problem with a company.
"We try to combine digital knowledge with the necessary application and practical skills," explains Sofia, "this helps participants visualize the solutions that digitalization can bring to companies."
The final section of the MBA is a capstone field project. Here, participants work alongside partner companies and immerse themselves in a real-world problem. The project lasts up to four weeks and requires participants to write a report and give a presentation on their findings to a panel of faculty and company members.
While separate from the strategy and digital leadership track, the capstone field project includes a large digital element where participants on the track can implement the skills and knowledge they've learned during the program.
"During the project they can propose digital solutions and enhance their digital skills, so you really see a change with the participants," says Sofia.
---
Become a digital leader
The idea behind ESSEC's digitally focused MBA is that, by graduation, participants can identify business potential in new technologies and trends and use them to implement solutions within a company.
"It's really important that participants graduate knowing how to improve organization performance, because digitalization can improve productivity and help manage future changes," says Sofia.
"They need to have this mindset where it's possible to propose solutions and integrate these solutions in the way that firms work."
To ensure ESSEC GMBA graduates have the required skills, the school prioritizes applicants who can show they're open-minded and agile thinkers. Those capable of adapting as they pick up new knowledge and develop new skills have the potential to become digital leaders.
"The digitalization space is very dynamic, so participants need to be willing to follow, integrate, and like dynamic environments," Sofia adds.
If they do, graduates from the program have a strong position as they enter the increasingly digital business world. As innovations continue to occur, their training will place them at the forefront of those who can use technology and digital skills to get ahead of the competition, Sofia thinks.
"The strategy and digital leadership track is really a competitive advantage for our participants, it's like they're ahead of the curve."
Related Content: