If you've got your heart set on business school but don't want to commit to two years out of the workforce, an accelerated MBA could be for you.

An accelerated MBA gives you everything a traditional, two-year program does but in a shorter timeframe.

Programs will typically be between 12 and 18 months, and you'll study the core MBA syllabus, electives, and have opportunities for real-life consulting projects and plenty of networking.
---
Who are accelerated MBA programs for?
Brad Killaly (pictured), the associate dean of the 15-month accelerated Global MBA at the University of Michigan's Ross School of Business, says that the school's program is for high-achieving mid-career individuals in full-time jobs who are looking to accelerate their career in their current companies.
---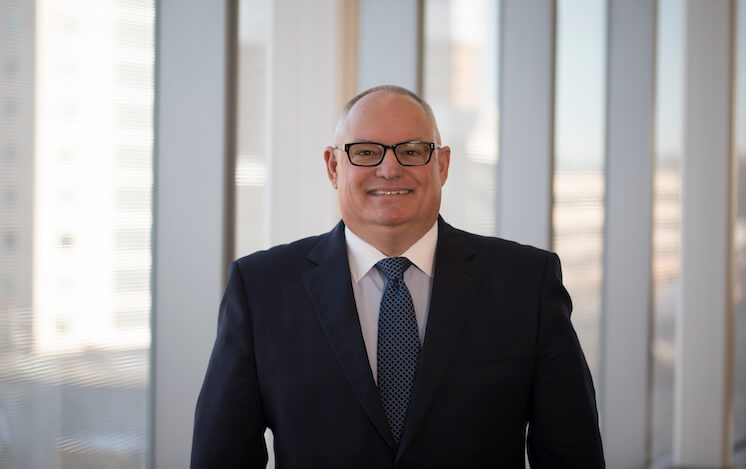 ---
There's no archetypal Global MBA candidate at Michigan Ross, Brad says. However, he highlights that candidates should be great team players, be open to self-improvement, and possess the intellectual capacity to handle the program's rigor.
A student who fits that bill is Naoto Ozawa, who was sponsored by Japanese insurance giant, Nippon Life, to enroll in the accelerated Global MBA. After graduating, Naoto plans to move into a managerial role at the company.
He decided to pursue an accelerated MBA to fully immerse himself in an MBA program where he could return to work as quickly as possible and progress in his career. He also needed to find a program that was the right fit.
"It was important that the character and the culture of the school was a right fit for me," he says. "When communicating with the program faculty and alumni, I felt that my values aligned with the program perfectly."
The program also attracts a global candidate base. In addition to those from the United States, the cohort is made up of students from countries like Japan, Indonesia, Taiwan, and South Korea.
---

---
Accelerated MBA Syllabus
The Michigan Ross Global MBA takes students through the core MBA syllabus between March and August, before electives run between September and April.
Some of the program's most popular electives include Mergers, Acquisitions, and Corporate Development, Entrepreneurial Turnaround Management, Big Data Management, and Business Leadership in Changing Times.
There's also the option to study abroad and gain further international experience. Michigan Ross has partner schools in Asia, Australia, Latin American, and Europe.
---
Becoming a leader through action-based learning
Leadership is baked into the Global MBA curriculum. Naoto says that one of the things that stood out to him most was the school's action-based learning.
Students learn by doing when responding to real business challenges through case studies, simulations, team exercises, and global leadership experiences.
"The Global MBA program focused on international perspectives, which was extremely eye-opening," he explains.
Throughout the program, Naoto (pictured right) was able to gain a more holistic perspective on strategy and marketing from his international classmates. After graduating, he hopes to help his company expand its business to other parts of the world.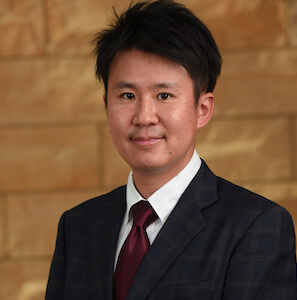 There are also three global leadership experiences that run throughout the accelerated MBA.
The Global Leadership Foundations session is typically offered in Ann Arbor before the start of the program. Brad explains how the session assesses students' skills and personal strengths so that they can create a plan that enables them to get the most out of their learning.
After four months of the compressed curriculum, students take the Global Leadership Practicum, which focuses on action-based learning.
Students are placed in teams and charged with advising multinational companies and entrepreneurial ventures on strategic global business issues facing their organizations.
Finally, in the fall, students participate in the Global Leadership Field Study.
"We're planning to go to Buenos Aires this year so that students can learn how to lead, influence, and motivate corporate communities across borders and cultures," Brad explains.
---
Extensive networking opportunities
The University of Michigan boasts a network of over half a million alumni in every major market across the globe, which Global MBA students join upon graduation.
"Many of our Global MBA alumni lead within large multinational corporations," says Brad. "Our biggest base is probably in South Korea. We also have a large representation in Japan."
Brad adds that alumni often return to Michigan Ross to coach students on how to build their network. Alumni also partner with the school to source and organize current students' global leadership practicum course projects. That means when students work with multinational companies during the Global MBA, they often work with the school's alumni.
Brad's advice to prospective candidates considering an accelerated MBA at Michigan Ross is to take the time to reflect on where you want to be in five or even ten years from now.
"If you have that wanderlust to be immersed in a program and see different challenges from different lenses, this is one thing that matters critically," he concludes.
If you're a business professional with a good few years of experience under your belt, a traditional MBA will provide you with the necessary tools to fast-track your career and become a strong global business leader.
But if you want to speed up your career development, gain global leadership experience, and build connections across industries and cultures, all without taking two years out of the workforce, an accelerated MBA could be the degree for you.
Related Content: