MIP Politecnico di Milano Graduate School of Business, a business school set in the heart of Milan and home to an international MBA cohort geared towards launching careers in Europe—90% of MBAs land jobs in Europe post-graduation.
The school was founded in 1979 and transformed into its current form in 1986 as a consortium between Politecnico di Milano, several Italian institutions, and public and private industrial groups. Today the school is a not-for-profit Consortium Limited Company.
MIP is ranked as one of the best business schools in Europe by the Financial Times. MBA grads from the school earn on average $80,000 three years after graduating, a 58% increase on their pre-MBA salary.
So, what kind of return can you expect from the MIP International MBA?*
---
Companies hiring MIP MBAs
---
The MIP International MBA has a broad company network from which students can gain valuable experience that aids their post-MBA careers. The Career Service facilitates connections between the school and companies that partake in project work, business planning, and seminars with the students.
There are also in-class presentations and post-MBA recruitment activities. Some of MIP's corporate partners include Amazon, EY, Ferrari, IBM, L'Oreal, Microsoft, and LVMH.
Top recruiters of MIP MBAs are Accenture, Hilti, Microsoft, Amazon, and McKinsey. Graduates have also landed jobs at Philip Morris International, Toyota, Boston Consulting Group (BCG), Deloitte, and Nestle.
---
MIP Class Profile
---
---
MIP: Popular MBA Jobs
---
The MIP MBA gives students multiple specialization options, which contributes to MBAs entering an array of industries after graduating. Students can go down the Entrepreneurship, Innovation & Startup Development path; they can pursue a specialization in Luxury & Design Management; Digital Transformation & Big Data; and Sustainable & Global Management.
Students also have access to FLEXA—a digital mentor that uses Microsoft's artificial intelligence tools and the Azure cloud system to individualize each user's educational path. FLEXA identifies the specific skills—hard, soft, and digital—which MBAs need to acquire in order to bridge the gap between their present skill set and what they need to achieve their desired career goal.
Leading the way, 21% of students enter the digital, tech, or e-business sector after business school, followed by 17% of MBAs entering Fast Moving Consumer Goods (FMCG), and 16% consulting and professional services.
12% enter luxury, fashion, or retail. 10% of MBAs from MIP move into the pharmaceutical, chemical, or cosmetics industry, and 8% start jobs in the manufacturing or automotive industry. The diversity of career outcomes continues, with 6% entering both the construction industry, and financial services, insurance, or real estate.
2% of students launch careers in logistics, with the same percentage entering energy or utilities.
Of the MBA class, 55% change job function, 63% change industry, and 63% change country.
The most popular job function is supply chain, operations, or processing—27% of the class landed a job in this area. That's followed by 23% starting jobs in marketing or sales; 16% in finance roles; 16% in strategy, planning, or business processes; and 6% in each of product development, research and development or engineering, and consulting.
Beyond learning in the classroom, MIP has a careers team on standby to help students set and achieve their own professional goals, as well as offering support and advice when framing a CV and cover letter.
MIP's careers' website provides students with free resources, such as information about up-to-date job market trends, top global employers, and working permits for international students looking to stay in Italy or to live and work elsewhere.
---
The rise of entrepreneurs
---
MIP's MBA grads don't always look to work for big corporate companies. Thanks to the International MBA, many are able to go on and launch their own business ventures with great success.
2011 Peruvian alum, Faviola Palomino, founded an online discount business called VIP Soul––which offers up to 70% discount across a plethora of brands–– and 2019 alum, Nicola Rodriguez, went on to launch a digital pathology software system called hiMED.
Whatever direction you choose to go in after the MBA, MIP has a rich network of alumni, faculty, and businesses to support your career ambitions. Students can also access the services and network of POLIHUB (the Politecnico di Milano's incubator) which has been ranked and in the top five incubators in the world by UBI Global.
---
Average MBA Salary
---
Pre-COVID-19, graduates from MIP's MBA saw a salary increase on average of 58%. Students managed to pay back their tuition after just a year of being back in employment.
Salary figures might look a little different when the impact of COVID-19 is fully realized by business schools around the world, as well as the wider jobs market. Although economies will bounce back, the next year or so is a little bit more uncertain for all industries. That's why business school will seem like a particularly attractive option; time away from a strangled job market to regroup, focus on personal development, and grow your network.
There is also some reason to remain optimistic on the salary front in Europe. According to a GMAC survey, MBA hiring in the US will rebound in 2021. The rest of the world, including Europe, could follow suit.
---
MIP MBA Graduate Job Destination
---
A big number of MIP MBA grads (73%) decide to stay and work in Italy, having had the opportunity to fully enmesh themselves in the Italian business ecosystem. Europe itself is a strong benefactor of MIP's MBA talent pipeline, with a further 17% of the class remaining on the continent in countries other than Italy.
The remaining 10% of the class are spread around the world: 2% head to Latin America, 2% to North America, 2% to Australia, 2% to Asia, and 2% to the Middle East.
---
MIP MBA Success Stories
---
Entering the MBA from an engineering background is a popular choice for many candidates. Shivam Batra did exactly that as he was after a career in sustainability.
Before he joined MIP, Shivam worked in Gabon, West Africa, as a sustainable palm oils operations manager for Olam International Ltd. He was there for more than three and a half years.
That was where his passion for sustainability came from, and the idea that he wanted to consolidate his career around responsible business. Though focused on engineering, Shivam found himself leaning towards the business side of things more than anything else—hence his decision to join the MIP MBA and build his business acumen.
Shivam explains that during his time at business school, he was able to build a diverse global network through the MIP MBA, develop his understanding of business theory, and ultimately achieve his goal by landing a prominent position as head of business strategy development at international sustainable corporation, Synergie.
---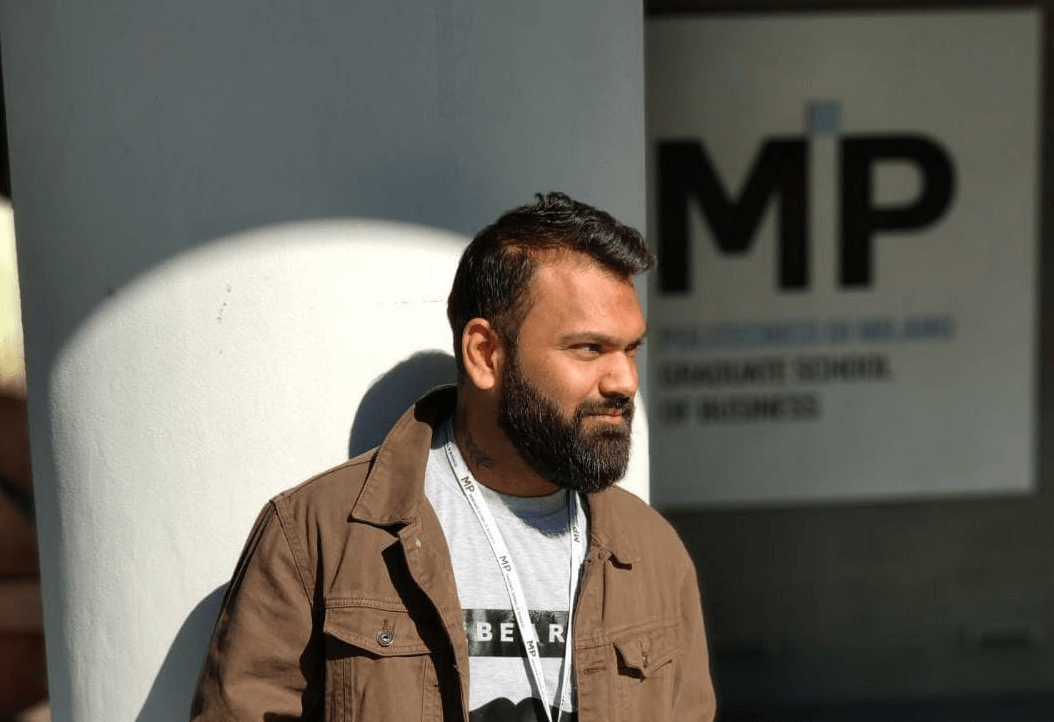 ---
MIP also prides itself on its women in busines scholarship—MIP4Women. For Maria Khukhlaev, that has meant an opportunity to pivot her career in a new direction.
MIP offers two grants of $8,686, two worth $7,058, and three for $5,429. It's an attempt to drive up female representation in the International MBA and foster a culture of women in management.
Economist Maria has been exposed to digital transformation and supply chain operations. She has also broadened her perspective by sharing a classroom with a diverse array of professionals from all around the world.
Maria will be switching from her role as an account manager for JI Investment Solutions—a consultancy she launched in 2009 in Costa Rica and has been working for since.
'I want to change my career path.' she says. 'I have been working on an entrepreneurial project for almost 10 years––learning these things has been helpful with that. I have the chance to consider jobs in areas I wasn't even thinking about before.'
---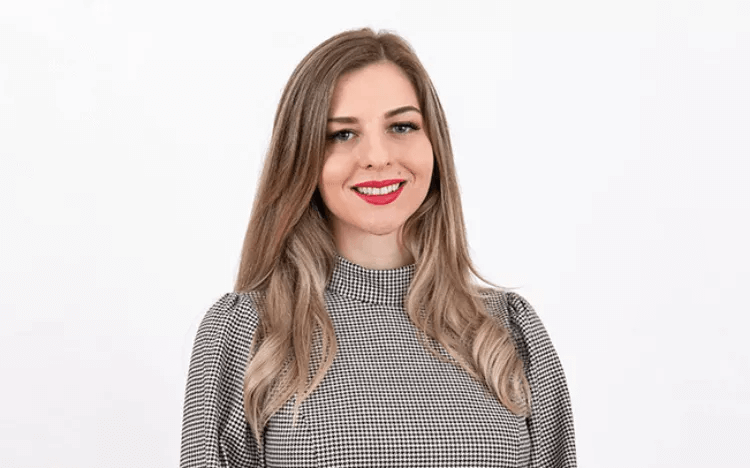 ---
Who is the MIP MBA for?
---

It's clear from the MIP MBA career report that if you want to consolidate a career in Europe, MIP Politecnico di Milano is for you—90% of the class launch careers in Europe.
And with 70% of your classmates hailing from around the globe and 30% from Italy, you'll be able to take into your post-MBA career a balanced understanding of global and local business.
The FLEXA personalized career tool also means that even if you enter the program unsure of where you want your MBA to take you, you'll have on hand the support needed to tailor your current skillset with your career ambition to find the roles that suit you best.
For those after an MBA set in the heart of Europe with ties to the rest of the continent, the MIP MBA is a clear choice.

---
*Information sourced from MIP's International MBA career report for the class of 2018 (the latest data available).
Related Content: