While some British politicians may disagree, Europe has a unique value proposition.
Over an area less than half the size of North America, Europe hosts 44 UN countries and over 120 languages and dialects. The concentration of cultural diversity makes Europe a rare melting pot for travellers and businesses alike.
Attempting to understand the diverse practices of Europe's cultures is one thing; trying to operate a business across them is entirely different.
Immersing yourself in Europe's varied cultures and nationalities while at business school can often be the key to cracking the job market. For these MBA grads, it was the path to landing a role at top employers like Nestle and Uber.
---
From Brazil to Europe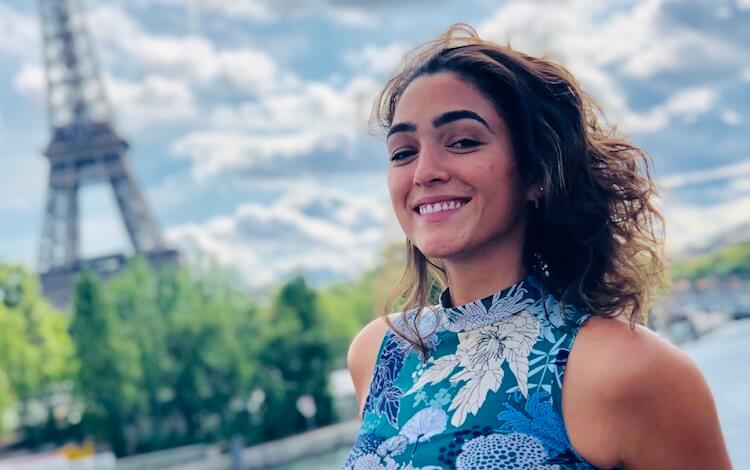 ©Mariana Moroni
Despite an exciting career path through business development, documentary film production, and product marketing, Mariana Moroni (pictured) had somehow still found herself based in Latin America, specifically in her home country of Brazil.
Europe, a continent on the horizon, remained relatively undiscovered.
"My career was very Latin America focused, and I didn't have any European experience really," Mariana remembers.
This changed when she enrolled in the full-time MBA program at Nyenrode Business University, which offered a promising opportunity to explore the European market and get to know its cultural differences.
The MBA included a European immersion program; six study trips in six European hubs of business—Frankfurt, Zurich, London, Valencia, Brussels, and Copenhagen.
These trips included lectures and company visits with global businesses based locally, giving Mariana exposure to the way that business is done across Europe.
"I got to see how different countries shape the company culture— how global companies can translate and make it work locally," she notes.
Mariana saw a culture which was less top down and hierarchical than what she was used to in Brazil, which resonated far more greatly with her working style.
This ran through the MBA at Nyenrode, with its emphasis on group work, and the companies that she was meeting during the immersion program.
"Here, the hierarchy is much more horizontal, and the decision making process is much more collaborative."
It was ultimately this that made Mariana relocate permanently to the Netherlands, landing a job at global payment system Adyen.
"The culture is really suited to me. The main model is to get things done, and it doesn't matter what your job title is," she underlines.
---
A switch of continents and careers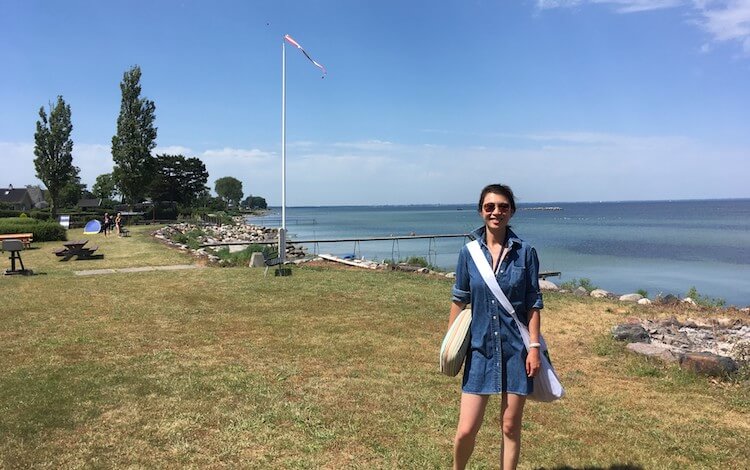 ©Shuying Lin
Switching careers from China to Europe, considering the huge differences between the markets, was always going to be a big leap for Shuying Lin (pictured).
"China has a large population that can support the market, and draws upon resources internally," Shuying points out.
"Conversely, Europe is far smaller, so you are much more reliant on import and export. This makes it crucial to collaborate."
The MBA program at Nyenrode, where she applied, was significantly different from programs she had looked at in China.
The spirit of collaboration runs through the program, where you are encouraged to draw upon the different strengths, cultures, and practices in order to do things most efficiently.
This also demonstrated to her the importance of "finding your own way"—adapting and reacting in order to get things done, as opposed to being spoon-fed.
With a supply chain role in mind, Shuying benefitted greatly from meeting companies like Nestle based in Copenhagen, in Denmark.
She could see how the country adopted different practices in Nordic countries, while remaining part of the wider brand that Nestle exports worldwide.
The company made such an impression on her, and vice versa, that she now works in the supply chain department at the Nestle Nordic region branch.
---
A global company with a European focus
For Carlos Gil, the big appeal of studying in Europe as opposed to his home country of Mexico was something slightly intangible.
"People in Europe really have a European feeling. You joke about and criticize each other, but there is a certain way of thinking that, 'We must work together and embrace sharing this space.' We don't have this in North America," Carlos says.
No truer was this European identity than on the Nyenrode MBA—not just a program in the Netherlands, Carlos notes, but a truly European MBA.
Travelling around Europe's different cities on the MBA immersion program was, for Carlos, a big part of seeing the collective and collaborative power of Europe.
Meeting companies and seeing working environments also gave him a good idea of the diversity of company culture across the continent, giving him insight into how he might fit into a particular culture.
He settled at Uber, responsible for operations of their JUMP bike service across Europe.
What he learned on the MBA about doing business in Europe, he still carries with him today.
"You have to be far more dynamic and aware of cultural differences—customs have to be observed. But here's it's much easier to think big, and maybe easier to achieve something big."