I want to make a career change. How can an MBA help?
Dear BusinessBecause,
I have just under five years' work experience, and want to work in a new industry. Is it better to pursue an MBA, or should I just apply to jobs in the new sector?
What are the advantages of using an MBA to change careers, and how can I best present my career change plans to an admissions committee?
This week's Applicant Question was submitted by an anonymous reader, hoping to make a career change.
---
The Answer
---
This week's Applicant Question is answered by Larry Medina, head of career services, and corporate and alumni relations at ESSEC Business School Asia Pacific in Singapore.
One of the top motivations for getting an MBA is to make a career change.
In fact, employers understand MBAs will most likely be looking to make a career change. MBA programs have been a common source of talent for companies for many years, including fresh and sometimes, non-conventional talent.
First, let's define what a 'career change' means.
There are three primary dimensions of a career change: geography, industry, and function.
In general, changing one dimension has a higher probability than changing three dimensions. Many MBAs can change one or two dimensions, and even three-dimension changes happen occasionally.
So, is it better to pursue an MBA, or should I just apply to jobs in the new sector? It depends!
Employers are looking for transferrable skills and new skills acquired during the MBA program when evaluating career switchers.
An MBA is a good way to pick up new skill sets to make you an attractive candidate. One of the more common scenarios is engineers that are looking to make a career switch.
By picking up new skills in marketing, operations, finance, strategy and HR, an engineer can pursue a broader set of roles after completing the program.
This is just one example and the same applies to other categories of career switchers.
---
New Networks
---
In addition to new skills, an MBA will allow you to develop and extend your network.
Networking is the most effective way to find a new job, especially for career switchers. Many times, HR is not open to career switchers, but by networking within the organisation, you will be able to open doors.
If someone in the organization recommends a candidate, HR will most likely include them in the recruitment process based on the recommendation.
During your MBA, you will meet classmates, alumni and employers.
We strive to maximise the networking opportunities for students as part of the MBA program. Alumni from top business schools like ESSEC are eager to 'pay it forward' by networking and mentoring students.
Your classmates will be a valuable resource for the rest of your career for finding new jobs, finding business partners and finding funding for start-ups.
---
Exposure
---
One final benefit of an MBA for career switchers is exposure.
Many times, students find their direction during the program.
Through their classes, career services office or classmates, they discover a career path that they had not even considered previously.
The best way to present your career change plan to the admissions committee is preparation.
The committee understands that you many change your mind as you discover new opportunities. As part of the review, the committee is evaluating that the candidate has thought about their skills, motivators and interests; that they understand themselves.
Also, the committee is evaluating that the candidate has thought about the job market and the skills required.
The key is to demonstrate understanding of yourself and the market and also, to demonstrate realistic expectations.
The admissions committee will appreciate honest, thoughtful and coherent answers to all parts of the application including career expectations.
Finally, I notice that you that you have under five years of work experience.
MBAs can benefit a wide range of profiles but the sweet spot for career switchers is between five to seven years of experience when exiting the MBA program.
Wishing you all the best with your career journey and hope to see you at ESSEC!
---
Ask an Admissions Expert a Question!
---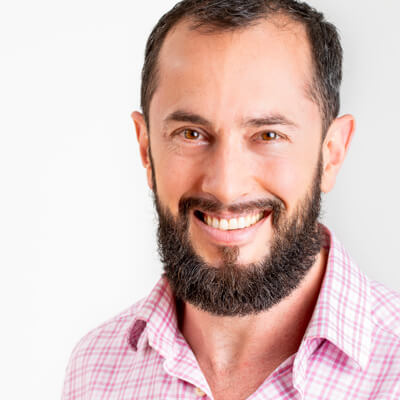 Next week, you'll have the chance to ask David White, founding partner at Menlo Coaching, anything you want about getting into business school.
David has been coaching MBA applicants on how to get accepted to their perfect school since 2012. His special focus is helping applicants to develop their career goals.
Prior to his work with Menlo, David's 15 year career spanned both startups like Efficient Frontier, and giants like Yahoo and Traevelzoo, in Europe and the US.
Got a question you'd love David to answer? Submit your question.
Related Content: