The coronavirus pandemic has hit the economy hard. Businesses are furloughing staff, the hospitality and travel sectors are in forced hibernation, and the ability of workers worldwide to work from home is being put to the test.

The longer lockdowns go on, the more likely it is that furloughed staff and those out of work will see their skillsets become outdated. An MBA could be the piece of the puzzle that reignites a career and helps you stand out in the post-coronavirus jobs market.
---
Cause for optimism
Hamza Mudassir (pictured right) graduated from the MBA at Cambridge Judge Business School in 2013, and is the managing director and cofounder of Platypodes.io, a specialist consulting firm with a focus on digital transformation.
Despite the current negativity swirling around the economy, he believes there is cause for optimism. The hospitality and travel sectors might be shrinking due to the impact of coronavirus, but it's a temporary hit. We will travel again, and we will return to bars, restaurants, cafes.
There will be one area in particular, he thinks, that will see long term growth and a spike in opportunity once the pandemic subsides—digital transformation.
"I think today there are a lot of industries running on structures that are 20 or 30 years old, and companies that serve digital transformation are the ones that are going to provide significant opportunities for employment and growth."
Consulting firms specializing in digital transformation are going to be in high demand. That will provide a lot of employment opportunities for young people coming from a computer science or business background, like MBAs, he adds.
"Four or five years down the road you will see smart governments hiring digital savvy MBAs, or more and more programmers from top universities."
There will also be opportunities within the virtual working, learning, and socialising space, thinks Margaret O'Neill, head of MBA marketing, admissions, and careers at Cambridge Judge Business School.
We will likely see this accelerate as new players enter the market and become embedded in users' daily routines, she adds.
---
How an MBA will help you stand out in the jobs market
Digital savvy MBA graduates might be in high demand in the years proceeding the coronavirus pandemic, but why?
It comes down to the acquisition of skills. Hamza says that the Cambridge MBA taught him how digital business models work, and the core knowledge of a business, from finance to accounting, operations to people management.
He also had the opportunity to put those skills to the test with the array of consulting projects on offer to Cambridge MBA students. The Global Consulting Project (GCP) is the culmination of all the core MBA courses and allows students to work with a host organization in real time on a business problem they've identified.
Teams of five MBA students work together over a four-week period. That challenges students to use the hard skills they've acquired, but to also augment their soft skill offering and their ability to lead teams in real time.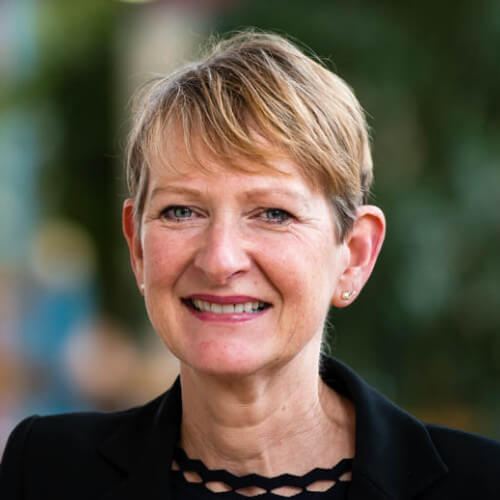 The challenges facing companies as they go through digital transformation has led Hamza to think modules like digital transformation, digital strategy, and disruptive business models will become incredibly important for MBA students if they want to stand out in the jobs market.
What won't change, explains Margaret (pictured right), is the need to for graduating MBAs to also understand how artificial intelligence, deep learning, and data science will impact business. Cambridge offer students a digital transformation concentration, and elective modules on managing big data, disruptive technology and innovation, and pharmaceuticals and biotech, preparing them for the industries of the future.
"Business needs people who can not only analyse data but draw insights and make informed decisions from it; who can work successfully in cross cultural, global teams; who are creative problem solvers who can work from first principles when confronted with new situations for which there is no existing model."
---
How an MBA transforms you
Alexandra Jorge (pictured right) began her career as an architect, working in project management in Boston, after graduating from the University of Notre Dame. The Cambridge MBA allowed her to transform her career. She's now a digital consultant who advises startups and businesses going through digital transformation.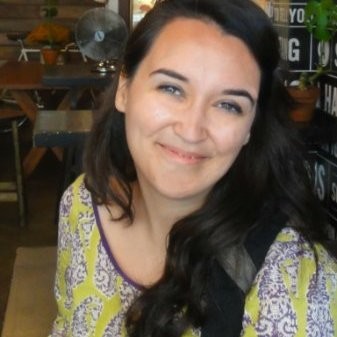 She's able to advise startups in an array of industries, something she credits the MBA for. Being in a classroom with a diverse group of students from all over the world broadened her perspective and gave her a network spanning global industry on which she can draw for expertise.
The current MBA class at Cambridge boasts 41 nationalities and students hailing from educational backgrounds in the arts, business, engineering, political science, and science.
"I think that's the greatest takeaway I have from my degree is this community of people who are from very different industries. I think that's a great strength of a degree like an MBA and in particular the education you get in Cambridge."
You stand out after graduating, she explains, because you've moved from often a specific specialization to a point where you understand every mechanism that makes up a business.
The confidence you gain as well, she says, means you go for opportunities you might not have previously considered. "The MBA gave me confidence in my skillset and allowed me to take that jump."
That jump meant Alexandra shifted her focus to entrepreneurship and tech, something she feels is unavoidable today as businesses grapple with the digital economy. An MBA equips you with the skills to maneuver the complexities inherent in digital transformation.
"Being able to manage agility and creativity in a business and being able to manage teams that are incredibly diverse is essential. I've applied that every day since graduating.
"Everything is tech now, so having that ability and mentality to adapt is a skill I believe can be taught and a skill that is invaluable."
Related Content: