MBA students may face challenges applying for jobs this summer. Coronavirus has temporarily paused campus recruitment, as social distancing and lockdown measures mean companies can't freely meet candidates in person.

With physical fairs out of the question, students have instead been flocking to virtual career fairs. Earlier this year Highered, a global talent platform, and EFMD, the management development nonprofit, launched the EFMD Virtual Career Fair Series.

Though students got to speak to companies like Bloomberg, Coca Cola, and KPMG, the impact of COVID-19 on the economy has hit companies hard, especially in areas like hospitality, tourism, and sport.

With potentially fewer jobs and a more competitive jobs market, what's it like looking for MBA jobs in 2020?

BusinessBecause caught up with three students, who recently attended a virtual career fair, to find out more about the challenges they face applying for jobs this summer. They are MBA students, Sang Tran (ST), from Maastricht School of Management (MSM) and Clara Tavares (CT), from MIP Politecnico di Milano, as well as Daniel Brassloff (DB), a bachelors business graduate from Babson College.
---
How have you found the jobs market this summer?

ST: I have subscribed to some career pages and LinkedIn Jobs—there are job postings every day. Businesses are still looking for talented employees and the opportunity for a job is still there. I joined the Virtual Career Fair organized by Highered/EFMD, and there are many companies with a variety of job vacancies.
CT: Overall, the experience has been positive. I managed to talk to many companies, and I am able to better understand my future goals. The only issue is that the pandemic has made it a lot harder to find a job.
DB (pictured right): The job market has definitely been slow based on my experience. I have applied to roughly 100 roles, since I knew I would be laid off.
---
Are you worried about the post-coronavirus jobs market?
ST: Honestly, I am not. Eventually, businesses will resume and the need for employees who are flexible, able to adapt to new circumstances, and have innovative solutions to help employers solve the problems caused by the lockdown will increase.
CT: Honestly, yes. I believe that since many companies have lost a lot of sales during the health crisis, they will decrease the number of new hires to try to cut costs and remain profitable. They may even recourse to redundancies to reach their goal. Besides, a period working from home and in many cases with reduced hours, may show companies that they don't need as many people as they thought.
DB: I am worried about the impact coronavirus has had on the job market, specifically the food & beverage space where my current start-up is, and many jobs I have been seeking are.
---
What's your interaction been like with recruiters?
ST: The corporate recruiters I have interacted with are helpful and enthusiastic in recruiting new talent. I interacted with FastSpring and they said they are aiming to grow the team in Amsterdam so they may keep hiring for roles, which is good news for job seekers like me.
CT: I interacted with several companies, like Pepsico, Unilever, and P&G. Overall the interactions were positive. The recruiters were very polite and always tried to help. The message they shared is that they believe more positions will open in the second semester.
DB: I had a tremendously positive experience with the recruiters at ButcherBox among other companies. Their interview process for the role I was a contender for was painless, direct, transparent, and informative. I was always kept in the loop where my application was in the process.
---
So do you think we'll see more virtual career fairs in the future?
ST: I believe the Virtual Career Fairs represent the future of recruiting thanks to the easy access and higher chance of communicating with companies. This is due to it being less crowded and convenient since you can be at home and still participate in the fairs.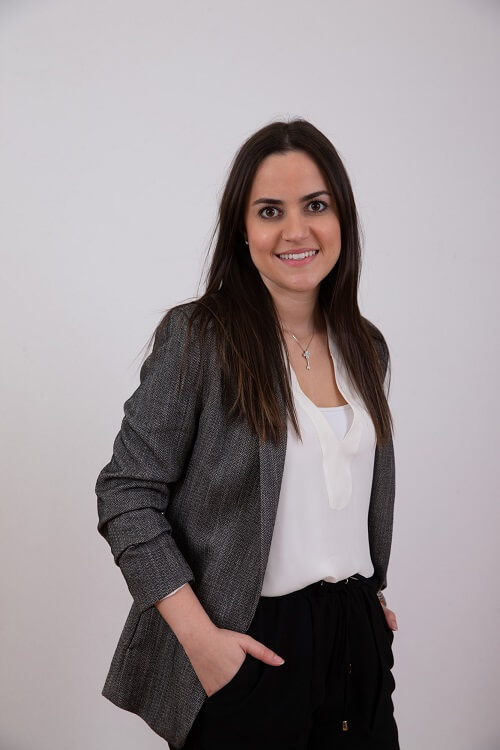 Masterclasses by Amber Wigmore Alvarez, chief innovation officer at Highered, with practical tips on CV optimization, cover letters, pitching, interview tips, and so on are available on the site. Before the career fair started, there was a workshop, "How to succeed at a Virtual Career Fair", revealing some tips to maximize the experience. One advantage compared to a physical career fair is that if I couldn't attend, I would receive the video afterwards so I could watch it later.
Hence, students were all well prepared before they entered the virtual career fairs. The fairs were divided into industries and regions such as Tech/Telecom/E-commerce in EMEA which is good for choosing a target job market to join.
CT (pictured right): I find them very helpful. I managed to talk to more recruiters in a shorter amount of time. I strongly believe the trend for the future is to become more digital. However, I miss the face to face interactions and the chance to discuss further my experiences and future opportunities. It would be great to have the chance to do short video interviews with the recruiters.
DB: Virtual Career Fairs are a great way to connect with talent given current restrictions. I do feel that recruiting will slowly transition to virtual processes, especially for companies with employees across the globe. While I have personally had difficulty finding meaningful opportunities based on my own interests in virtual career fairs lately, I can see the value for individuals that align better with more prominent industries on the platforms. I am thankful for the organizers creating these opportunities and hope to see a more balanced breadth of opportunities by location and area of interest in the future.
---