Behind every great startup story, there are determined founders, skilled and creative teams, and of course, courageous investors and venture capitalists.
Venture capital funds invest in early-stage and emerging startups. Working in venture capital demands a strong understanding of numbers while also being able to identify potentially successful and impactful startups. In this sense, it's a great career choice for MBA students.
Through an MBA, students can gain both the technical knowledge of investment and the practical experience of working at a venture capital fund, teeing them up for a career in a competitive, but rewarding industry.
---
Why are MBAs a good fit for venture capital
Many MBA students are drawn to venture capital for the same reasons as they are drawn to entrepreneurship.
"It's exciting to be part of something new, to work on a team, and to actually build stuff where it feels like you're making an impact," explains Jeff Reid, professor of the practice at Georgetown University's McDonough School of Business, and director of Georgetown Entrepreneurship.
Georgetown Entrepreneurship specifically aims to capture MBA student interest in different avenues related to entrepreneurship and startups—venture capital is an important component of this. Georgetown was recently named the number two ranked school for women in venture capital.
"Many students want to start a company, whether that's out of school or a few years down the line; others know they want to be entrepreneurial, and so are figuring out how to do that in larger organisations or in venture capital firms," Jeff says.
Beyond entrepreneurial instinct, venture capital engages a number of core skills you'd learn with an MBA: a mixture of hard knowledge like financial and quantitative analysis, and soft skills like networking, relationship building, negotiation, and risk taking.
It's also highly competitive. "It presents the kind of challenge that excites MBA students because it's hard to land," says Eric Young, associate dean of the MBA Career Center at Georgetown McDonough.
---
Learning about venture capital through experience
Jeff believes one of the main reasons venture capital is so competitive is that it depends a lot on first-hand knowledge. Things you can't just learn in a classroom; you have to learn by doing. For this reason, Georgetown places a strong emphasis on experiential learning and work experience opportunities.
Chief among these is the Venture Fellows Program, a year-long fellowship placing students in VC firms throughout the Washington, DC, area. Students spend most Fridays, and other spare days, working and training at firms throughout the semester, transitioning into full-time during the summer.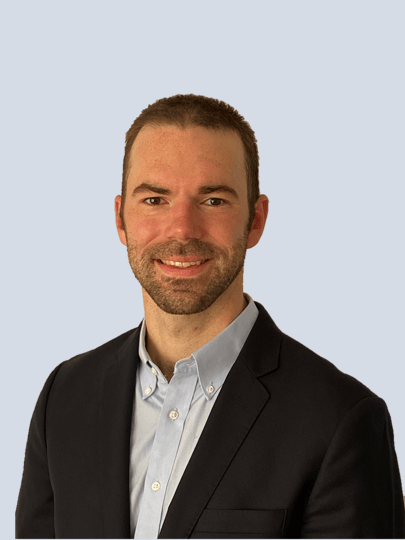 Josh Miller (pictured right), Georgetown MBA student and current Venture Fellow, was drawn towards the startup world during his time working at the Brookings Institution, a nonprofit public policy research organization, where he met dozens of startup founders from developing countries. "I was interested in a role that could get me into the startup community, a role which would be supportive and could provide gasoline to the fire for these startups."
His fellowship landed him at Blu Venture Investors, a fund investing mostly in mid-Atlantic technology companies. For him, the practical experience is unlike anything he would have had in an ordinary internship.
"While partners make the ultimate decisions , I'm the person who is coordinating all of that, talking with startups from an early stage and seeing them through the process. It has been an incredible learning experience," Josh says.
MBA and Venture Fellow Natalie Poston was also drawn towards venture capital for impact reasons. Having worked in the corporate social responsibility side of marketing and public relations, she felt impact investing could be a way to have a more tangible impact.
For Natalie, the program was an opportunity to meet like-minded MBAs and go through the fellowship together. "You have a tight-knit group of people pursuing the same career path as you, who you can talk things through with, lean on, ask questions, and share resources. It's like having a built-in network and support system."
---
MBA career opportunities in venture capital
With the right knowledge and work experience, MBAs are teed up for an exciting career in venture capital. For Georgetown students, being located in Washington, DC, is a huge asset, given the city's growing reputation as a startup and investment hub.
Through the Venture Fellows program, Josh recognizes how valuable it was to start building relationships within the DC startup network. "There is a lot of camaraderie between firms, because it's a smaller ecosystem." As he looks for venture capital jobs, as well as other opportunities working in startups, these relationships could prove useful.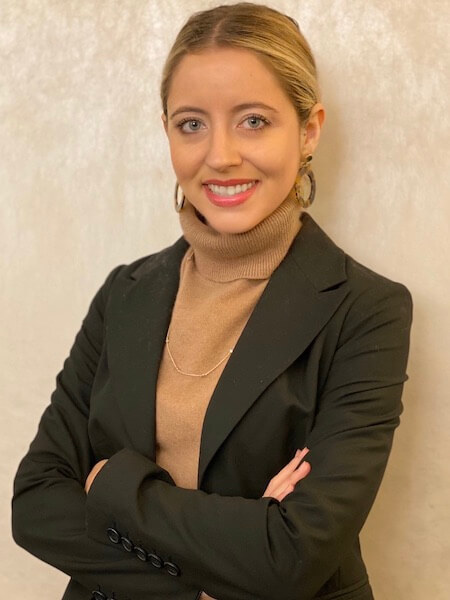 At the end of her fellowship at Greenspring Associates, Natalie (pictured right) was offered a full-time position, where she'll start after she graduates. She credits the format of the program for this career opportunity.
"By being able to learn and understand the model of the company in the spring, it set me up to hit the ground running and make a significant impact during the summer," she says.
Her advice to other MBAs interested in venture capital? Don't be put off just because you come from a non-conventional or different background.
"There's no perfect background for venture capital. Many people think you need to come from investment banking, and have a specific skill set. I didn't have these, and it was through my MBA that I was able to transition."
Related Content: