For almost two years in-person work, studies, and even social life ground to a halt. We were forced to adopt digital alternatives at a rapid rate, and this changed the dynamics of the world of work forever.

Online options in work and study are now an expectation not a bonus. For Gen Z–those under 24–a hybrid work environment is preferable. According to a recent Deloitte study, 75% of this group would prefer such a working pattern.

Business schools around the world are adapting to this new expectation and have been adding online options over the past two years, and this year elite business schools have started following the trend.

One of these is the Georgetown McDonough School of Business whose Flex MBA is adding an online option in September 2023. This program will allow students to receive the same top-quality, rigorous education, taught by the same faculty as the in-person MBA with the added flexibility and convenience of virtual classes.

With this flex online option, you can gain the skills, network of contacts, and career opportunities while continuing work and having time for your personal life.

BusinessBecause sat down with the senior associate dean for graduate & executive degree programs, Michael O'Leary and senior associate dean of the MBA Programs, Sudipta Dasmohapatra, to understand how McDonough's online option could help students make an impact and build a unique transferable skillset.
---
You will build your global business knowledge
While you may still have some uncertainty around signing up for an online MBA, McDonough's program aims to ensure that online students achieve the same depth of global business knowledge as achieved by full-time, in-person students.
The format will be a combination of online and in-person programming, with some courses offered in-person during the in-person residencies, and online courses will include asynchronous and interactive synchronous components designed to maximize the student's learning experience.
"We have pulled together the regular MBA strengths and creatively added more flexibility to this online program while retaining quality education and our close-knit community," Sudipta explains.
"The online elements actually enable us to maintain or enhance the rigor of our courses by tailoring what and when students engage with different types of content and different ways to assess their learning and progress," Michael adds.
To build students' business knowledge, the curriculum will consist of 15 core courses providing a foundation for managerial success in the global marketplace. These include three signature courses: Structure of Global Industries, Global Business Experience, and our Business and Policy in a Global Economy.
In the second year, you can keep your study broad or you can customize your academic experience by selecting from a list of electives.
The new McDonough Flex MBA Online will take advantage of students' differing locations to advance their global business education. To supplement their studies, students will engage with businesses local to them, as well as online businesses and global clients.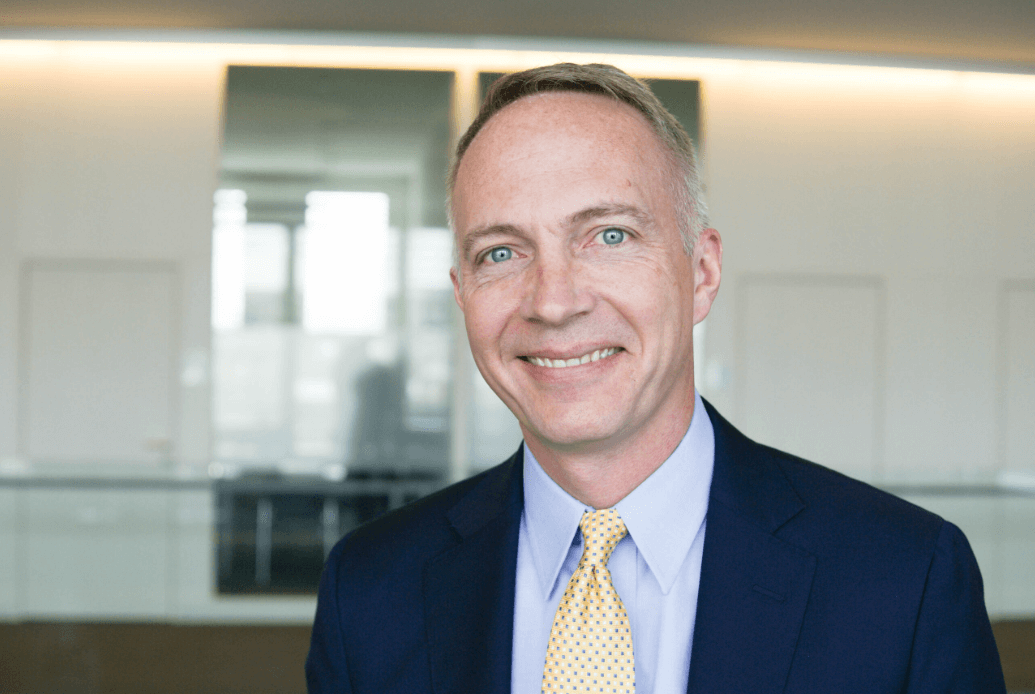 "The students [will] do assignments that engage them with people in the industry wherever they live and work. They [will] also do online assessments, which provide additional flexibility regarding time and place. Finally, they [will] work on real projects for global clients," Michael (pictured) explains.
As with the in-person Flex MBA students, Georgetown McDonough online students will have the opportunity to travel abroad to consult either within an industry or with specific Fortune 500 companies, helping clients solve a real-world business problem.
Students in past programs have taken up experiential learning opportunities in Shanghai at Dell, LDC (private equity) and Marriott, or in Sao Paulo at Bovespa, Citibank, and Clinique.
Additionally, students will have the opportunity to hear from guest speakers and professionals from across the globe.
"Online programs give a lot of flexibility in incorporating guest speakers into the curriculum. The experts including alumni and executives from the industry and government can now be invited from anywhere across the world since there is no limitation on travel requirement and most talks can happen online," adds Sudipta.
---
READ: Georgetown's Flex MBA Is Helping Students Future-Proof Their Careers
---
You will learn remote management skills
As 82% of companies adopt remote or hybrid work set-ups, this ability is more important than ever before.
The McDonough Flex MBA Online program has been built from the school's experience of the blended and hybrid programs and its response during the pandemic. These experiences allow the school to teach its students to respond effectively to unexpected challenges, and become adaptive leaders.
Michael has already been delivering hybrid teaching via the Flex MBA and blended M.S. in Finance programs, which Georgetown has offered since 2019 and 2014, respectively.
His class on globalization uses practical elements to widen students' global business knowledge and to develop their technological communication skills.
"The class uses the global wine industry as its running example – an industry that is ancient and among the first to be involved in global trade," says Michael.
"Students have coursework on real-world global business challenges for winery clients halfway around the world in New Zealand. In this, students hone their industry and global business knowledge, while also developing their virtual team and client relationship skills."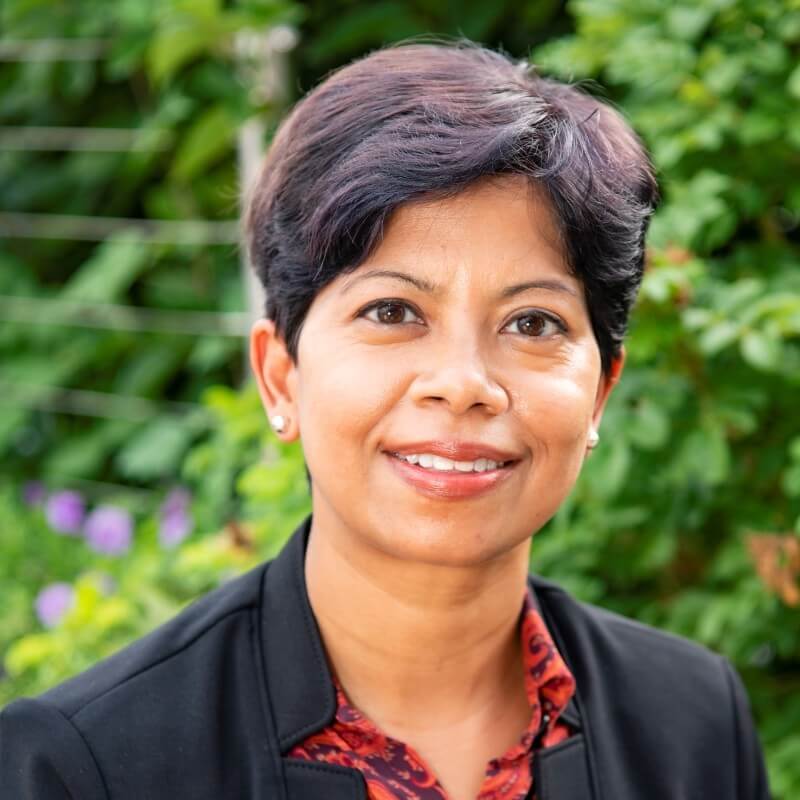 This exercise allows students to interact and build relationships with clients across the world, and develop their remote communication and management skills.
"Those client interactions are live via Zoom and asynchronously via WhatsApp, email, etc – mirroring the challenges of many real global client interactions," adds Michael. "The classes are rigorous and involve real-time problem solving and interaction among students and faculty."
Sudipta (pictured) emphasizes how the time-management skills students gain in the Flex MBA Online will make them an asset in the workplace.
"They will learn to balance both their jobs and their education (in addition to their family and personal life) which gives them the ability to be flexible and to practice a high degree of adaptability to various job and life situations," Sudipta explains. "This is a skill that the potential employers will find very useful and only people who will go through this kind of online experience will learn."
---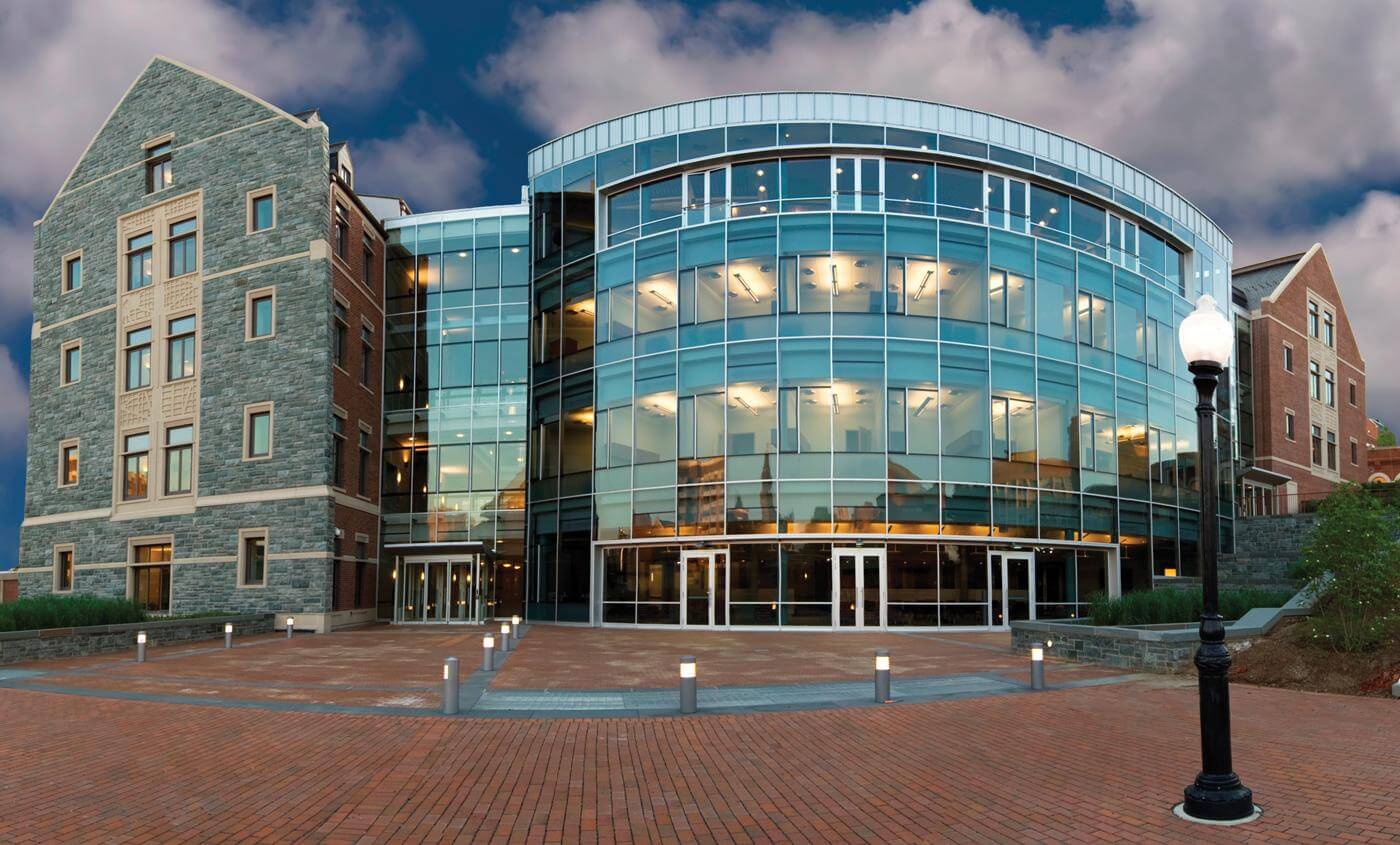 ---
You will gain premium career opportunities
If you choose to join the Flex MBA Online at Georgetown McDonough, you will have full access to the McDonough Career Center resources as you seek to advance your career. With the option to enroll in an in-person or online modality and complete the degree between 24-60 months, you can then fit career advancement into your work, life, and school balance.
"Students have access to MBA career coaches in a virtual environment where they will receive assistance in enhancing their resume, cover letters, preparing for interviews, and negotiating offers," Sudipta says.
The Flex MBA Online will have two week long residencies in Georgetown at the end of each year. Sudipta explains this will allow students to engage with the tight-knit network, access the career center, and network with the assortment of companies DC has to offer.
"These residencies will give students the opportunity to participate in curricular and co-curricular activities along with their peers, network with industry, government, alumni and current students from other programs, get in-person access to student services teams and the McDonough career center and spend time on the Hilltop."
Students enrolled on the new degree will also be given access to the extensive network of alumni that the school has to offer.
Michael and Sudipta stress that the skills students gain both from the curriculum and the online work environment will give them an excellent grounding in modern day work.
"I think they're getting the core skills that each degree teaches, plus the added ability to work effectively in environments where global virtual teams, telework, work-from-home, and other forms of hybrid work will continue to be common," Michael says.
---
Next Read:
Elite US Business Schools To Add Online MBA Options In 2023
Related Content: