Gaining insights into global businesses and how to strategize market opportunities is a significant advantage of acquiring an MBA.
Georgetown University's McDonough School of Business offers its students an in-depth understanding of global business concepts, through its Global Business Experience (GBE).
Through the GBE, MBA students travel abroad on international consulting projects. The aim is for MBA students to become 'global-ready' leaders with first-hand experience in dealing with business challenges abroad.
Kofi Sakyi Jr and Luke McGinty of Georgetown's Class of 2023 recently returned from Chile and Singapore, where they gained insight into the countries' working environments and collaborated with executives from multinational organizations to address complex business challenges.
---
Starting on their global business journey
For Kofi and Luke, the international business elements of McDonough's MBA were a draw when selecting the Washington DC business school.
Kofi (pictured) enrolled in an MBA to pivot into asset management and learn about running large-scale businesses.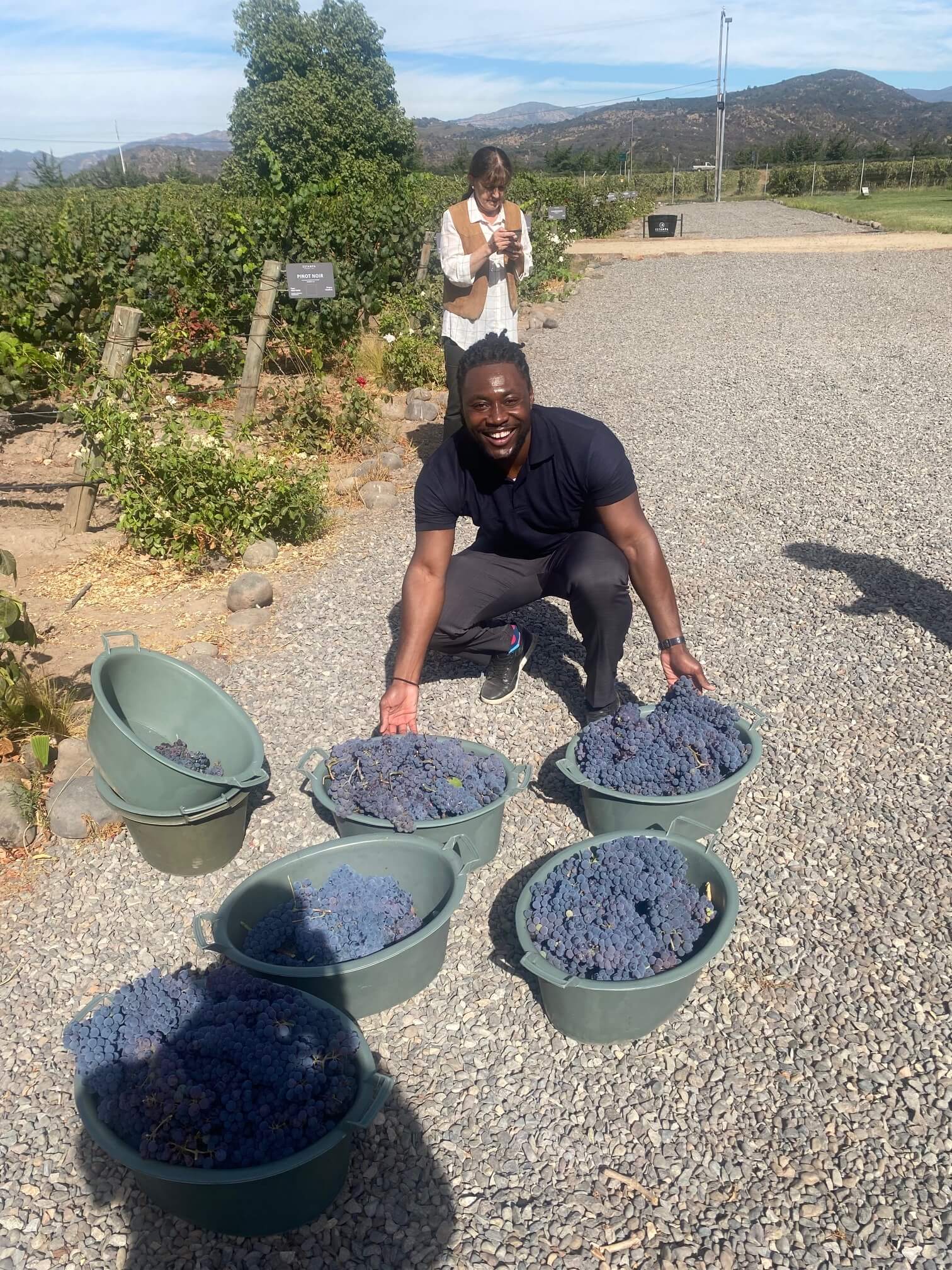 His primary requirement was for the school to be situated in a globally known city where he could interact with people from across the world. Georgetown fitted these criteria perfectly, and the GBE was an added advantage.
"I was absolutely looking for an international element to my MBA experience. While applying, I searched for schools that provided opportunities for students to study abroad or do consulting projects for companies globally," Kofi explains.
Luke embarked on his MBA journey with an ambitious entrepreneurial venture in mind. He wanted to understand what it would take to build a successful company that could deliver real change in the world, and a global emphasis was essential to achieving this goal.
"I've always been interested in international business and the way that business connects people across the world," Luke explains. "So when choosing an MBA program, an international focus was critical for me."
---
4 Reasons To Study Your MBA In DC
---
Strategizing on global market opportunities
Set up in small teams of varying backgrounds to tackle clients' needs better, McDonough MBA students spend several months preparing before traveling to the country where their company is located to implement actionable change.
Kofi's client was a Chilean wine company Estampa Winery, and his team of five came from consultancy, finance, and military backgrounds.
The wine company's objective was to enter the US market, so Kofi's team examined current US wine consumer preferences and identified trends in the market.
Luke's team consisted of consultants, an infrastructure engineer, a financial technology expert, and two venture capitalists – including himself.
His team's project was designing a strategy for a Hitachi, sustainable energy company to enter Indonesia and provide renewable energy to remote island communities and industries.
"We spent about two months becoming experts not just on the Indonesian economy but the energy sector and the specifics of what's possible with current technology," Luke explains.
Both Luke and Kofi utilized the skills and knowledge they gained during their MBA to devise marketing strategies for their companies.
"This project was a culmination of everything I learned in the MBA program. We made presentations to decision-makers at the company who were looking to us for expertise, and we helped them see opportunities in the market and areas of risk," Kofi says.
---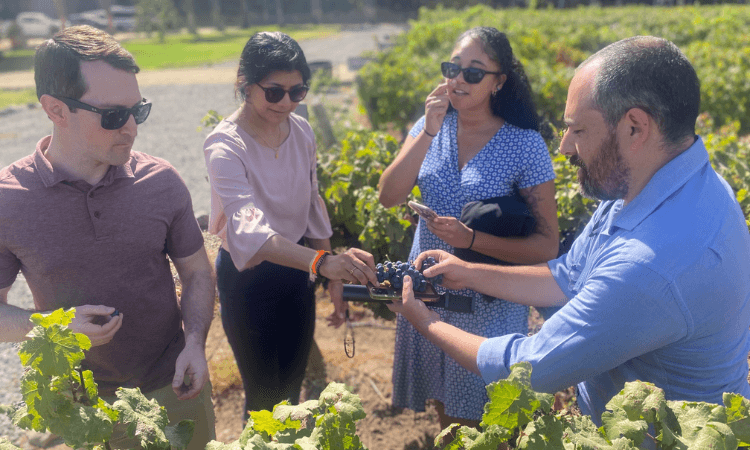 ---
Embarking on the global business experience
After weeks of research and preparation, Luke and Kofi traveled to Singapore and Chile for a week-long trip to present recommendations to senior leadership.
In Singapore, Luke (pictured) and his team had opportunities to meet with a global network of contacts, including Georgetown alumni and leaders in the Singaporean community, who were making technology investments in sustainability and food security.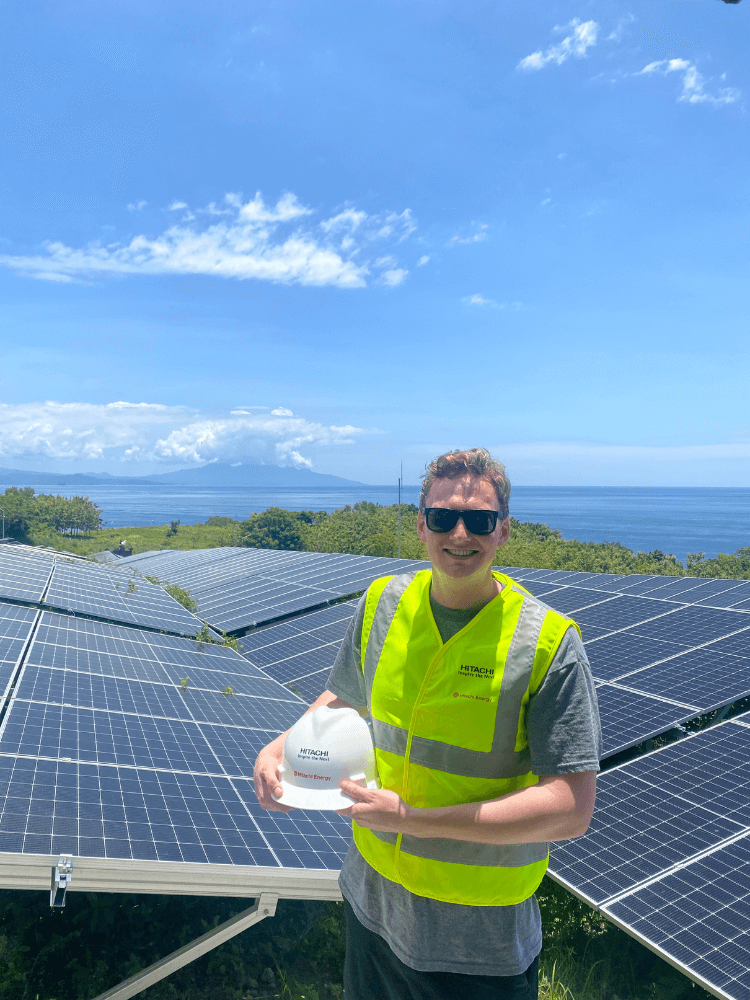 Hitachi also flew the MBA students to Indonesia so they could see exactly how the business functioned on the ground.
"There's a lot you can learn in person that isn't possible through a screen. It was a once-in-a-lifetime experience," Luke says.
When talking to people on the ground, Luke's team realized the Hitachi saw considerable opportunities in Indonesia, and their ambitions were extensive.
"We told them to embrace that. They have world-leading frontier technology they can leverage. Now the challenge, and opportunity, is to become a leader in this new market, and really change what's possible on the ground in Indonesia," Luke says.
In Chile, Kofi visited the Colchagua Valley, toured the vineyard, learned about the winemaking process, and had the opportunity to go into a copper mine and learn about the mining company's operations.
Kofi's team saw ample opportunities for the client to put its wine on US shelves.
"We made recommendations on labeling and bottling, pricing, and discussed a go-to-market strategy. Our client has some very innovative technology that allows them to create different blends of wine while staying true to their sustainability initiatives," Kofi explains.
---
Having returned a few weeks ago, Kofi and Luke have reflected on their trips and how they have better prepared them for their future careers.
"GBE helps you realize your potential, and it helps you see all the opportunities that exists in the world to create change and build connections," Luke says.
"The experience taught me that the research my team and I conducted and our recommendations mattered to our client. I realized that I was not just working on a project for class credit; I was working as part of a team to find a solution for a real company," Kofi says.
"Ultimately, that is what many of us will be doing as we take the next step in our career journeys."
Related Content: