Despite a growing corporate awareness of LGBTQ+ issues and involvement in annual Pride celebrations, many LGBTQ+ people are unhappy in the workplace.

In a survey by the Human Rights Campaign (HRC), 31% of LGBTQ+ workers in the United States said they feel unhappy or depressed at work and 46% of LGBTQ+ workers said they are closeted, meaning they do not disclose their sexuality or gender identity at work.
---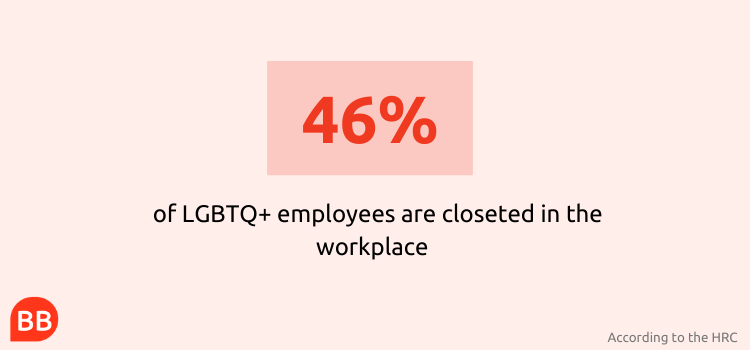 ---
Since 2002, the HRC has published its Corporate Equality Index to rank businesses on how well they promote diversity and inclusion.
Some companies are stepping up their inclusivity efforts and trying to improve the workplace and broader society for LGBTQ+ people—and these are the companies that perform well in the Corporate Equality Index.
Here are five of the most prominent companies featured in the index's Best Places To Work For LGBTQ+ Equality:
---
1. Apple
---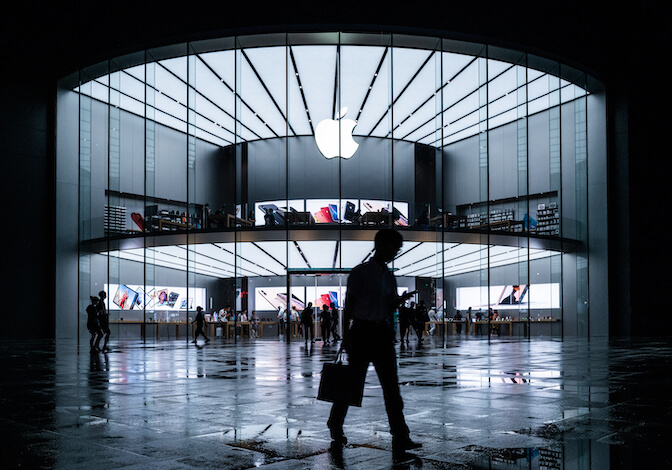 © nayuki via iStock
---
According to Barbara Whye, vice president of inclusion and diversity at Apple, 'Inclusion and diversity are cornerstones of the global Apple community. We're proud of the foundation we've built, and we're clear-eyed about the challenges that remain.'
25,000 employees at Apple participate in events like Pride@Apple every year, and in 2019, CEO and out gay man Tim Cook was awarded the GLSEN Champion award for his efforts to promote LGBTQ+ rights through initiatives and community outreach.
In 2021 he commented that 'being gay has given me a deeper understanding of what it means to be in the minority and provided a window into the challenges that people in other minority groups deal with every day.'
In March 2019, Apple signed an HRC letter opposing anti-LGBTQ+ state legislation that would allow transgender people to be discriminated against.
Apple is also a hot career destination for LGBTQ+ business school graduates, offering some of the best paid jobs in technology.
---
2. IBM
---
IBM has an impressive history of fighting for LGBTQ+ rights and combating discrimination, with a non-discrimination policy at the company dating back to 1984.
It began providing employees with Domestic Partner Benefits in 1996 and added 'gender identity or expression' to their Equal Opportunity Policy way back in 2002.
IBM also partners closely with external associations to promote LGBTQ+ equality such as Out & Equal, Pride at Work Canada, Stonewall Global, and Workplace Pride. IBM equally promote discussion around pronouns and gender-neutrality through their online presence and host talks on transgender rights and allyship for employees.
---
3. Adobe
---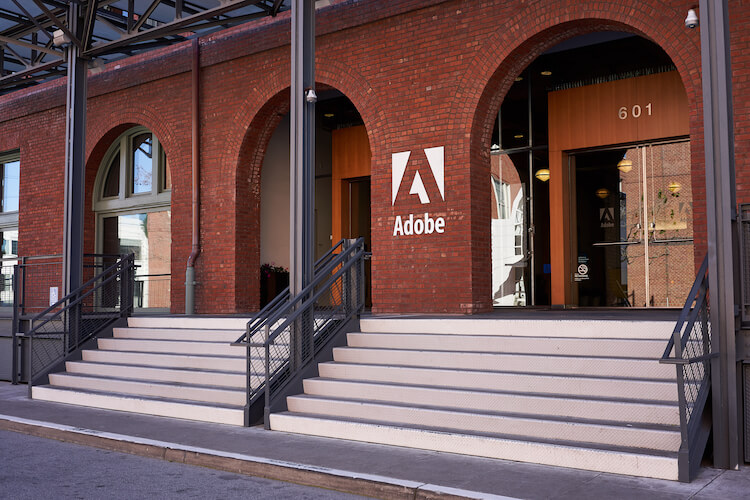 © hapabapa via iStock
---
Adobe is a passionate supporter of Pride activities and hosts regular summits to share its diversity, equity, and inclusion efforts, featuring guest speakers and inspirational employees. The company also attends important recruitment events at LGBTQ+ conferences such as Lesbians Who Tech, which provides a platform for LGBTQ+ women, non-binary people, trans people, and allies in tech.
In 2019, Adobe raised $20,000 for LGBTQ+ charities like The Trevor Project, Encircle, and San Francisco Aids Foundation. AdobeProud, Adobe's employee network, participates in Pride marches, panel talks, and networking events. The UK AdobeProud network even received a LGBTQ+ Network Group award in 2019 at the Rainbow Honours; all of this making Adobe one of the best places to work for LGBTQ+ equality.
---
4. Microsoft
---
Tech giant Microsoft is another Fortune 500 firm among the best companies for LGBTQ+ professionals, committed to protecting LGBTQ+ people and advancing the fight for equality.
The world's biggest software developer introduced sexual orientation into their non-discrimination policies in 1989 and received a perfect HRC Corporate Equality index this year and for 16 years prior.
Microsoft has donated $2m to organizations that support LGBTQ+ communities over the last year. Some of the charities Microsoft supports include UK based charity Mermaids, The Trevor Project, and Outright Action International.
Microsoft is also one of the biggest recruiters of MBAs, with grads from top business schools like Cambridge Judge and Duke Fuqua accepting roles at Microsoft in 2020.
---
5. Pfizer
---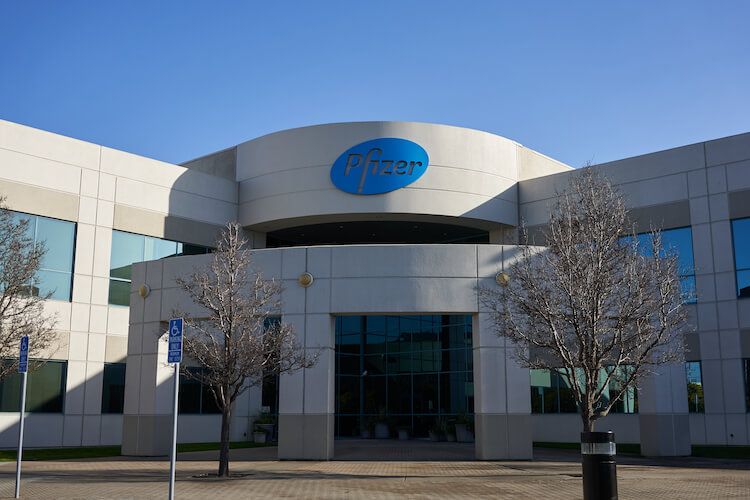 © hapabapa via iStock
---
The pandemic has brought pharmaceutical companies into the public eye. And having revolutionized the vaccination world, Pfizer claims to be as diverse as the patients and communities it serves.
The company has an LGBTQ+ Allies employee network to help individuals who are queer or gender non-conforming to develop and network with each other and receive support, mentoring, and developmental opportunities.
For Pride Month this year, Pfizer is using their social media to amplify the voices of its team members by sharing their pronouns and stories in a video about their LGBTQ+ employees.
---
Read more about LGBTQ+ career opportunities