Donald Trump has made a major U-turn on the F-1 visa rule which would have stripped visas from international students in the United States if they studied their fall semester online.

Among the US visa chaos, this is some good news for business school candidates, although the constant uncertainty is still a cause for concern.
---
Trump F1 Visa Rule | What Happened?
---
July 6, 2020
US Immigration and Customs Enforcement (ICE) announce that the US Department of State will not issue visas to students enrolled in schools or programs that are fully online for the fall 2020 semester. These changes to the F-1 visa rules require international students at US universities to take at least one in-person class from fall 2020 to remain eligible to stay in the country.
1) Students granted Nonimmigrant status under an F-1 visa attending schools operating entirely online are unable to take a full course load and remain in the United States.
2) The announcement advises international students currently in the US and enrolled in such a program to depart the country or take other measures—like transferring to a school with in-person classes—to retain their legal status.
3) Nonimmigrant F-1 students attending schools with curricula remaining fully in-person are bound by existing federal regulations. These students may take a maximum of one class or three credit hours online.
4) International MBAs on hybrid programs split between in-person and online contact hours will be allowed to take more than one class or three credit hours online but will be required to have in-person contact hours during their degree to retain their F-1 visa status.
July 8, 2020
Harvard and MIT sue the Trump administration over the F-1 visa ban.
July 13, 2020
17 US states and the District of Columbia file a lawsuit against the Trump administration.
July 14, 2020
Trump revokes F-1 visa rule, meaning international students who study online in the fall 2020 semester will not have their student visa status impacted.
---
Trump F-1 Visa Changes: Impact on b-school candidates
---
As the coronavirus pandemic forced many business schools to shift their learning online, Trump's F-1 visa ban forced schools to make a choice between protecting the visa rights of their international students or the health of their school community on campus.
The announcement was made mere weeks after the Trump administration banned the issuing of any new H-1B visas for foreign workers seeking employment in the US. Also banned was the issuing of new L-1 visas, which allows migrants to be employed for a US company with global operations and return to work for the company in the States and is used as an alternative to the H-1B visa.
While the F-1 visa rule has now been revoked, the damage may have been done in the message the hostile regulations sent to international students.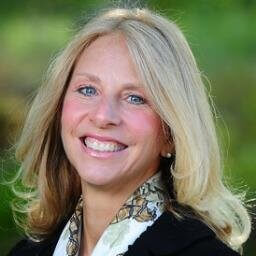 Since 2018, research from the Graduate Management Admission Council (GMAC) has shown growth in the number of international applications to business schools in Canada and Europe while at the same time the US has seen a drastic decline of nearly 14%.
MBA admissions consultant, Barbara Coward (pictured right), admits that the message prospective candidates are giving her is mixed. One international MBA candidate recently chose Spain over the US for business school, citing the recent international student visa changes.
On the other hand, another international applicant she spoke to is not deterred at all by the visa situation.
"He wants to go to a certain school in the US because it aligns perfectly with his career goals," she says. "I advise prospective students to think about what is most important for them in this decision to apply (or not) and consider their appetite for risk.
"If you are someone who really, really wants to go to business school in the US, continue with your dreams but be prepared to be agile/flexible since the situation is so uncertain. If you are more risk averse, then it's best to consider a school outside the US."
---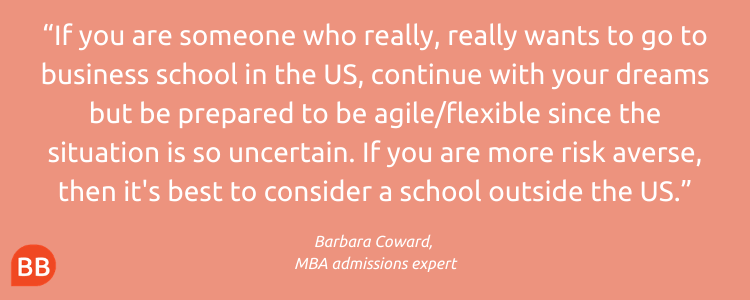 ---
In a statement given to BusinessBecause, Personal MBA Coach, an MBA admissions consultancy, says that although many international candidates are unsurprisingly concerned about the recent announcements, the organization believes international MBA candidates shouldn't let this affect their 2020-2021 application plans.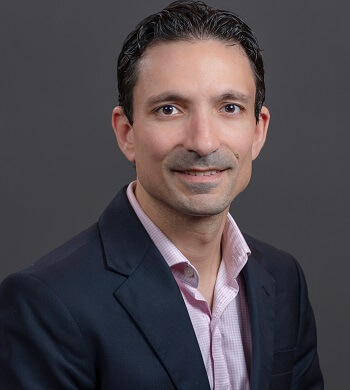 Scott Edinburgh (pictured right), the founder and CEO of Personal MBA Coach, says: "Experts predict a vastly different political and health environment by this time. In addition, US universities have stood behind their international students as is evidenced by the recent lawsuit filed by Harvard and MIT.
"Many schools have also been liberal in offering deferrals to international business school students (even while maintaining scholarships), further confirming their commitments to international candidates."
While the F-1 visa U-turn will come as a relief for international business school candidates, many will still have one eye on the upcoming US presidential election in November.
---
Next Read:
H1B Visas: What Does Trump's Executive Order Mean For MBA Jobs In The US?
The lead image for this article is credited to Gage Skidmore and used under this license. No changes were made.