The H-1B visa is your ticket to staying and working in the US after you graduate, and H-1B visa sponsorship is a highly coveted route to post-graduate employment for international students.

You can stay in the US for up to three years on an H-1B visa, which can then be extended for a further three years.

To get an H-1B visa, you need to be sponsored by an employer, who will petition the United States Citizenship and Immigration Services (USCIS) on your behalf.

The list of the top companies that sponsor H-1B visas is dominated by tech companies and consulting firms, a sign of how the market for talent is shifting. Tech companies are increasing the number of MBAs they hire year-on-year.

Here are the top 15 companies that sponsor H-1B visas*, based on visas approved in 2020:
---
VIDEO: What Companies Sponsor H1B Visas?
---
15. Intel
743 visas approved
Within the next four years Intel CEO Pat Gelsinger wants the company to regain its crown and produce the world's best semiconductor chips.
For that to happen, the company will need to get its hands on the best talent out there. That could mean an increase in H-1B visa sponsorship in coming years and the hiring of top leadership talent. Good news for international MBA graduates.
---
14. Apple
748 visas approved
Apple is one of the biggest tech companies in the world, and you don't get to a market valuation of more than $1 trillion without top talent in the ranks.
With tech companies also on an MBA hiring binge, expect the number of H-1B visa petitions to increase in the coming years. Apple consistently hires grads from top schools like the Duke Fuqua, Harvard Business School, and NYU Stern.
---
©PhillDanze / iStock
---
13. Tech Mahindra
861 visas approved
Indian multinational tech company, Tech Mahindra, has offices across the US. The firm provides information technology and business processing outsourcing services and is among the top companies that sponsor H-1B visas for international MBA talent.
The firm states on its LinkedIn page that it's focused on leveraging next-generation technologies like 5G, blockchain, cybersecurity, and artificial intelligence, perfect for any tech-savvy MBA grads looking to enter the tech space.
---
12. Wipro Limited
1,003 visas approved
Wipro Limited is another Indian multinational looking for international MBA talent in the US. The firm is a global information technology, consulting, and outsourcing company.
It's also on LinkedIn's list of best companies in 2021 to grow your career, with good salary, flexible working, and stock options listed among the benefits.
---
11. Accenture
1,140 visas approved
Consulting is one of the top three industries that attracts MBA talent every year. And with a wide array of focus areas like customer experience, sustainability, automation, supply chain management, tech innovation, and data and analytics, Accenture is a great place to further hone your skills post-MBA.
The firm also has a dedicated internal training program that means learning is constantly available. There are 91 globally connected classrooms offering more than 24,000 online courses.
---
©PierreOlivierClementMantion / iStock
---
10. Facebook
1,184 visas approved
The second of the big tech firms on this list snapping up international MBA talent is Facebook. The firm's headcount has more than doubled since 2017.
With the business constantly introducing new product lines, like Reels to Instagram, a newsletter to rival Substack, and virtual reality (VR) headsets, there are plenty of opportunities for MBA talent at the firm.
---
9. IBM
1,284 visas approved
A couple of recent acquisition announcements show IBM is expanding and committed to expertise in hybrid cloud consulting and cloud strategy, as well as container strategy and implementation services.
It also focuses on design and business strategy, tech support, and talent management, meaning there are options for international MBA talent at the firm across a wide range of business areas.
---
8. HCL America
1,303 visas approved
HCL offers computer programming solutions, ideal for MBA graduates wanting to accelerate or pivot their careers towards cutting edge technology.
It works across industries, covering areas like the automotive industry, aerospace and defense, media and entertainment, healthcare, and capital markets.
The firm had an initial 1,303 H-1B visa petitions approved in 2020.
---
7. Capgemini
1,413 visas approved
Capgemini is in the middle of a growth spurt and 2021 has been a good year so far for the firm. The company is another in the realm of digital solutions consulting, and focuses heavily on consulting, digital transformation, tech, and engineering services.
---
6. Google
1,682 visas approved
The share price of Alphabet, Google's parent company, has rocketed since current CEO Sundar Pichai took over Google in 2015.
The firm is also a top destination for international MBA grads looking to secure H-1B visas after business school. H-1B visa sponsorship at Google is likely for international talent—the firm had 1,682 initial approvals in 2020. Expect this number to grow as the company continues to do so.
---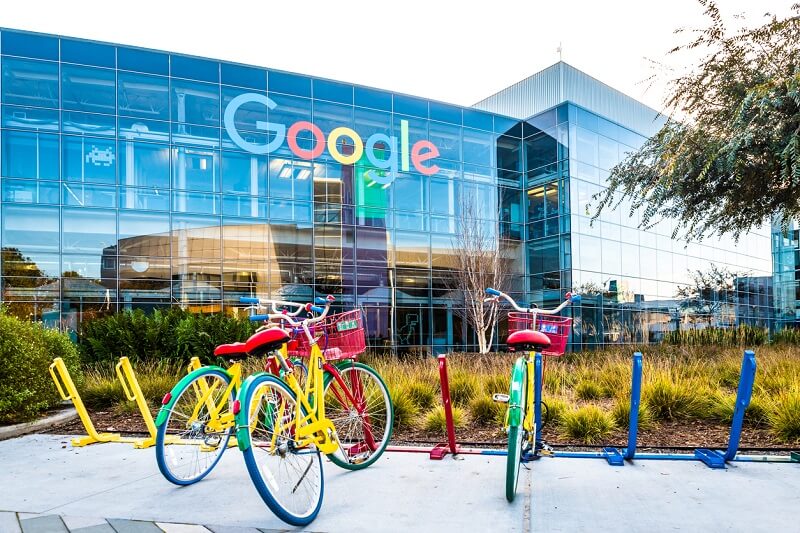 ©SpVVK
---
5. Microsoft
1,790 visas approved
Microsoft hires 200 MBA graduates every year into its leadership development program alone—Microsoft Aspire Experience.
Within the two years, you will mingle with your global cohort, meet mentors in leadership positions, and work across teams to develop future strategy within the company.
With plenty of leadership positions open for top talent in the firm, it's no surprise Microsoft ranks among the top companies that sponsor H-1B visas.
---
4. Cognizant Technology Solutions US
2,000 visas approved
By this point you've probably realized the thread that runs through the list of top companies that sponsor H-1B visas: technology. Sitting just outside of the top three is another business consulting, IT and outsourcing firm, Cognizant.
---
3. Tata Consultancy Services
2,409 visas approved
Kicking off the top three companies that sponsor H-1B visas is Tata Consultancy Services.
The Indian multinational has a keen focus on app development, capacity planning, consulting, payment processing, software management, and technology education services.
If you're an international MBA graduate looking to stay in the US after business school, Tata is definitely a firm worth looking at.
---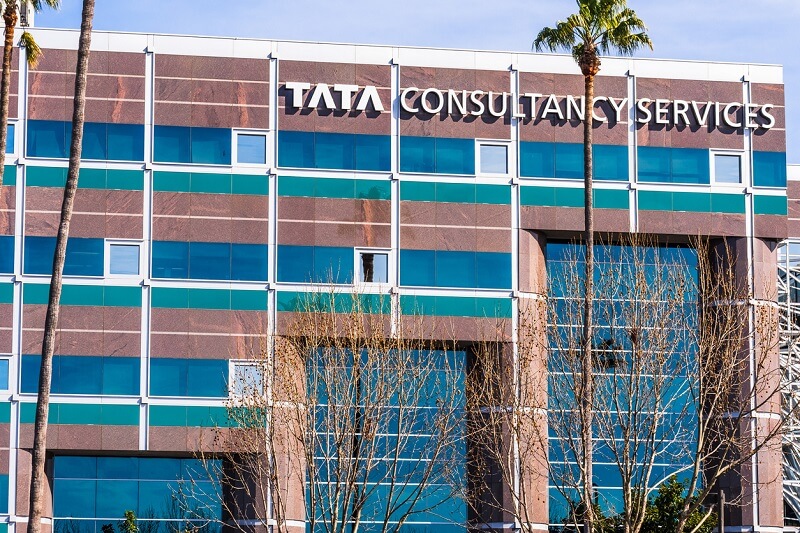 ©Sundry Photography / iStock
---
2. Infosys
3,512 visas approved
Infosys is a leader in next-generation digital services and consulting. The firm is headquartered in Bangalore, India, but is a top hirer of international MBA talent in the US.
H-1B visa sponsorship at Infosys should be a target of international grads who want to work at the intersection of present and future tech advancements. The firm had more than 3,500 H-1B visa petitions initially approved in 2020.
---
1. Amazon
4,774 visas approved
Amazon hires waves of MBA graduates every year, and it's no surprise the firm tops the list of companies that sponsor H-1B visas.
H-1B visa sponsorship at Amazon is likely to increase in the coming years too—the company plans to hire more than 1,000 MBAs in 2021. International MBA grads can land jobs at Amazon in an array of areas, from finance and retail to product and program management.
---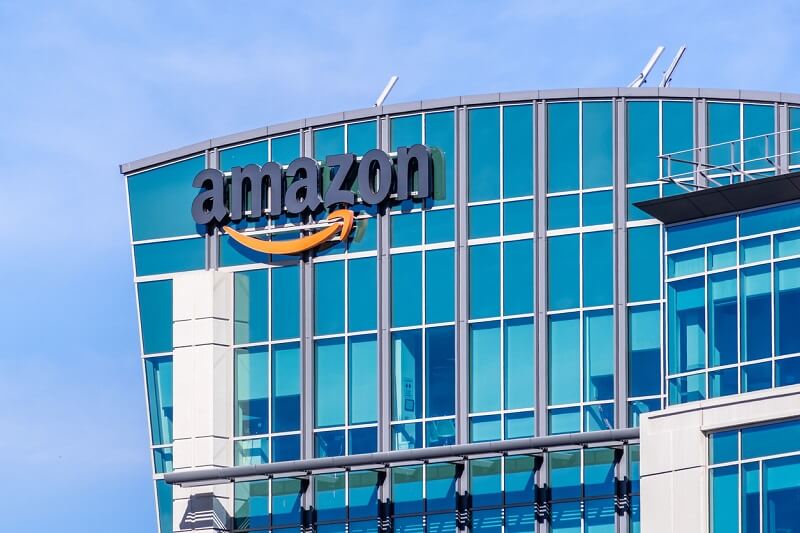 ©Sundry Photography / iStock
---
One thing is clear: tech companies are a good place for international MBA graduates to look for post-business school careers. Although the H-1B visa lottery doesn't guarantee everyone who applies for a visa will stay in the US, there are clear benefits to targeting the top companies that sponsor H-1B visas.
And since the Trump administration's ban has expired, now's a good time to be an international MBA grad in the US.
---
Next Read:
Why Are Tech Companies Hiring More MBAs?
---
*Data for this article was sourced from the United States Citizenship & Immigration Services, for the 2020 fiscal year. Figures reported are the number of H-1B petitions granted initial approval.