Chances are, you'll regularly see the Amazon logo emblazoned across your parcels, delivery driver vans, and top suggested links when searching for a product.

But have you ever considered what goes on behind the operations, marketing, management, and product design of Amazon services?

In 2021, Amazon planned to hire over 1,000 MBAs. And with an MBA, you'll be well equipped to assume a variety of leadership-focused roles at the big tech giant, accessing rich opportunities for growth and network building.

Dee Clarke, head of European campus recruitment at Amazon, explains how to get hired at Amazon as an MBA: 'we look for MBAs who take ownership, who are obsessed with their customers, and who like to think big and deliver results. Often, they are strong problem solvers and analytical thinkers.'

So, here are 10 top MBA jobs at Amazon.
---
1. Amazon Pathways operations manager
As an operations manager for Amazon Pathways, you'll lead a team of people when developing Amazon's fulfillment, sortation, and delivery network, strategizing new ways to change customer experience for the better.
You'll begin your Amazon journey as an operations manager, before assuming the role of senior manager, and then graduating from the pathways program as a director.
The Amazon Pathways Operations Leadership Development Program offers a great route for those challenge-hungry MBA alums looking to make their first foray into big tech operations and management. Through the five-year pathway, you'll take on new assignments across various supply chain subsectors, such as Amazon Prime.
The role is best suited for those with excellent communication skills and an ability to learn quickly on the job.
Prateek Chhikara is one ambitious grad who's using his passion for operations and technology to thrive as a pathway operations manager for Amazon after an MBA.
---
2. Amazon senior program manager (PGM)
For ambitious MBAs looking for Amazon manager jobs, the role of senior program manager at the big tech firm offers a varied and exciting career path.
As a senior program manager for Amazon, you'll apply your technical knowledge and analytical skills to problem-solve large structural issues facing the company and strategize innovative ways to improve customer experience.
Depending on the specific program you work on you could be involved in supporting operational improvements for delivery partners, like MBA alum Ponce Samaniego, who became a senior product manager at Amazon after his MBA.
Alternatively, you might end up leading Amazon's COVID-19 in-house testing service after an MBA like grad Tobiah Newton, where you'll work alongside stakeholders to better understand the challenges related to your area of responsibility.
With experience in data-driven decision making and directing large teams, you might choose to specialize in an area such as heading up Amazon's sustainability initiatives.
---
3. Amazon senior product manager
As an Amazon senior product manager, you'll put your innovative and technical skills acquired from the MBA to the ultimate test as you'll be responsible for devising new products, keeping the target customers in mind.
However, this role isn't just about coming up with product ideas, but about developing a strong business model, driving marketing strategies, managing projects, and tracking the product's success using key metrics from start to finish.
You'll regularly need to tap into the leadership and managerial skills from the MBA as you may oversee specific segments of Amazon, such as Kindle, Retail, or Prime Delivery.
---
4. Amazon finance business partner
For those MBA grads with a passion for numbers and financial data, an Amazon MBA job that may be well-suited to you is the role of finance business partner.
In this highly sought-after career, you'll be involved in keeping check of Amazon's finances, forecasting financial predictions, and making data-driven recommendations to improve the efficiency and profitability of the customer fulfillment and operations areas.
What's more, through the Amazon Pathways Finance Leadership Development Program (FLDP) in the US, specifically catered for MBAs and masters students, you'll dip your toes into an array of roles housed within the Finance area across three years, entering as a senior financial analyst.
Mihai Gabriel Albert became a finance business partner at Amazon after an MBA in Entrepreneurship and Innovation. In his Amazon job, he's developing an innovative operational plan that creates financial value for Amazon.
---
Read: Amazon's MBA Recruiter Tells You How To Get Hired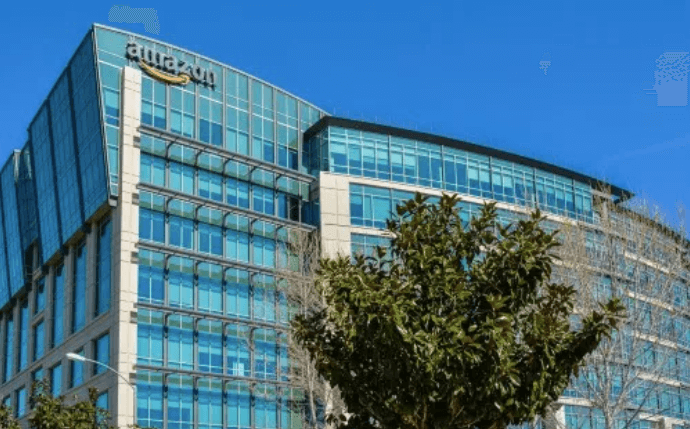 ©jejim
---
5. Amazon senior marketing manager
Joining Amazon in North America after an MBA through the Amazon Pathways Retail Leadership Development Program (RLD) will see you quickly acquiring the skills and business acumen to become a leader in Amazon's marketing department.
As a senior marketing manager, your role will entail driving marketing strategies, building partnerships within and outside Amazon, and working alongside regional marketing teams to spearhead Amazon's marketing efforts.
You could be working in anything from operations to publishing, leveraging your marketing and business prowess to retain and attract customers by focusing on success metrics, and building a strong brand image. You could even go on to lead the global marketing strategy for Amazon after an MBA, just like MBA grad Varun Thakur did.
---
6. Amazon senior digital marketing manager for Amazon Web Services (AWS)
If you want to leap into a career that will combine your skills in digital marketing, analytics, and research, then you might consider following the path of business school grad Sue Jean Tay, who became a senior digital marketing manager at Amazon Web Services (AWS) after an MBA.
MBAs may specifically look to AWS jobs—careers within the subsidiary of Amazon that offers cloud computing platforms.
As a digital marketing manager for AWS, you'll apply your technical expertise when enhancing brand awareness, developing a digital strategy, and helping to grow AWS into a leading world figure.
---
7. Amazon senior category merchant manager
If you're someone who enjoys managing multiple projects and interpreting complex data, then this Amazon MBA job might be for you. As a senior category merchant manager, you'll work alongside other senior leaders to develop a strong business strategy within areas like Amazon Marketplace, Amazon Pay, or Prime Video.
You'll leverage your organization skills to lead large team projects, improve revenue by tracking business analytics, help expand the product selection, and build partnerships with sellers that contribute to the overall seller and customer experience of the platform you're handling.
Asia School of Business (ASB) grad Klara Markus pivoted from a background in education and recruitment to become a senior category merchant manager for Amazon in Spain after an MBA.
---
Read: Why Are Tech Companies Hiring More MBAs?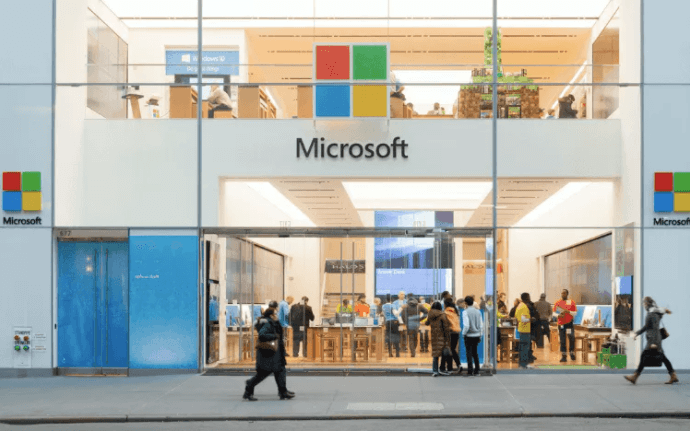 ©wdstock via iStock
---
8. Amazon senior human resources business partner (HRBP)
If you're a people person with a passion for problem-solving, then you're probably interested in Amazon HR jobs.
As a senior HR business partner, you'll need to have a knack for identifying problems related to employee engagement and retention and a can-do attitude providing data-driven recommendations.
You'll be involved in everything from overseeing skills assessments and promotions to advising on improvements to organizational design, with the end goal of ensuring Amazon continues to be a place where employees want to build their careers.
---
9. Amazon senior customer insights manager
As a senior customer insights manager, you'll need to use those sharpened research skills acquired from your MBA to provide valuable customer insight about an Amazon subsector, such as Amazon Shipping, that can help to inform future changes and improvements.
You'll need to think of innovative ways to conduct consumer research, working with internal partners to ensure the research process is as efficient as possible. The role will entail a great deal of data-driven decision making in relation to customer behavior patterns, so any experience in data visualization and data storytelling will be key.
---
10. Amazon business development manager
For MBA grads who prefer to enter a role that will lean on their generalist business skills, the position of business development manager might be a great fit since you'll be using your data, managerial, leadership, and communication skills regularly.
The role will involve having a solid understanding of the Amazon area you're responsible for, providing business solutions and strategizing business plans that contribute to the company's bottom line.
An ability to be agile and flexible to change will be highly valuable in this role as you'll be working across rapidly evolving sectors, such as Amazon Payment Services, requiring you to pivot to meet operational demands at a moment's notice.
Whether you're more of a generalist who wants to lean on their managerial and business knowledge, or a specialist who wants to finetune their expertise, there are many varied and exciting Amazon MBA jobs out there.
Moreover, landing an Amazon MBA internship, like Laura Cushing from IESE Business School did during her MBA, presents an opportunity to try your hand at a role and gain valuable insight into the big tech company.
---
Read more about MBA Jobs at Amazon
---
*No changes were made to this image. Image used under this licence.