April 28 Roundup
---
UNC Kenan-Flagler To Fast Track College Grads Into Their MBA Places
Recent college graduates could have the opportunity to go straight into an MBA, thanks to UNC Kenan Flagler Business School.
The school has launched the NC Business Next program, which aims to boost career opportunities in the current economic crisis by offering spots to a small number of high performing college graduates, for an MBA usually reserved for those with three-to-five years of work experience. The program is open to graduates from UNC Chapel Hill, other UNC campuses, and North Carolina residents from other universities.
"Recognizing the difficult and uncertain career opportunities for new college graduates in North Carolina, we decided to launch an initiative that provides a route to career success for new college graduates in North Carolina," explains UNC Kenan-Flagler dean Doug Shackelford.
The program is willing to offer a GMAT or GRE waiver to those unable to prepare for or take a GMAT in the expected time.
---
Find out the average GMAT scores at the world's best business schools
Our annual report of average GMAT scores at the world's top 20 business schools according to the Financial Times is out.
Stanford tops the list, with an average GMAT score of 734, with Wharton in second place on 732. There's a three way tie for third place, between Harvard Business School, Chicago Booth, and Kellogg School of Management.
Check out the full article here.
---
How online learning is equipping us with remote working skills
IE Business School professor Enrique Dans spoke to us about how MBAs moving online is actually a blessing in disguise. It's the perfect opportunity, he says, to get to grips with technology and software that will come to define the workplace. Read the full article.
---
Professors from Asia School of Business give their reading recommendations
Check out our Self-Isolation Reading List here.
---
Coronavirus thought of the day—is the COVID-19 lockdown a bit like a social experiment?
---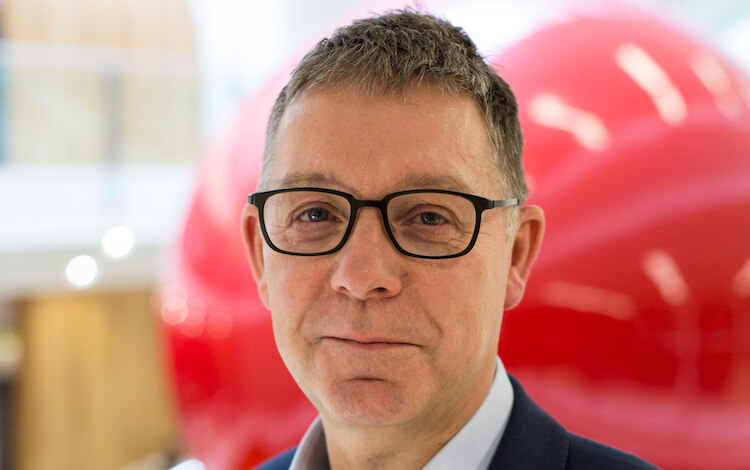 ---
In a matter of weeks, all of our human interactions have moved online, through platforms like Zoom and Slack. It's a massive test, to see how well business and humans can cope with online technology; on the flipside, whether technology can adapt to suit our needs.
It's a little bit like a social experiment, suggests London School of Economics professor Carsten Sorensen.
"We are all being forced to battle with digital platforms when they refuse to do what we want; perhaps you can't figure out how to view all participants in a call or your video isn't working. I have a doctorate in computer science and still spend time on IT support."
But perhaps it might cause some revelations about the way we used to live.
"Perhaps a prolonged period of social distancing will lead to deeper reflections on how we live, on whether being crushed into a claustrophobic tube line is really worth it, on the importance of physical communities over virtual interaction, and on the importance of a balanced working life."