May 7 Roundup
---
Coronavirus raises MBA job market concerns for business school applicants
If you are wondering what coronavirus means for your career plans, a new survey shows that you're not alone.
The Graduate Management Admission Council (GMAC) has surveyed than 1,000 business school candidates, documenting their concerns about how COVID-19 could affect their education and career prospects.
According to the survey, 35% of candidates are 'very concerned' or 'extremely concerned' about the impact of coronavirus on their pursuit of a business school degree.
Worries have also emerged over how coronavirus will affect the job market when these candidates graduate. Since the IMF projected a 3% drop in the global economy in 2020—a worse slowdown than the financial crash of 2008—future employment prospects could be affected.
---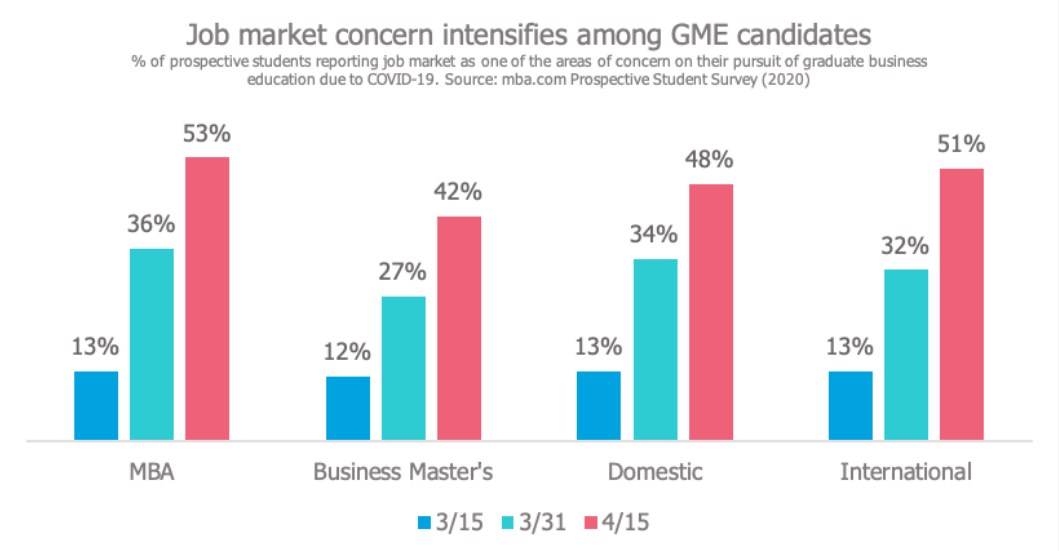 Source: GMAC
---
According to GMAC's survey, 50% of prospective business school students say that the post-coronavirus job market is a specific area of concern for them. MBA candidates seem to be more concerned about job prospects than their business master's counterparts.
53% of MBA candidates are concerned about the job market compared to 42% business master's students. This may be due to the fact that MBA candidates typically have more work experience, which could make them less willing to leave their current jobs.
Additionally, the coronavirus situation is prompting many to defer their business school applications. According to the GMAC survey, 44% of candidates are considering this alternative.
---
CEMS Partnership Announced With University of Cape Town GSB
The Global Alliance in Management Education, CEMS, announced this week that the University of Cape Town Graduate School of Business (UCT GSB) will be joining its network.
As part of CEMS, students on the Master in International Management (MIM) at UCT GSB will be able to take part in exchanges with other schools in the network, facilitating knowledge exchange and greater cultural awareness.
---
---
UCT GSB will be the first business school in sub-Saharan Africa to become a CEMS member, and it is hoped that the partnership will help South African students tap into a powerful global network.
CEMS believes that UCT's experience of fostering excellence in a challenging operating environment will be especially useful to students graduating in an uncertain world transformed by COVID-19.
There are currently 33 schools, spread across every continent, in the CEMS network, which also incorporates 70 corporate partners and seven NGOs.
---
What GMAT Score do you need for Harvard Business School?
When applying to business school, working out what GMAT score to aim for can be tricky. When setting yourself a target, looking at the average scores of students who were accepted into programs that interest you can be a good place to start.
Last week, we released our list of average GMAT scores for the FT's top 20 MBA programs. This week, we delved a little deeper, looking at the range of scores accepted by the Harvard Business School (HBS) MBA in 2020.
The median total score was 730, split between a verbal score of 41 and a quantitative score of 48.
---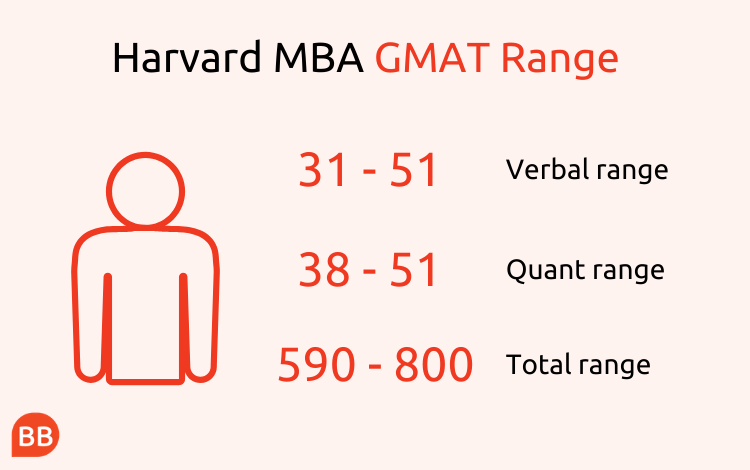 ---
That being said, HBS accepted students with scores as low as 590 to their MBA program, demonstrating once again that while a good GMAT score supports your application, it isn't the be-all and end-all.
If you're taking on the new GMAT Online, which forgoes the Analytical Writing Assessment section, you might be wondering how scores will be calculated.
GMAC, who administer the test, say that the online version will use the exact same scoring methods as its test center counterpart, however, so it's best to stick with your test prep strategy and aim for the same score you would at a test center.
---
Zhejiang University launches fintech webinar series
As the ongoing coronavirus pandemic forces more transactions online than ever before, fintech is set to play an increasingly crucial role in business.
Hoping to help professionals prepare for the challenges and opportunities presented by fintech developments, China's Zhejiang University International Business School (ZIBS) are launching a series of webinars on the topic.
"We are delighted to launch this webinar series against the global backdrop of the fight against COVID-19, through which fintech solutions such as contactless payments have proven an important tool," comments Dr Ben Shenglin (below), dean of ZIBS.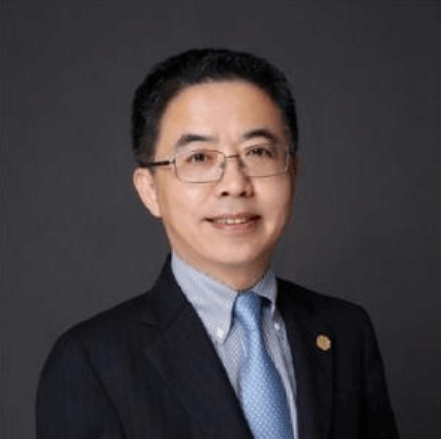 Each session will be hosted by a prominent thought leader, and cover a different aspect of fintech. The first webinar, taking place on May 13, will see Lesly Goh, senior technology advisor of the World Bank Group, discuss the role of fintech innovation in SMEs, and female empowerment.