There are countless types of leadership styles that managers can draw upon to get the most out of their teams. But how do you develop leadership competencies? How do you know when to use a different style? And are there any types of leadership you should avoid?

Dee Clarke (pictured right) is a leadership coach for the TRIUM Executive MBA program—run jointly by NYU Stern, London School of Economics, and HEC Paris —and she's an expert when it comes to identifying leadership styles, training executives, and taking them to the next level in their careers.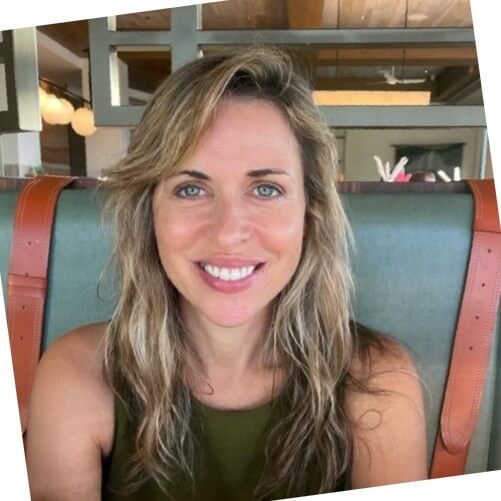 Dee works with executives on the TRIUM EMBA on a one on one basis, supporting their career goals, cv reviews, interview preparation, networking skills, and salary negotiations.
In the program's San Francisco module—learning also takes place in New York, London, Paris, and Shanghai—she runs drop-in career coaching sessions as well as workshops on how to prepare for interviews in big tech.
But when it comes to leadership, what styles can executives draw upon?
---
1. Transactional leadership
Transactional leadership is a style of leadership whereby leaders draw in their followers through a scheme of rewards and punishments.
But where do the perils lie?
"It's in the short termism," Dee explains, "teams want to feel trusted."
Millennials and Gen Z, the working generation of now, want longer term mission statements from companies that they align with, says Dee. So, having a style of leadership where they feel micromanaged isn't going to work.
---
2. Situational leadership
Situational leadership is all about adapting. In today's climate, it may be the best style of leadership to draw upon.
"Where everything is ambiguous and changing with such speed, I think the situational approach is really essential," says Dee.
Dee used to be head of student programs for Europe, the Middle East, and Africa (EMEA), for Amazon. She says that people would move into new roles in as little time as a year-and-a-half, so they needed to be equipped to deal with rapidly changing work environments.
"Situational leadership, I think, is the most relevant in today's world but is quite hard to achieve as people tend to have come from subject matter expertise where they're very comfortable operating."
The TRIUM EMBA, says Dee, is great at preparing students to become situational leaders. It brings together a diverse cohort of experienced professionals who have been successful in an array of functions and asks them to think about becoming a more general leader.
---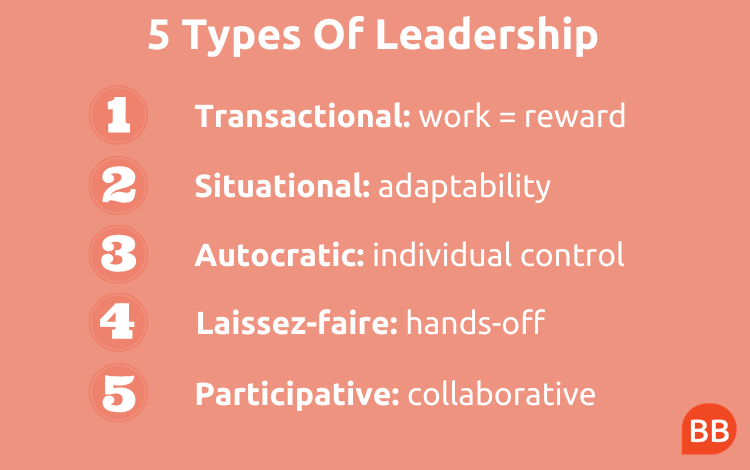 ---
3. Autocratic leadership
The leadership style characterized by individual control, little input from group members, and choices made on individual ideas and judgements, rather than the acceptance of advice from others.
But does it ever truly work?
"I think again, if it's ever applied, it's always going to be short term and I don't think it's going to be the winners of success that actually apply that approach," Dee explains.
It swings back to the millennial/Gen Z debate. Trust is a major issue for these populations—they need to trust the organizations they work for have theirs and wider society's best interests at heart.
An autocratic leader shows little vulnerability and teams will view this style with caution. A style of leadership from which selfishness resonates won't cut the mustard with this generation.
---
4. Laissez-faire leadership
Laissez-faire leadership, or hands-off leadership, can fall into the trap of losing sight of where you're going as a leader.
"If you don't have a clear approach and you're so flexible and so laissez faire, in a way that makes people confused by the end goal and there's a lack of buy in overall.
"A leader has to be able to remove the roadblocks for their employees, making it easier for everyone to get to where the company, organization, and team need to be."
---
5. Participative leadership
The style of leadership that invites input from employees on all or most company decisions.
Dee says she's seen it work well in some organizations, most notably Amazon. She explains that they are a white paper organization, where employees write papers to present ideas to everyone.
Meetings consist of a presentation by an employee who brings their white paper idea to the table, and everyone else critiques it. You'd walk out with suggestions and edits, and a 360- degree view of a business problem or new initiative.
"I found that effective in order to make people feel they have a voice, and for the individual to get really helpful feedback on what they were trying to achieve."
This way of working must be engrained in the company culture. Other organizations haven't pulled it off so well, Dee explains. One example she cites is where employees were encouraged to submit innovation ideas to an inbox and nothing happened with those ideas,
It's a good lesson for TRIUM executives, says Dee, that when you come across a leadership style that appeals to you, focus on how you can make that scale; think about how can you implement standard operating processes, metrics, and performance management goals that allows that type of leadership to thrive.
---
How do you know what leadership style is for you?
Create a toolkit of good leadership theories, look at others as they lead, and apply the way they engage, motivate, and build healthy teams to your own ways of working.
Dee says those three things will equip you with a skillset to draw upon in different leadership scenarios. It's also about practice and finding opportunities to test yourself.
Find role models too. For Dee, three people spring to mind when she thinks of the three leaders, dead or alive, she'd invite to her own business meeting.
Barrack Obama makes the cut. Because of the way he engaged his own administration and demonstrated authenticity, Dee says, and the role modelling behavior he exhibited in office. "The way he came across in the press was how he behaved in real life," she explains.
Next is Catherine Doig, a personal role model for Dee. When Dee was head of EMEA campus recruitment at Bank of America Merrill Lynch, Catherine was head of EMEA staffing.
"She stood out by empowering others by believing in them and focusing on their superpowers; looking for opportunities for her team to get exposure and never taking the credit for their work; and following up on commitments and managing expectations."
She also treated everyone with respect, regardless of their level, and was always willing to have difficult conversations when necessary and provide feedback to her team.
Bill Gates is the final leader, Dee explains, and someone who still fills her with hope.
"I think it's because of his dedication to using his position to improve the world, drive, philanthropy, and role modelling," she says.
"I know people who've worked at Microsoft and have very good things to say about how they were encouraged to set up their own philanthropic efforts and dedicate part of their role to doing that."
---
Download the BusinessBecause Executive MBA Insights: 10 Leadership Challenges For 2022
Discover the 10 leadership challenges facing business leaders in 2022, and find out how you can overcome them with an Executive MBA
---
Next Read: What Are The Qualities Of A Good Leader
Related Content: