Who do we look to in times of uncertainty? Our leaders. The COVID-19 crisis is like no other, but the skills needed to navigate the uncertainty of it are not new.

Executives must show adaptability; the current crisis has highlighted this the most, with leaders and their employees pushed into a world of work alien to the one that came before.

WU Executive Academy's Global Executive MBA (GEMBA) is one program guiding leaders through the global pandemic and the challenges presented by COVID-19.

BusinessBecause caught up with students and faculty at the school to find out why now is the ideal time to pursue an Executive MBA.
---
Why EMBA?
Whether they sit at the helm of a business or the top of a department, executives need to lead. Not just for the sake of business stability and growth, but to help guide those they lead. This is paramount during a crisis.
That much is obvious to Barbara Stöttinger, dean of WU Executive Academy and academic director of the Global Executive MBA (pictured below).
Those who chose to start the school's program this year, Barbara suggests, knew the timing was right. "It was a deliberate choice," she says, "and the question that we asked them most in the interviews was: 'why now?'"
The answer candidates gave most was that they knew they couldn't rely on the knowledge that had brought them this far.
The global landscape has completely changed over the last 12 months. Now more than ever, executives need to take the time to reset and learn how businesses work around COVID-19.
Global supply chains have been disrupted, remote workers rely on strong digital communication, and the safety of workers has become a source of utmost importance for those at the top.
Barbara emphasizes how the classroom—albeit the virtual one—is still the best place to learn new business theory. That virtual classroom paired with the global insight from WU Executive Academy's GEMBA creates an environment where the experience of a crisis can be molded into practical business lessons executives can take into the workplace.
---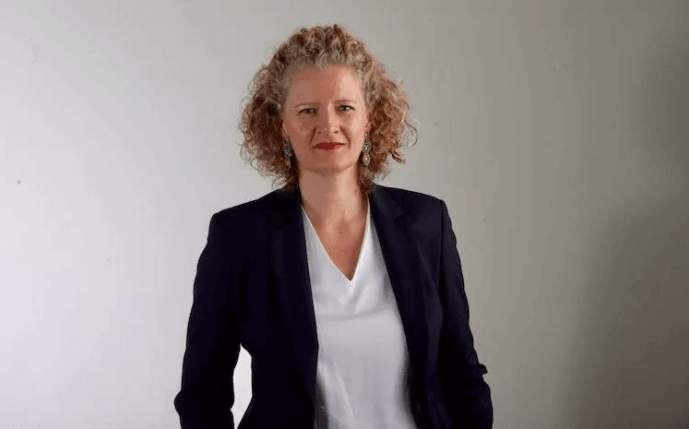 ---
The value of emotional intelligence
Simon Mashala, real estate manager and current GEMBA student, says executives need emotional intelligence to manage a crisis effectively. "In a crisis, you need a leader with empathy and self-awareness about how their actions impact the performance of the team."
The choice to study a GEMBA is not one just for yourself, he adds. "Do you want a leader who micromanages? No—you want a leader who creates leaders." The trickle down effect of an EMBA in regards to workplace performance is a motivating factor in choosing to study during the crisis.
WU Executive Academy places emphasis on real-world tasks and up to date management skills to impress on their students the contemporary relevance of business education, with modules such as leading people and organizations, and strategic marketing management.
Students on the program also work with their peers on The Global Team Project which gives the opportunity to work in a team environment across cultures, industries, and markets, further enhancing their ability to lead their own teams back in their workplace.
While some executives, like Simon, chose a crisis as the opportunity to study the GEMBA program, not all executives were able to make that decision.
Daniela Jaeger-Bergaus, head of procurement services at Borealis, graduated from WU Executive Academy's GEMBA in summer 2020. The last few months of her time on the program were in the early stages of the coronavirus pandemic.
"I didn't lose anything in terms of content," she says, "but I also gained new, more relevant leadership qualities thanks to the timing."
In her current role, Daniela is now involved in a large-scale acquisition project; she credits the transformational experience of the GEMBA with helping her ability to manage a real-time crisis management project.
Whilst some of the expected components of a global program, like international travel, have been impacted, the longevity of executives' abilities to work on a global scale will outlast the immediacy of current restrictions.
---
EMBA lessons for the future
There is a commonality between students now that wasn't there pre-COVID, Barbara adds. Now that students have a crisis in common, they can work together towards stronger goals, creating a closer network of leaders.
Simon credits the GEMBA for advancing him professionally and enhancing his ability to overcome challenges. Despite restrictions to in-person learning and networking, he says he's benefited from the global connections he's made on the program.
Thinking back to the global financial crisis of 2008, Barbara asks students to consider: "What did we do out of necessity in the crisis that we can now keep for later?
"I was worried then that no one was thinking about education, or risking their money," she says, "but exactly the opposite was true."
Like in 2008, applications to business schools increased in 2020 despite the economic downturn and many programs transitioning online due to coronavirus. As the economy struggles, more professionals are turning to education in the knowledge that they will be better prepared when the global economy and the job markets picks up.
The answer to surviving this crisis is similar to previous times of struggle, Barbara concludes.
"You want to be ready when the economy picks up. A crisis is a time of preparation to jump-start a better future."
---
Download the BusinessBecause Executive MBA Insights: 10 Leadership Challenges For 2022
Discover the 10 leadership challenges facing business leaders in 2022, and find out how you can overcome them with an Executive MBA
Related Content: