Columbia Business School (CBS) officially opens its $600 million Manhattanville campus on January 24, providing a central hub for students, alumni, and faculty to network and collaborate wherever they are in the world.

The new Manhattanville campus in central New York City is composed of two buildings—Henry R. Kravis Hall and David Geffen Hall—that are connected by a public park.

BusinessBecause spoke to Amy Jaick, chief marketing and communications officer at Columbia Business School, to find out what makes this new campus unique.
---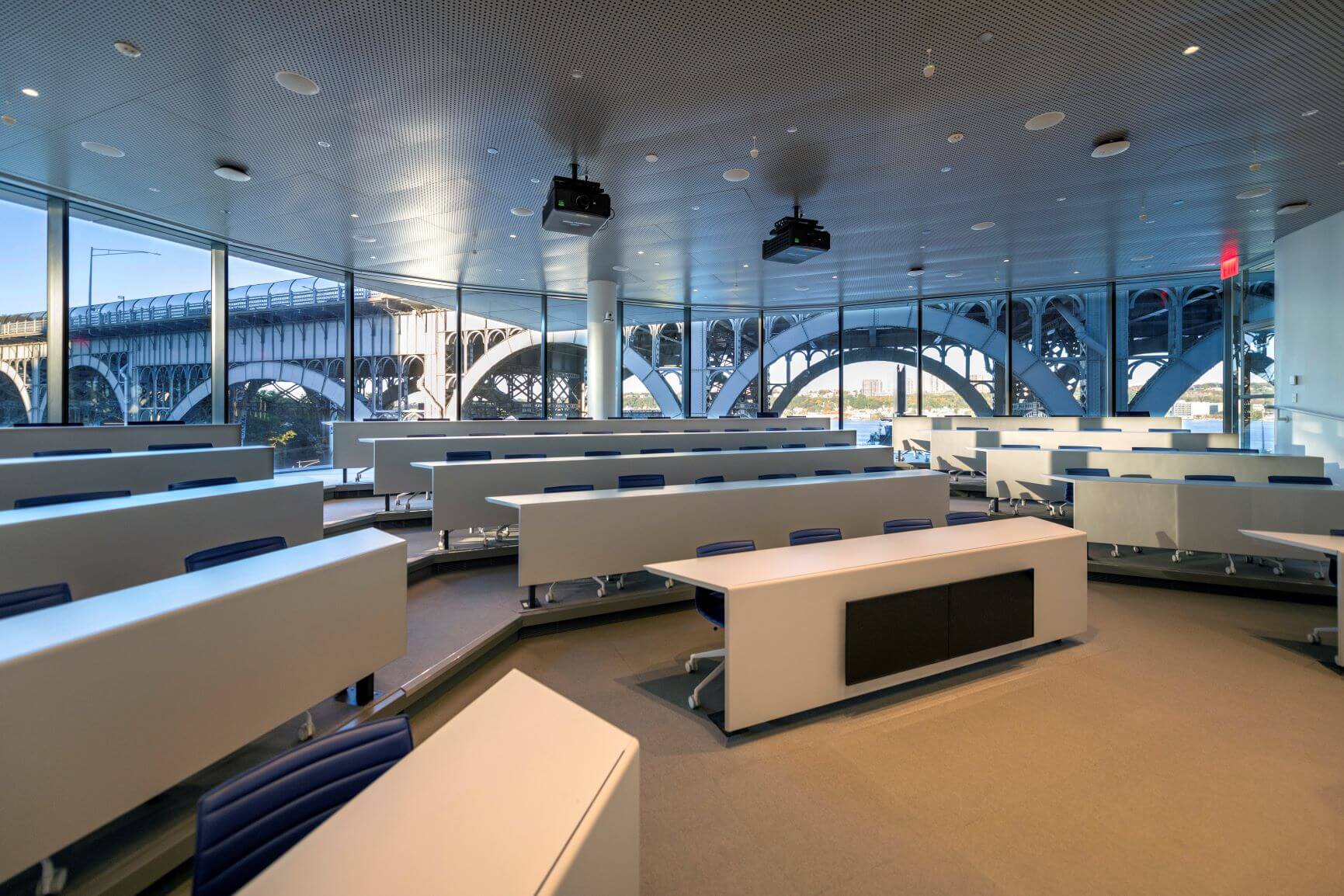 ©Columbia Business School
---
Columbia Business School's new campus will enable hybrid learning
The first thing you'll notice about Columbia Business School's Manhattanville campus is the buildings' innovative layer-cake design, which aims to foster open discussion between students and faculty.
"In a lot of academic institutions, you might see faculty in one area and then students in another. But we recognize that that's not really the way the world works," Amy explains.
"Spontaneity, interaction and being able to connect, either deliberately or serendipitously, are really valuable."
Columbia students will be able to connect with classmates, professors, and top MBA hiring companies like Amazon, McKinsey, and Goldman Sachs, who typically recruit on campus at Columbia.
This emphasis on collaboration is also reflected in the use of cutting-edge technology to enable hybrid learning.
The new campus is equipped with high-quality microphones, cameras, and additional technologies that will make remote education much more efficient and seamless for students and professors alike.
The advanced tech will allow Columbia alumni to keep upskilling through online courses and external speakers to join in from wherever they are. Amy says the use of virtual reality technology is also on the school's radar to optimize hybrid learning.
---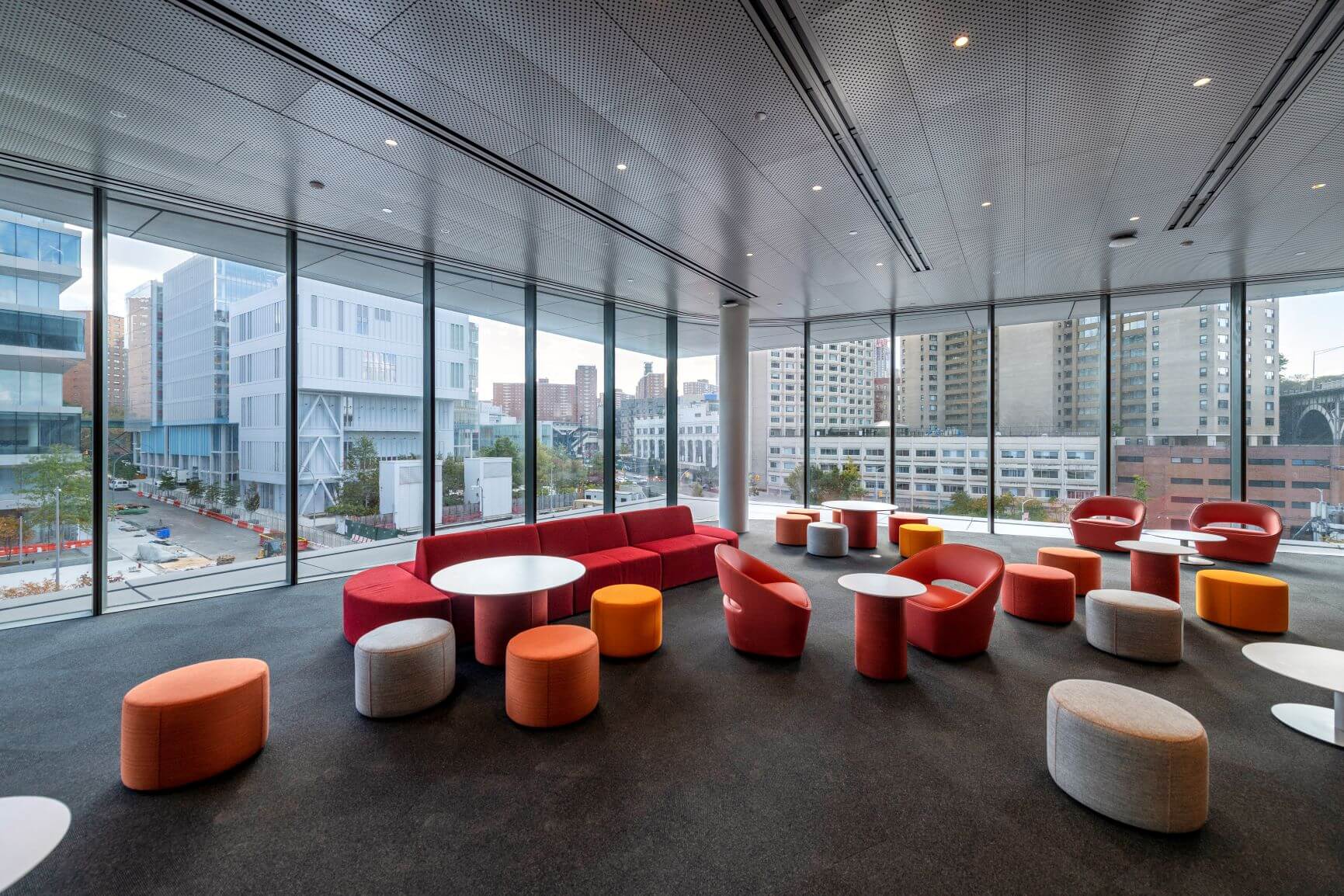 ©Columbia Business School
---
Columbia's Manhattanville campus will be at the center of the local community
The Manhattanville campus aims to support and educate potential business leaders across the world, and that includes people within the surrounding community.
For more than 10 years now, Columbia's Small Business Development Corporation (SBDC), has helped local community members develop their business ideas.
Now, the SBDC will have a permanent home on the second floor of the Geffen building and the programs that the organization runs will be expanded.
Columbia Business School's new campus is also the first neighborhood development in NYC to earn the prestigious LEED-ND Platinum designation, based on a rating system for green buildings devised by the US Green Building Council.
---
Considering applying to the Columbia MBA?
Read our Columbia MBA Application Insider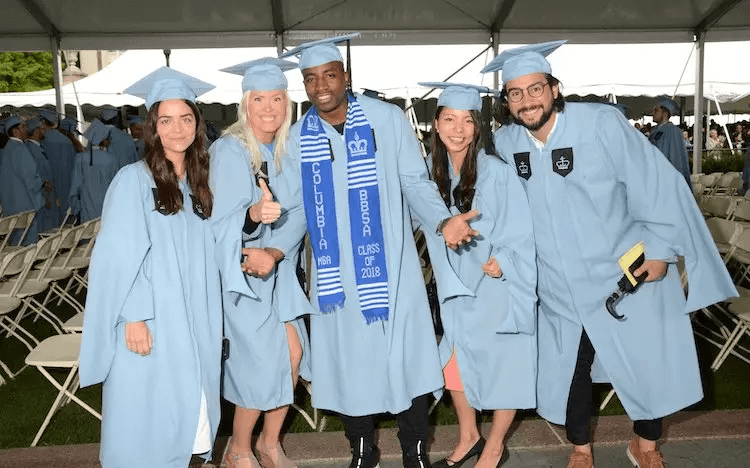 ©Columbia Business School/Facebook
---
Columbia's new campus will allow for interdisciplinary learning
Columbia Business School's commitment to sustainability is also reflected in a partnership with the new Columbia Climate School, the first university department dedicated to the climate emergency to be launched in the US.
"We've seen the need for more collaborative learning; a need for interdisciplinary education," Amy says. Drawing on other disciplines can help students better understand areas of business like digital transformation, ESG criteria, or Equality, Diversity, and Inclusion imperatives, she notes.
On the new Columbia Business School campus, students will be able to learn from climate, engineering, law, and healthcare professors from across Columbia University, widening their perspective beyond the fundamentals of management.
"We're able to provide that outside of CBS experience within our Columbia University ecosystem," Amy adds.
Columbia MBA students and master's students start their new semester, studying full-time at the brand new campus this month with covid protocols still in place.
---
Next Read:
Columbia Business School Notable Alumni - 14 Famous MBAs